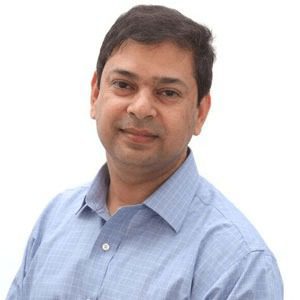 Data's importance in any industry, especially retail, can't be overstated. But not all data is created equal. The difference between data and clean data — and how clean that data really is — can be the difference between millions of dollars in revenue for companies in an industry that generates $2.6 trillion annually.
Investing in clean data and enforcing data hygiene policies is the foundation of sustainable success in today's fast-paced environment. Companies that build strong data structures and scalable governance policies have significant advantages over their competitors. Once you've set up your system, you can make informed decisions on the basis of accurate information and mine data repeatedly without sacrificing quality.
The Advantage Of Clean Data
Data is the new fuel for business. Without it, companies would lack a fundamental resource they need to compete at a meaningful level. The cleaner your data, the more pronounced your competitive advantage.
Companies need accurate and smart data to take advantage of new opportunities when they arrive, such as having the information needed to power artificial intelligence (AI) decision support or power the connections needed for the Internet of Things (IoT) and other tech trends. By the time businesses without clean data catch up to the latest trends, the market will likely have moved on.
Bad data adds hours or days when generating reports, slowing decision-making processes at the executive level and preventing ground-level teams from having the information they need. If you lack data about your own operations and consumer base, you can't replace that knowledge with outside information. You need accurate, relevant, proprietary information to form an advantage.
Think of your company as a river constantly forging ahead and your data as the glacier feeding it at the source. The effect of clean data collection and utilization spreads throughout your organization. With no data, your river will quickly dry up. If you have unclean or incomplete data, you have poison at the source, which will spread downstream and throughout your company. Even a small amount of pollution can have far-reaching consequences if not corrected.
Don't settle for mostly clean data. To make informed decisions and create a scalable competitive advantage, you need the cleanest data possible.
Strategic Opportunities From Clean Data
By putting the right systems and policies in place within your organization to prioritize clean data, you can stay ahead of your competitors and build an information strategy that will guide your company for decades. Focus on these three areas to collect and utilize clean data:
1. Gain Competitive Advantage Through Insights
No longer can you rely on reports from a single backend system to gain insights into your business. Instead, you'll need data merged from multiples sources to make those valuable discoveries. Merging data from different sources — such as customer tiers and spending with store sales performance — can be tricky and time-consuming. It's crucial to build well-thought-out data structures and implement rigorous data governance rules to support various types of analysis.
By building these connections, you can save your analysts thousands of hours of maneuvering between data sets and reduce the possibility of human error. You also set up your company to take advantage of new data sources quickly, even when the information is unstructured — think data from social media, customer comments and smart assistants such as Siri or Alexa.
2. Leverage Data For Customer Experiences
By offering engaging customer experiences through deeper personalization and relevant product information, you can provide the ease-of-use experience that consumers have come to expect online. Clean consumer data helps you create better search features such as filters, comparison tools and recommendation engines, showing customers more of what they want and increasing sales.
Extend this strategy to brick-and-mortar stores as well. If you have physical locations, consider methods to use your online customer data to improve the walk-in experience. In-store push notifications and one-day-only discounts for registered users are two examples of the data advantage in a physical location.
3. Improve Internal Efficiency
The smoother your internal operations, the more productive your company will be.
Clean data allows you to make informed decisions quickly while providing the infrastructure you need in order to adapt when necessary. Curation of source data means you can trust your generated reports implicitly, and that trust empowers you to make decisions quickly without waiting for second opinions or confirmations of findings.
Other operational procedures benefit from clean data as well. Speed up product onboarding and reduce time managing discrepancies and errors with suppliers by staying vigilant about your data quality.
The difference between clean data and a jumbled mess isn't a simple yes-or-no question but a sliding scale. You can always do more to improve your data and create an infrastructure that will grow with your company. Focus on collecting and curating better data to boost your revenue and build a stronger organization.
---
Abnesh Raina is the CEO and founder of PlumSlice Labs, which provides a suite of web and mobile apps to help retailers stock and sell products more economically, creatively and efficiently. Raina has led the development of innovative multichannel technology solutions throughout his 20-year career. Prior to founding PlumSlice Labs, Raina held executive positions with Restoration Hardware, B/E Aerospace and AMS (acquired by Baker & Taylor).