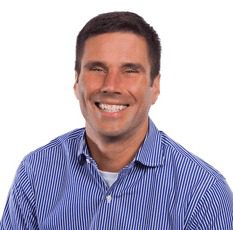 Retail TouchPoints' 2016 report on the state of email marketing indicates that the majority of retailers do not meet their desired results with email communication and marketing. The reasons: Underutilization of triggered emails, inconsistency of relevant information, and sub-par data collection. Only 5% of consumers cite nearly all retail emails as relevant, timely and compelling. One in four say they're rarely ever relevant. And 17% of retailers don't use data at all in order to personalize marketing emails. So why aren't marketers doing more to ensure their content is appropriate and relevant to their consumers?
With the potential of 258 million email users by 2020, marketers have a huge fight ahead of them to stand out from all the noise. Here are three key "must-haves" for a successful retail-driven email program.
Proper List Hygiene At The Outset
Marketers have more opportunity than ever to understand the precise level of engagement around the content they send to their customers. A marketer can monitor the strength and success of a list via email opens, clicks, opt-in subscriptions and any web site activity. It's therefore extremely important to have a "clean list" of qualified contact information when starting a campaign, to ensure content gets delivered to the consumer's inbox versus being pushed through a spam filter.
When initiating a new email campaign, take the time to go through your list and remove any addresses that no longer show engagement. It's easy to identify these irrelevant or out of date contacts through the above metrics or inactivity over a specified period of time. By cleaning the list as you go, you support a higher deliverability rate to your contacts and a more realistic view of how your content is performing with specific audiences.
For example, it's important to understand active subscribers versus total subscribers. Over time, if content is sent to too many inactive or irrelevant addresses, the company could be blocked by an Internet service provider as spam. At this point, content has an impossible path to navigate just to reach the consumer, even if they're active, leaving opportunities for conversion on the table. Make the "cleansing" of a contact list a priority on a monthly or quarterly basis, and you can dramatically reduce the size of this problem.
Clear segmentation and aligned content for each segment
Convincing a consumer to opt-in to your content is a huge win as a marketer, so taking the time to monitor and track customer behavior over time will provide you with the most possible insights to retain and create loyal customers. This is a process that starts with successful segmentation of email lists. Do that, and you have a higher chance of hitting on a customer's needs.
There are hundreds of creative ways to segment an email list, and doing so not only leaves consumers with a positive sentiment about the company, but also makes it more enjoyable for you, the marketer, to be creative. Think in terms of geography, age, industry, past purchases, changes in content engagement level, etc. Just remember, the more information you have about your contacts, the easier and more creative the segmentation process will be. At the end of the day, it's about tailoring your content to resonate with your audience.
For example, let's say a retailer is trying to find a way to re-engage with consumers who haven't opened or clicked an email link in two months. By having background information available based on previous campaigns, the marketing team can put together content that notes the consumer's absence (i.e., "We Miss You") or provide them with an exclusive deal to entice them back and make them remember why they were a customer in the first place. Tactics like this will improve the chances that the best content goes to the correct individuals and provides something that will help the customer in the long run.
Comprehensive data collection and reporting at the campaign level
Data is at the heart of any email marketing program. The more options you have to transfer, structure, query and segment data, the more intricate and complex messaging can become. We've discussed the importance of identity and quantitative data such as online and social network activity, but it's also important for marketers to involve descriptive data such as marital status, car type, profession and education level, as well as qualitative data such as past customer service and product ratings, opinions on color and design and motivational reasons for engaging with a brand in the first place. Having this information will make the marketer more confident in their ability to provide valuable content and services that fit the customer's needs — at that particular moment.
Paying close attention to these three areas within your email marketing campaigns will help you provide more, and better, triggering emails to create new relationships, rekindle lost opportunities and keep loyal customers for the long term. You'll also have relevant and "clean" information to inform and evolve your data collection over time. ESPs provide support for all of these areas, so understanding how to use the features to your advantage will result in hitting successful metrics as a marketer, and drive brand equity for the company overall.
---
Paul Mandeville brings over 15 years of marketing application technology experience to QuickPivot, serving as QuickPivot's Chief Product Officer and leading efforts in product strategy, innovation and design. Mandeville's design and development work to date resulted in several MarTech industry awards, and QuickPivot's first U.S. Patent grant for the design of QuickPalette. His passion for emerging technology has led him to serve on advisory boards of several portfolio companies in the Slater Technology Fund, an investment firm that focuses on seed funding for innovative start-ups in his home state of Rhode Island.