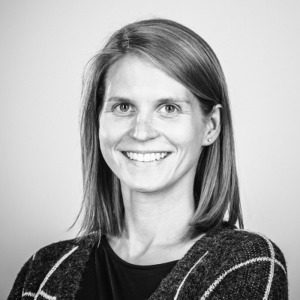 With services like print-on-demand drop shipping, it's easier than ever to launch an online store and build your brand. But what do you do if you're not getting any sales, even after you worked hard designing products and setting up your store?
E-Commerce is a tricky game. If you want to be successful, everything on your store has to be on point, from the product photos to the checkout process. Here are 10 e-Commerce mistakes you definitely want to avoid.
Poor-quality product photos
Shoppers browsing your store can't try things on, so your photos have to show your product's every angle and detail. Post photos that are easy to zoom in, close-up shots of details you want to highlight, and lifestyle photos of people wearing your products.
Your job is to help your customers visualize themselves using what you're selling.
Dull product descriptions
Like photos, your product descriptions are meant to help shoppers imagine themselves with your product. Be descriptive. Draw attention to details and what makes your products unique. Use your copy to show your brand's personality.
Don't forget to include technical details, like the material, and wash and care instructions.
No social proof
You're a new brand on the block. Shoppers don't know you, and they might hesitate to buy from you. Sure, you can promise you'll deliver high-quality products, but how do your customers know to trust you?
This is where social proof comes in. People trust other customers more than brands, so publish reviews and testimonials. If possible, share photos of real people enjoying your products.
Don't have any reviews or testimonials? All you have to do is ask.
Ignoring mobile shopping
People shop on their phones a lot. By 2021, it's predicted that mobile sales will make up 54% of all e-Commerce sales. If your store isn't already optimized for mobile, it should be: use Google's Mobile-Friendly Test to see where your store stands.
Go for a theme for your store that's responsive, meaning it scales up and down depending on the size of the device being used.
Slow loading time
53% of shoppers will leave your store if it takes longer than 3 seconds to load. When every second counts, you can't afford for your store to slow down.
Use Google's Page Speed Insights to see where you need to improve. If your store is running slower than you'd like, consider compressing your images and losing any videos and gifs.
Unclear store policies
Your customers are taking a risk when they buy from you for the first time. What if the product doesn't fit? What if it gets lost in the mail? What if they just don't like it? What are they supposed to do, and how do they contact you?
Clearly outline your store policies. Do you accept refunds and if so, after how many days? If your customer is having a problem, how do they reach you? This will assure your customers that you're forthcoming and willing to help solve problems.
Difficult checkout process
Once a customer puts an item in their cart, make it as easy as possible for them to purchase. Ask for as little information as you need to deliver the product. Don't require to login or create an account, and don't add call-to-action buttons that lead to other pages. Keep the focus on payment and checking out.
No incentives to buy
Sometimes beautiful designs and a website that's easy to navigate aren't enough. You might have to sweeten the deal to get that purchase. Offer discount codes for first-time customers, suggest related products, and send abandoned cart emails to customers who added an item to their cart but didn't follow through on the purchase. Watch this video to learn 10 sales psychology tricks for e-Commerce.
Too many choices
As tempting as it may be to add your design on every shirt color of the rainbow, stick to the basics. Too many options can paralyze your customers from making a choice. Classic colors like black, white, and grey are always good places to start.
That doesn't mean you can't experiment with other colors, just don't experiment all at once. Introduce a couple of new colors every season and see which ones sell best. You can also do limited-run colors and designs to drive purchases through the fear of missing out.
Misspellings and broken links
This last mistake is a simple one. Make sure everything on your store works—that all links are clickable, there are no grammar or spelling mistakes, and that payments go through. Don't let your brand's reputation and trust go down the drain because of a small oversight.
With tools and services available today, setting up a store and creating products is easy; it's getting sales and gaining trust that can be a challenge. There's a lot you can do to become a successful online store owner; start by avoiding these 10 mistakes!
---
Nora Inveiss has been part of the Printful team since 2015. As a marketing project manager, she uses her writing skills to help customers succeed in e-Commerce and motivates her team to do the same.