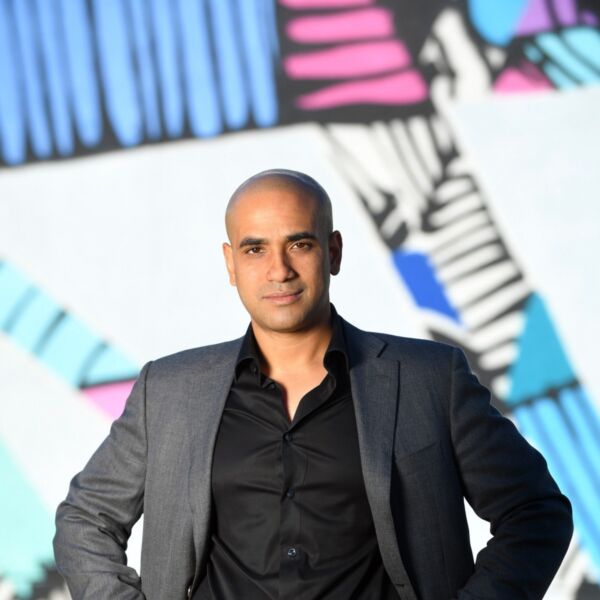 While St. Patrick's Day is a fun holiday to celebrate for anyone, boutique owners stand to gain even more from it. Whether you mainly sell clothes, wholesale accessories, decor, jewelry, or kids' items, you can make St. Patrick's Day a crazy successful sales day for your boutique.
Don't have a huge marketing budget? Don't worry — with time, effort and a little bit of luck, you can still manage to drive new and existing customers to your store. Here are our top 15 St. Patrick's Day marketing ideas for small businesses that any ecommerce store can implement for little or no money.
1. Do a giveaway
Run a St. Patrick's Day-themed giveaway on social media. To make it more holiday-appropriate, be sure the photo you post features plenty of green and that the items you give away fit the holiday, whether you give away a fabulous green outfit, a goodie basket filled with St. Patrick's Day décor and snacks or a gold necklace. Feel free to get creative about how your customers enter or just have your customers follow you and tag a friend or three in the comments.
2. Make it your customers' lucky day
One theme that makes St. Patrick's Day so fun and unique is the focus on the luck of the Irish — so why not make March 17th somebody's lucky day? Let your customers know that you'll be throwing a free gift in with a select few orders placed during the week leading up to St. Patrick's Day. You could choose the lucky customers at random or add a gift in with every fifth order. (Bonus points if the gift is green or gold!)
3. Send a themed email marketing campaign
Your mailing list is one of the most powerful marketing tools you have at your disposal. Instead of generic sale messages or newsletters, send out a themed St. Patrick's Day email that's all about luck, celebrating and fabulous green clothing. Drive your audience to your website by mentioning a special St. Patrick's Day promotion or featuring relevant collections. Learn more about how to use email marketing to grow your boutique here.
4. Create a collection of green clothing
Is it really St. Patrick's Day if you're not wearing green? Help your customers avoid getting pinched by grouping all of your fabulous green clothing and jewelry options together on your boutique's website. Feature your St. Patrick's Day clothing collection on your website homepage and drive your email list to it. Your customers will appreciate being able to see all of your holiday-themed items in one place rather than having to go through your whole inventory to find them.
5. Run a special on gold jewelry
Gold won't help you avoid getting pinched on St. Patrick's Day…but it's just as festive, and even more, it's leprechaun-approved. Let your customers know they've found the pot at the end of the rainbow with great deals on gold earrings, bracelets, necklaces and rings. You could run a BOGO deal, a 17% off discount, or throw in a free piece of gold jewelry with all orders of $50 or more. Just be sure to start these great deals a week or so before St. Patrick's Day so your customers have time to wear their fabulous new jewelry on the day of!
6. Stock your store with St. Patrick's Day accessories
Driving new and existing customers to your online store is likely the main goal of your marketing strategy — but first, you've got to make sure they'll like what they see once they make it there! Remember, consumers tend to purchase apparel, decorations, food, and candy for St. Patrick's Day. Starting in February or earlier, look for St. Patrick's Day-themed wholesale jewelry, accessories, décor, clothing and kids' items from your wholesale supplier.
7. Put together green St. Patrick's Day-inspired outfits and share them on social
Leprechaun green isn't exactly a staple in most fashionista's wardrobes — but on St. Patrick's Day it's pretty much non-negotiable. Give your followers some serious fashion inspo by putting together a series of St. Patrick's Day-inspired outfits featuring a few pieces from your shop. You could put together a WFH outfit, a business casual outfit, a professional outfit and a going out outfit. Share your outfit picks, then invite your followers to share their own, too!
8. Partner with another small business
There's plenty of luck (and green!) to go around this St. Patrick's Day. Consider partnering with a fellow small business to offer a St. Patrick's Day bundle of your products or services and theirs. You could partner with another online boutique with a similar customer base to yours, or with a local business that doesn't directly compete with yours but has a similar clientele. The possibilities are endless here — you could partner with a local restaurant, a salon, a bakery, etc.
9. Have a St. Patrick's Day-inspired photoshoot
Create some fun, festive St. Patrick's Day photos to post on your social media accounts leading up to the big day. There's no right or wrong way to do this — you could take photos of models all decked out in green or gold, share outfit inspo photos against a solid green background, or do flat lays of all of the St. Patrick's Day items you carry.
10. Host a contest
Give one of your customers the chance to come away from St. Patrick's Day with the ENTIRE pot of gold at the end of the rainbow. Instead of doing a generic giveaway, make up a fun contest for your followers to participate in. You could ask people to share their favorite St. Patrick's Day memory, come up with the best St. Patrick's Day outfit, recreate a dance or answer trivia questions. Then, you'll choose one lucky winner to walk away with some fabulous green and gold swag from your boutique!
11. Make a St. Patrick's Day video
Did you know that video captures an online audience's attention better than any other type of content? If you haven't been sharing too many videos lately, now is the time to start. In addition to snapping photos of your new St. Patrick's Day products, put together a video showcasing your favorite St. Patrick's Day outfits and décor items. You could film a long informative video to share on YouTube, Facebook or IGTV, or stick to a snappy short-form vertical video using IG reels or TikTok.
12. Update your website homepage for St. Patrick's Day
If you have a physical location, St. Patrick's Day is a great time to go all out and decorate your storefront for the occasion. But if your boutique is strictly online, you can still decorate your virtual storefront. Add a St. Patrick's Day-inspired banner to your homepage, directing your customers to any sales and holiday collections.
13. Run a St. Patrick's Day promotion
How do your customers hope your boutique will celebrate St. Patrick's Day? With an incredible sale, of course! St. Patrick's Day is on Wednesday, March 17th this year — celebrate by running a discount sale all week long. (Though remember, if you're planning on selling holiday décor, you'll want to advertise that much sooner than the day of!)You could do a BOGO deal, throw a free green gift in with every purchase, or add a 17%-off discount to certain items.
14. Create a hashtag
Come up with a St. Patrick's Day-themed hashtag for your boutique. Encourage your customers to use it whenever they share about the stylish St. Patrick's Day items they purchased from you, or when they show off their outfits they put together using accessories from your shop. It'll help you keep track of all of the awesome content your customers are generating for you so you can repost your favorites.
15. Share your luck
St. Patrick's Day is a great time to reflect on how lucky we all are — and share our luck with people who may be less fortunate. Consider partnering with a local charity or community organization during the holiday. Encourage your customers to donate to a fundraiser, or pledge to donate a certain percentage of all proceeds to an organization that could really use some extra green. Be sure to advertise this throughout your social channels and your website so your customers know how much good their purchases are doing.
Implementing these St. Patrick's Day marketing ideas might take some careful planning, but if you plan ahead and commit to seeing them through they can really pay off.
---
Joseph Heller is a small businesses expert and CEO of SuppliedShop.com. Supplied makes it easier for small boutique owners around the world to access high-quality, affordable wholesale boutique items, whether to stock their physical store or IG shop.