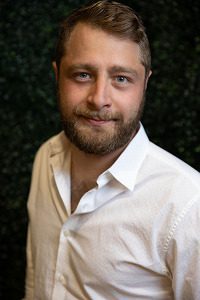 You'd be forgiven for thinking that shipping is relatively low on consumers' priority lists. Their primary concern is the actual physical product, then the browsing experience, and then shipping represents a nice-to-have feature that ranks somewhere below the first two elements.
But picture this: You find a product you love. When it's time to check out, you're hit with a prohibitive shipping fee that makes your purchase entirely unfeasible. Your excitement fizzles, and you're forced to find another store that can better cater to your needs.
Now imagine that same scenario with free shipping instead of steep delivery costs. Free shipping is an incredibly powerful offering that can dramatically improve the end-to-end customer experience and help brands better engage their customers. A 2018 AlixPartners study found that 96% of shoppers base at least part of their purchase decisions on the availability of free shipping.
Add in the fact that the "Amazon Effect" now has consumers expecting next-day delivery of their products, and you can see how critical a free and simple shipping experience is to overall customer enjoyment.
Free Shipping Delivers More than Convenience
Saving consumers money is just one of the benefits of free shipping. It's a gesture that creates value by showing your customers that you put them first and that you're keeping pace with industry standards.
For example, free shipping boosts conversion rates and helps minimize cart abandonment. Customers cite "surcharges and hidden shipping costs" as their top reason for leaving items in their cart, no matter how excited they were initially about a product. Ecommerce brands reportedly lose $18 billion in revenue annually due to cart abandonment. Given the significant shifts in light of the pandemic, most businesses have been forced to embrace ecommerce — and must also consider new challenges associated with this change.
Free shipping also levels the playing field for small- to medium-size businesses looking to compete with big-brand retailers. Flexibility and speed don't need to be reserved for the Amazons and Targets of the world. However, offering free shipping consists of several moving parts — and costs can vary wildly depending on the distance and speed required.
Along the way, surcharges and hidden shipping costs can crop up. As a result, brands must be ready to roll out their shipping offers in a smart way.
Free up Your Shipping Process
The concept of integrating free shipping can come off as intimidating to novice business owners, but it's entirely doable with the right strategy. Here are three tactics that, when combined, make your shipping offer undeniable.
1. Select a minimum order value.
A great "hack" for smaller brands looking to up their revenue is to offer free shipping — but only when a customer passes a spending threshold. The offer is still super tempting, but customers are encouraged to keep browsing and add a few extra items to their carts before checking out. This strategy helps offset some of the margin strain of shipping costs.
2. Use it to boost special occasions.
Free shipping can provide a tremendous boost for special milestones, whether it's celebrating a first-time buyer or as a special promo during the holiday season. Conversely, you could use it to bring up your turnover on less special days. Give a crucial uplift to a slow season and make customers more aware of you at times when they ordinarily would be married to Amazon.
3. Outsource to a third party you trust.
The best way to enjoy the benefits of free shipping without too much worry might be a third-party partnership. Fulfilment centers ship in huge volume and can negotiate discounts with carriers like USPS and FedEx, which are then passed down to you. These lower costs make offering free shipping far more manageable.
Free shipping doesn't belong to Amazon. The benefits are far-reaching — for both your company and for consumers. This tempting offer can make the difference between a customer stopping short of finishing a purchase and excitedly pushing the cart across the finish line.
---
Jan Bednar is the CEO and Founder of ShipMonk, a technology company reimagining third-party shipping logistics. Bednar — a native of the Czech Republic — moved to America to attend Florida Atlantic University, where his entrepreneurial interests piqued enough to start BedaBox, a shipping startup that became ShipMonk's predecessor.