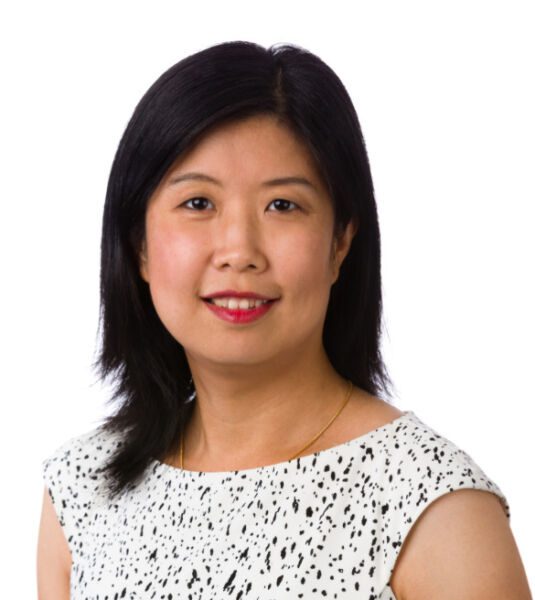 With more consumers shifting a large majority of their buying activity to online and mobile due to health and safety concerns, an even greater number of retailers are making the move to enable more options and a better experience to consumers.
Before the pandemic, retail and mobile commerce was steadily growing as more consumers were looking to shop anytime, anywhere and on any device. Then came COVID-19 and with it, the almost hockey stick growth in ecommerce sales as consumers immediately moved away from shopping in-store to online.
Of course it is no surprise, but according to industry research reports and data, including one from online grocery consultant Brick Meets Click (BMC), there was a sizeable uptick in online grocery sales and delivery orders as well. Consumers started to expand their online purchases beyond groceries to hardware and sporting goods, home improvement and pharmacy as well as many household items. 
According to eMarketer, which originally forecasted 18% growth for this year's ecommerce sales, that figure is now expected to reach $794.50 billion this year, up 32.4% year-over-year.
To ensure competitiveness and ongoing survival, retailers must ready themselves to deliver a simple, fast and secure online shopping experience tailored to the customer.
Four best practices that can help you further improve the retail customer experience:
1. Identify your best consumers without disrupting the shopping experience.
A big challenge for many online retailers is understanding the difference between fraudsters and legitimate customers. Leveraging technology, data, digital marketing strategies and multi-factor authentication can optimize your ability to understand the identity of consumers that are most likely to become customers. You also can fine-tune your targeting efforts by using consumer identity data to form a 360-degree view of your customers' behaviors over time. Using the same tools and data across multiple channels expands your reach. This approach also saves time, maximizes the return for your marketing spend and the precision of targeting efforts.
2. Adopt disciplines to manage multiple channels.
Today's average consumer frequently toggles between their phone, computer, tablet and other devices ― as well as different online channels ranging from social media to email and SMS text. This highly connected consumer is accustomed to starting their shopping journey on one device and then finishing it on another. They expect to have a smooth and consistent experience across all devices and channels. Meanwhile, they also expect you to communicate with them about any information that could affect their online shopping experience, such as changes to delivery times, shipping options and relevant offers. These same consumers also want to be assured that their data stays safe and secure across different devices. As a result, it is crucial for online retailers to create a cohesive experience and leverage technology.
3. Personalize timely and relevant offers to cultivate loyalty.
Offers must be personalized and relevant for specific targeted consumer segments — otherwise you might see your online sales numbers suffer. You must fully understand your audience and steer them in the right direction. In addition, by building smarter audience segments, grouped according to their unique needs, you will ultimately improve your ability to address each customer's requirements, thereby improving the entire online customer journey. Using predictive analytics can also improve your ability to serve up more personalized digital experiences and offers. This personalization can also help your business capitalize on current spikes in digital commerce. As a result, you'll be more apt to increase the likelihood of seeing customers spending more time on your site, adding more items to their online shopping cart, completing their transactions and building greater loyalty with your brand.
4. Protect and secure consumer identity and financial information.
With more people shopping online, fraudsters are finding new and sophisticated ways to capitalize on the crisis. Data breaches can scare away consumers who might never return. The challenge is to figure out how to prevent and detect fraud while supporting a seamless customer experience. As a result, the heads of retail fraud, ecommerce operations and customer experience are finding themselves asking some key questions: What type of fraud and cybersecurity processes are in place? What type of device intelligence exists? Can we detect and prevent fraudulent identities and suspicious behaviors as they are happening? By detecting fraudulent patterns before problems arise, online retailers can ensure smooth digital interactions and avoid interruption to their customer's shopping journey.
Having an in-depth knowledge of your customer makes the path to purchase a success. Delivering a smooth digital journey for the customer is key. This includes being able to ensure that your customer's financial and personal information stays safe across every order and interaction. This, in turn, will continue to pay dividends as the trust you build between your brand and your customer remains intact now and in the future.
---
Shannon Wu-Lebron serves as Senior Director of Technology, Retail and Ecommerce Market Strategy and Development at TransUnion, where she leads a cross functional team to identify, develop and promote identity-based software and data solutions for retail. Prior to joining TransUnion, Wu-Lebron was a highly accomplished business executive with over 20 years of experience in ecommerce, IT, marketing and management roles. Wu-Lebron holds an MBA from Kenan-Flagler Business School, University of North Carolina, Chapel Hill.