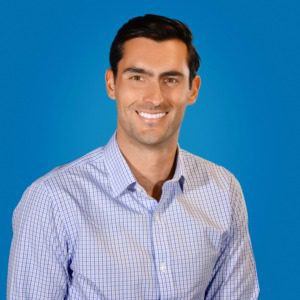 With 2020 now here, it's time to reflect on 2019 and all that your business has accomplished, as well as the times when you may have struggled. By making an honest assessment of both the highs and lows, you'll be better equipped to set your business goals for the new year. It's also important to consider changing consumer trends and look for ways to take your business to the next level. These five New Year's resolutions can help you do just that by opening the door to new opportunities and ways to connect with your customers.
1. Upgrade To A Modernized Web Site
Having a professional-looking and highly functional web site is essential for running a retail business in 2020. Why? Because more people than ever are relying on web searches to find products, services and local businesses. In fact, studies suggest a whopping 88% of people search online before making a purchase online or in-store. If your current web site isn't search engine optimized to get found on Google, you're missing out on a huge chunk of potential new customers.
Similarly, more than half of all consumers are browsing web sites on their mobile phones, meaning your web site also needs to be optimized for mobile viewing. A modernized web site does both of these things, while also looking great, which can improve your credibility and online reputation. Lastly, a new web site makes a perfect vehicle for new revenue streams via e-Commerce.
2. Start A Blog Or Podcast
Starting a blog or podcast can boost brand awareness, create a platform to promote your products or services, and establish your business as a professional industry leader. Most importantly, blogs and podcasts can increase the search ranking of your web site. A 2019 study indicated that companies that blog get 97% more inbound links to their web site, leading to a 55% increase in web traffic.
Meanwhile, podcasting is growing in popularity, with 32% of the U.S. population listening to podcasts monthly. Active listeners are also more likely to have a higher income and be more active on social media, meaning a podcast can help you find new loyal customers who are not only more likely to patronize your business but also share your content and boost your reach online.
3. Be More Present On Social Media
Social media has become a staple of the modern consumer's life, reshaping how people connect with businesses. Rather than waging a complaint to a store manager, we're seeing people leave negative reviews on Yelp, Google or Facebook. Rather than calling a business to ask a question about their return policy, we are seeing people send direct messages on Facebook and Instagram. On the flip side, social media is a great platform for businesses to engage customers with content that leads to customer loyalty — content such as contests, videos, company stories and deals.
That being the case, it's important for retail businesses to be continually present on social media. This, of course, can become a huge time-sink, so the best solution is to use technology to your full advantage. For example, you can set your social media preferences to send notifications to your phone when you get a new review, comment or message. You also can implement time-saving review management and digital marketing software that alerts you to new reviews and makes it simple to deploy social media campaigns.
4. Become An Active Member Of Your Community
Being active and engaged online is a big deal, but it's equally important to make face-to-face connections with local customers. The best way to do this is to make a point of being active in your community. For example, you can host a public event, sponsor a booth at a street fair, volunteer for a local charity event, or simply make a point of patronizing other local businesses and chatting with customers.
Getting involved in your community shows you care about the people who live there, thereby building brand loyalty and strengthening the bonds between you, your customers and other local businesses. In addition, your employees will find more job satisfaction working for a business with good values and morals. Happier employees care more about their work, and in turn, create happier customers. Lastly, happy employees are less likely to quit, decreasing employee turnover and training costs.
5. Improve Your Customer Service
Improving your customer service should be a high priority this new year. In fact, it might just be the most crucial step in increasing customer retention and improving the overall value of your business. All it takes is making sure you have clear policies on pricing, returns, special orders, etc. and then training your employees on what's expected of them when they interact with customers. Putting in this effort up front will lead to an improved customer experience, and result in more return visits, more positive online reviews and extra word-of-mouth marketing.
Follow through on these five New Year's resolutions for your retail business, or any combination therein that makes sense strategically, and you'll have all your bases covered. Customers will be more likely to find you online, you'll improve your reputation within your community and you will be having more meaningful conversations with customers — all of which will lead to a prosperous 2020.
---
RJ Horsley is the President of SpotOn Transact, LLC, a cutting-edge payments and software company redefining the merchant services industry by offering the most comprehensive tools for small- and medium-sized businesses. Horsley has nearly 10 years of experience in the fintech space, formerly working at Financial Technology Partners and serving as Chief Financial Officer and Board Advisor at Axsy, a global enterprise SaaS company focused on transforming the order-to-cash process for mobile enterprises. He graduated from the University of Southern California's Marshall School of Business with a B.S. in Global Marketing and Finance with an emphasis on Accounting. Connect with him on LinkedIn and learn more at SpotOn.com.