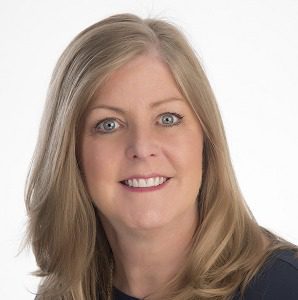 The customer service journey isn't universal. According to recent research from Oracle CX and CX Pioneer Jeanne Bliss, consumers take very different paths to solve product or service issues. While 33% take the traditional route and call a company, most choose channels like email, chat, social media and self-service resources to seek a resolution. Along this journey, customers might even combine channels, such as watching a YouTube video on how to fix something while chatting with a service representative.
The paths to resolution may look different; however, research reveals that when consumers contact customer service, most expect to talk with a human. They appreciate a personal connection, and they expect that interaction to add value to their experience with the brand.
A company's customer service strategy must revolve around its agent experience, empowering its team with the tools and knowledge to deliver personalized, world-class service across every channel. Here are some tips to support your service agents in improving customer experience:
Empower Your Agents with the Right Tools. When is the last time you thought about your company's technology stack with users in mind? If you're like many retailers, your data may be siloed across multiple lines of business, and agents may need to access dozens of systems to resolve one inquiry. Imagine if you consolidated your company's technology into one integrated platform. Suddenly, you'd have a 360-degree view of each customer at your agents' fingertips, making them more productive. As a result, your team can better focus on the unique needs of each customer — not troubleshooting your company's technology.
Re-Assess Your Training: Adopting a unified, intuitive technology stack will not only increase efficiencies; it can also positively affect your new hire learning journey. Training agents on an easy-to-use CRM solution takes considerably less time than teaching them multiple complex systems. Consider using the leftover time to cultivate soft skills and to foster companywide culture. Your agents don't always arrive at your company as experts in your products or services, and it may be helpful to teach them some industry basics. You can achieve this through product demonstrations or quick 101 sessions, for example. Also, don't forget to incentivize ongoing education. Reward employees who master a new skill or improve metrics. Product giveaways and pancake breakfasts go a long way to show your agents the recognition they deserve.
Adopt Modern Channels. Consider the engagement channels you offer your customers and agents to communicate. Are they modern? Do they make sense for the products or services you provide? For example, many retailers have adopted chat and text to encourage their customers to send photos of their issues. This added context helps agents determine issues in ways that traditional methods of communication cannot.
Encourage Individuality: Customer service departments build teams based on their collective desire to help others. Yet each agent is unique. It's important to encourage each member of your team to express his or her individuality, because your customers appreciate authenticity. By allowing your agents to be themselves, they will feel at ease and in turn provide exceptional customer service.
Eliminate Constraining Metrics: Many service organizations rely on KPIs, like average handling time (AHT), that measure the speed of customer interactions. Instead of focusing on quantity, consider looking at KPIs like first call resolution (FCR) that emphasize the quality and effectiveness of engagements. Also, when's the last time you assessed your quality assurance (QA) data? Explore how you can use that information to tailor your processes. For example, would simplifying your phone tree reduce your IVR wait time? Or are there certain areas where you could add more agent training? There is always room for improvement when we analyze the quality of our interactions.
These principles have helped us at Pier 1 cultivate a passionate service team of associates who are empowered to add value to each interaction. Over the past few years, our agents have become more productive and can better focus on exceeding their customers' expectations. This has had a direct impact on QA scores, and our employee turnover has decreased significantly as well. We believe that in order to provide world-class customer experiences, companies must first deliver outstanding agent experiences and build brand loyalty from the inside out.
---
Laurie Simpter is Senior Manager of Customer Relations at Pier 1. She is an experienced professional who has always had a passion for the retail industry. With over 35 years of retail experience and 18+ years with Pier 1, she has worn many hats throughout her career and has utilized her broad experience to create a strategic vision for her team and drive for results. Her belief that customers are the centricity of all successful organizations has inspired her to lead with her heart and empower her employees to share their passion for the company and products with customers, while leveraging technology and improved processes to deliver strong financial results. In her current role, she has successfully led the effort to upgrade legacy technology, transition the Contact Center to over 95% work-from-home, improve service levels, drastically shrink turnover and reduce payroll expenses by over 25%. In her free time, she enjoys spending time with her family, attending Dallas Stars hockey games, and riding her horses.