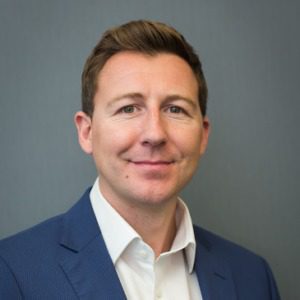 Over the past few years, you've likely read all about the supposed retail "apocalypse" and, of course, about the brewing "battle" between brick-and-mortar and e-Commerce. If we didn't know better, it would seem as though retail was doomed.
But if we look at the evidence, that's not really the case.
While some stores have struggled, these struggles have been a much needed wake-up call for retailers that would like to continue in the modern, technology-driven era. According to a report from IHL Group, more than five retail chains were opening stores for every retailer that was closing stores in 2019. Additionally, the number of chains adding stores in 2019 had increased 56%, while the number closing stores had decreased by 66%.
What's more, the physical retail store is far from six feet under.
Of course, we all know about the rise in e-Commerce — according to McKinsey & Company, e-Commerce has accounted for more than 40% of U.S. retail sales growth since 2016, and 82% of U.S. shoppers reported spending money online in the previous three months. Despite the tremendous growth of online shopping, it's still an often forgotten fact that approximately 91% of all retail sales are still transacted in a brick-and-mortar location, and that 80% of all retail sales will still take place in actual physical stores in the year 2025.
With that being said, the savviest retailers recognize that keeping physical stores competitive with their online rivals is dependent on creating a digitally connected environment with consistent brand experiences — and real-time pricing and promotions.
Making Real-Time Pricing And Promotions The Priority
Despite the evolution of retail in recent years, a fair and accurate price — consistent across channels — remains the key purchasing factor for the vast majority of shoppers. Through our research with Planet Retail, retailers confirmed that "improving pricing and promotional strategy" is their top strategic priority, as cited by nearly half of respondents. However, with current strategies and technologies in place, 65% of retailers are not able to implement all the price changes and promotions they want. The new "phygital" store has the power to change that.
The approach to price changes at the shelf edge — involving printed paper labels — has not advanced markedly in years. Our research suggests that in today's Internet of Things, always-on age, it is time to go digital. For example, Electronic Shelf Labels (ESLs) allow retailers to better align prices across channels, to ensure price accuracy, as well as to free associates from pricing tasks to focus on customers. Additionally, much of the information consumers are accustomed to when shopping online can be displayed in-store by using ESLs. This includes stock levels, social reviews, origin and source and competitors' prices — the latter being especially helpful in persuading customers to avoid the temptation to showroom.
A Battle No More: It's All About The Digitally Connected Retail Store
The trend of digital transformation isn't slowing down anytime soon. In fact, IDC analysts project worldwide spending on digital transformation will be nearly $2 trillion by 2022, achieving a five-year compound annual growth rate of 16.7%. The truth is that creating a digitally connected environment will optimize efficiencies, provide real-time pricing and promotions and create the store experience today's shoppers have become accustomed to. And, despite their previous history of working in silos, brick-and-mortar and e-Commerce can now work in tandem to move that elusive pricing and promotions needle to make those digital experiences happen.
---
Paul Milner is the Marketing Director for Displaydata, the leader in the design and supply of fully graphic electronic shelf labels (ESLs). Milner is a senior retail marketing professional with more than 20 years of experience helping business-focused brands introduce new solutions and concepts to their markets. Prior to working with Displaydata, Milner served as the Enterprise Solutions Marketing Manager, EMEA, for Zebra Technologies. There he was responsible for developing and executing the company's EMEA GTM strategy for retail. Milner also has held senior marketing roles with Motorola Solutions, Wincor Nixdorf, Canon Europe and Sharp Electronics.