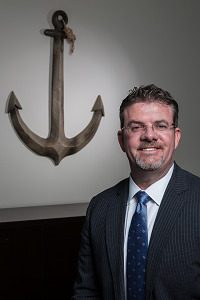 As a result of the last 12+ months, corporate supply chain predictors and associated analytics have been deemed all but useless. For many companies that focus a large portion of their revenue on seasonal products or predictable changes — e.g. most retailers — it has indeed been a guessing game to accurately predict how much inventory is needed, where to prioritize, when to ship and so much more. This has left many with excess inventory, which can quickly depreciate in value, take up valuable space on shelves and in warehouses, and further disrupt cash flow and profitability in an already turbulent time. 
This puts retailers in a unique position: How do they more accurately predict inventory needs while simultaneously ensuring a positive, sustainable route for excess products?
First and foremost, effective supply chain management using advanced predictive analytics technology is key. Not only does this reduce costs (and paperwork and time and mistakes…the list goes on), but it also reduces a company's overall carbon footprint. And this is something the fashion industry can't afford to abuse. With 13 million tons of recyclable textiles wasted annually, the fashion industry is the second-largest global polluter, behind only the oil industry.
Further, advanced analytics encourage on-demand capabilities that enable companies to strategize around excess inventory allocation both in advance and in real time, and pinpoint when and where said products could remain the most attractive in the secondary market (e.g. T.J. Maxx, Five Below, etc.).
However, despite even the most advanced technologies, there will always be excess inventory that corporate decision-makers need to find homes for while simultaneously minimizing losses to the organization — or, ideally, finding new channel opportunities. And of course, given the rollercoaster ride that was 2020, all concerned would like to find a solution that benefits the bottom line in the most effective way.
Many have turned to deep discounting by knocking down prices as much as 80%, though this strategy is a short-term fix with little longevity. In a similar vein, there are also opportunities to offer excess items in a bundled package with other goods, which encourages additional money spent with little reason for a consumer not to swipe. In addition, others have kept seasonal items on hand to use the following year (typically at less-discounted prices); this is called a "pack-and-hold" strategy. Naturally, this isn't as popular, as the carrying costs can often wipe out any chance of achieving profitability.
Throughout 2020, given how tumultuous and trying it was — both personally, financially, and beyond — many also decided to donate and take advantage of the tax and marketing opportunities related to charitable donations. This also provides a potential PR benefit as well.
Corporate trade is another option for moving excess inventory quickly and seamlessly, while providing a larger financial benefit than traditional liquidation.
Corporate trade provides companies with the solution to recover full original value for any type of underperforming asset, including excess inventory, problematic real estate, capital equipment, fleet vehicles, unwanted media sponsorships and more. Utilizing the corporate trade model, clients are able to improve EBITDA and increase cash flow savings while immediately reducing carrying costs. The model restores full original value to any type of underperforming asset and protects brand equity.
More than 400,000 businesses participate in corporate trade in any given year, according to statistics from the International Reciprocal Trade Association, and largely because it is such a simple process:
The Client identifies the underperforming asset.
The Client receives full original value (wholesale or book) for the asset in form of a Trade Credit, which is then used to purchase media and/or other marketing and business services through the Corporate Trade Company.
The asset is shipped to the client pre-approved buyer/channel.
The Client uses the Trade Credit to purchase consumer media and other services through Corporate Trade Company. Media and services include:

Digital Media
i. Programmatic
ii. Display
iii. OTT/CTV/Addressable TV
National Cable TV

Local Broadcast (audio and TV)

Point-of-Sale/Point-of-Purchase
Corporate trade can be completed seasonally, annually or simply on an as-needed basis with no pressure for continuation, and of course, corporate trade companies can provide guidance on the best return on investment moving forward.
While 2020 was one of the most challenging years many of us have experienced, it did highlight the abundance of options retailers have when handling excess inventory.
With 2020 being one of the hardest years to recover from financially, it is understandable that many companies will diversify their options when it comes to excess inventory. Moving forward, many of these companies will optimize technology to better prepare themselves ahead of unexpected dips in the market, changes in purchasing behaviors and future black swan events such as health crises. In terms of excess inventory management, some will liquidate portions of their inventory for cash and some will discount, but many will turn to corporate trade.
---
Sean Magee is the Founder and CEO of Anchor Trading, an independent, full-service and veteran-owned corporate trade company. Anchor helps companies alleviate the financial losses inherent with the sale of any type of underperforming asset. With more than 22 years of experience in media, finance and corporate trade, Magee has negotiated and managed more than 175 corporate trade transactions involving real estate, capital equipment, trade claims, sponsorships and virtually every type of consumer product inventory. Some clients include Whirlpool Corporation, McCormick & Company, Electrolux, New Era Cap Co., William Grant & Sons, Santa Margherita Wines, Robert Bosch Corporation, Trex Inc., Dean Foods, and WhiteWave Foods.