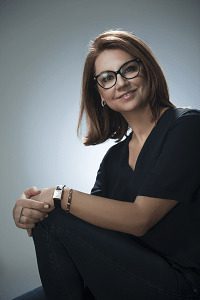 Retailers are weathering the storm of a lifetime. The COVID-19 market has been choppy waters — disrupted supply chains, restricted activity and consumer-wide financial conservation. Brands are in survival mode, and smooth sailing still seems many quarters away.
In these conditions, it's crucial to remember the source of the storm. The pandemic has been an exogenous shock to the market, absorbed disproportionately by the retail industry. Storms subside — markets rebalance, consumers return and brands find solid ground again.
Successful retailers are already preparing. They understand their sales aren't lost, they're just postponed. Retailers using this time to invest in their brand experience are in the best position to re-establish sales and earn a share of the post-corona market. Investing in your brand means returning to the basics, and there are three major areas to prioritize.
#1: Your Core
It's time to reflect on the core mission of your brand. To make luxury accessible, to popularize sustainable practice, to empower different forms of self-expression — every successful brand in the industry began by believing in something.
Returning to this belief will reconnect you with your clients. In the COVID world, meaning is the market currency. Capgemini Research Institute released a report that surveyed over 11,000 consumers. The results revealed that retailers leading with a sense of purpose are in the best position to succeed. Gone are the days of the mindless purchase. People have had their lives changed — their purchase decisions are emotionally driven.
Next comes action. Your core mission needs to radiate through all touch points of your brand. Developing and exercising a language around your belief system will improve your relationships with your clients and your team. From email subject lines to Monday meetings, lead with your 'why' in mind, and people will follow.
#2: Your Clients
Armed with purpose, connecting with your clients should be a major priority. The most powerful place to focus is on your online experience. Capgemini's report states that while 59% of people reported high levels of in-store browsing pre-pandemic, now only 24% have re-engaged, and 63% report no expectations of venturing back in stores in the next nine months.
Your virtual storefront is your most valuable brand asset. Invest in your product images, your website design and your email aesthetic. Consider all angles of your online experience. Do you have active avenues for client feedback? Do you have a CRM module, chat box or live team member available to your online clients the way you would in-store?
Next, consider connecting with your clients through customization. In the retail industry, the concierge approach is on the rise. Create opportunities for your clients to be more involved in the process, whether they get to design their own piece of jewelry or work with a specialist to shop for the perfect evening gown. The closer you get to your clients, the more you're able to understand them, and the better equipped you are to complement their personal search for meaning.
#3: Your Community and Beyond
The pandemic has reminded us all of our interdependence. Brands, customers, owners, employees, humankind — COVID-19 has taught us that we need each other.
Clients are more motivated than ever to give their dollar to brands that are active and altruistic forces in their immediate community. Transparency standards have never been higher. Every aspect of your operation, from employee relations, fair labor practices and philanthropic efforts will be considered by post-COVID buyers. In Capgemini's study, more than half of buyers reported prioritizing businesses with a sense of duty to their communities, and 53% expected results over the next nine months.
Lastly, the environment is a part of everyone's community. When the widespread reduction in activity brought signs of environmental reprieve, the urgency of our climate crisis clicked in consumers' minds. Sustainable practice is quickly becoming the new bare minimum. Leading companies are taking major steps toward environmental neutrality, and their efforts are being rewarded across industry sectors. Sustainability is a consumer demand, and it will be a non-negotiable sooner than we think.
There are no secrets and no shadows in the post-corona market. Consumers are pulling back the curtain, challenging retailers to be at their best. Now is the time for brands to consider their core mission, their client relationships, their community and their environmental impact. For those who make the necessary investments, it just might be blue skies ahead.
---
Yasemin Mutlu is the Founder and Managing Partner of Hestia Jewels, an ethical and affordable fine jewelry brand. Hestia takes its name from the Greek goddess of hearth, architecture, home and family. Mutlu studied gemology and diamonds at the Gemological Institute of America and is committed to the artisanal craftsmanship of conflict-free, luxury pieces for men and women.