Even before COVID-19 changed the world of retail, the introduction of AI solutions in the retail sector brought lasting positive changes for consumers, employees and business owners. Thanks to powerful autonomous processes, customers are able to automatically receive subscription products, enjoy voice-enabled shopping, and can even be notified when prices on their favorite products drop.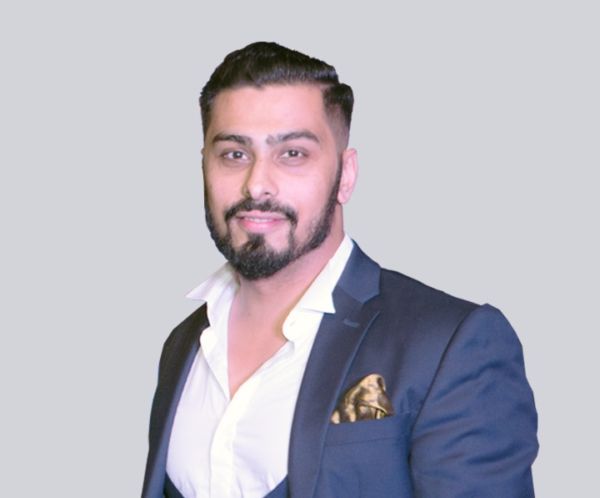 In the last few years, AI and machine learning solutions paired with skilled data analysts have pushed the boundaries of how AI is used in retail. Together with AI experts, retailers have created better ways to manage data. Now more than ever, that data is being leveraged to plan ahead as the retail industry grapples with sweeping changes caused by the COVID-19 pandemic — leading to stronger investments in products consumers will want, when they will want them, at prices that are fair to both consumers with more restricted budgets and retailers focused on keeping their businesses open. Smart retailers also are using AI tools to help manage their vast online product catalogs to ensure they have a real-time understanding of their inventory.
Remove Lackluster Products Fast
While some retailers have been slow to optimize their workflows to support the influx of online shoppers, every major brand, grocery chain and department store is learning how important e-Commerce has become to consumers. The U.S. Department of Commerce reports that digital spending grew 14.9% in 2019. Of that, e-Commerce was directly responsible for 16% of the growth.
While the U.S. consumer appetite was massive prior to the pandemic — representing, in total, more than $3 trillion dollars' worth of goods — the pandemic has dramatically changed how consumers spend. With consumers being more conservative with how they spend, retailers that optimized their e-Commerce sites prior to the pandemic were better positioned to meet the needs of shoppers who are focused on purchasing groceries and household essentials online.
Even for the retailers that had already begun the journey toward an omnichannel view into inventory, managing all of their products is a challenge. As things stand, retailers are still concerned about their ability to manage their online inventories correctly — hoping to avoid products sitting stagnant for months in stores or warehouses. Because there are so many products to manage and variables to consider, human beings alone cannot possibly comb through sites or spreadsheets to identify all of the products that should be removed or significantly reduced due to decreased demand for them.
To figure out which products should be kept or restocked, AI can be used to analyze the entire catalog and find outliers that are either performing poorly compared to like products, or that may benefit from more promotional strategies. When paired with analysts who have a good sense for how to use AI to strategically keep tabs on competing products, this method of inventory management can become even more effective.
Use AI For Competitive Analysis
Retailers can keep an eye on where the market is heading next by keeping tabs on how competing products are performing. In addition to applying AI solutions to internal inventory data, AI solutions can be used in other creative ways that can also help to inform inventory and pricing strategy.
By using AI, retailers can monitor the prices of competing products, and quickly take note of price trends to make rapid changes to their own inventory. While AI could previously be trained to help understand why a competitor launched a specific type of product a season or two before your own company deemed it prudent, now machine learning based algorithms can be retooled to monitor competitors in order to spot price changes that could be driven by market changes such as decreased demand.
Likewise, the same training can be applied to spot the latest product consumers have decided to stockpile and are therefore only temporarily selling quickly at higher margins. By using AI tools to monitor competitors, retailers can ensure their own strategies are informed by data, find patterns that point to new consumer attitudes, and quickly adapt to those changing demands.
Analyze Complementary Data And Alter Pricing/Inventory
As previously mentioned, AI solutions allow retailers to look into the future using the latest data. While every business is focused on how to keep themselves and their employees afloat right now, it's just as critical to keep an eye on the future. Rather than wait for new consumer trends to become apparent, data analysts should plan to use AI to wade through years' worth of data that can reveal information such as how the prices of certain products within one catalog may have affected the sales of other products, and how certain product features may fair if they are reintroduced.
This method of AI analysis allows retailers to look back at historical data to figure out what made particular products such a success, and if those same products are timeless enough to include in next season's inventory. For example, using AI in this way is a practical way for grocers to stock and sell just the right amount of food for particular seasons.
Retailers of all kinds are leveraging AI tools for similar tasks right now, identifying those items that are subject to high consumer demand by analyzing overall inventory prices and adapting their prices so that they are fairly compensated while avoiding price gouging. AI tools will be critical for retailers to analyze historical data and balance those products that will come back into demand as the seasons change, even while they juggle the challenges of more complicated supply chains and the high pressure of consumers constantly raiding online inventories.
COVID-19 has forced many retail businesses to adapt how they use AI throughout the enterprise. While some businesses still struggle to take full advantage of all of the benefits AI tools have to offer to both their customers and their workforces, those that do use AI can more readily refresh their inventory and are better positioned to weather the intense competition the virus has created.
Businesses struggling to determine how best to take advantage of AI should take stock of their most immediate needs. For many retailers that is keeping the lights on, the shelves stocked and the employees safe. That means the next question needs to be about how to implement tools that can quickly address those pressing needs from the moment the business begins using them.
By relying on AI solutions that are adaptable to a variety of situations, retailers can be confident that any new solutions used to navigate the pandemic are also a prudent investment for the heightened state of competition that will be prevalent as the coronavirus continues to disrupt retail.
---
Sanjeev Sularia is CEO of Intelligence Node, a retail analytics and AI price optimization company that offers the world's largest retail product index. Prior to founding Intelligence Node, Sularia was the CFO for Exclusively.in, a fast-growing high-end fashion e-Commerce site acquired by Snapdeal, and CFO for Shersingh.com, a private label e-Commerce company acquired by Myntra. Sularia is a graduate of London Business School and a Forbes Technology Council member.