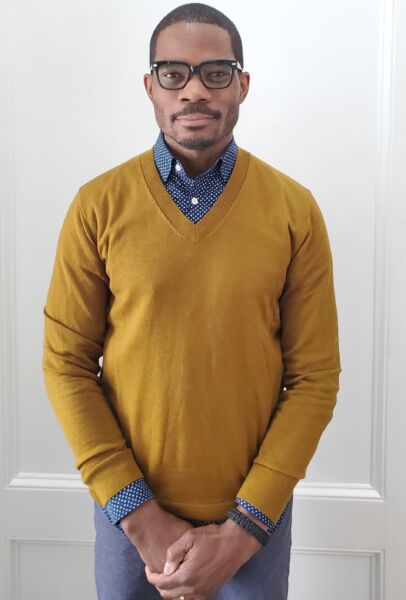 The impact of COVID-19 in 2020 brought numerous changes to the retail industry all at once. From an increase in online shopping to a growing awareness of health procedures and safety in-store, the retail industry isn't what it once was. While some retailers struggled to adapt to these rapid changes, the retailers that were able to quickly pivot and adjust their strategies saw greater success. One factor that set these retailers apart was how quickly they shifted their strategies to include new technologies.
Technologies that Flourished Last Year
Despite most larger retailers implementing some form of in-store technology long before COVID-19 was here, the impact of the pandemic only served to further the need for these solutions. The first technologies to be adopted focused on improving customer and associate safety, such as self-checkouts. The increase in online ordering then led to a need for the adoption of process automation tools, such as robotics and augmented reality in conjunction with machine learning (ML) algorithms and artificial intelligence (AI). These solutions became critical in 2020 in order to keep up with growing consumer demands and omnichannel fulfillment.
Retail Automation in 2021
Although most stores have reopened their physical locations and more consumers have become comfortable shopping in-store again, retailers still need to be prepared for an additional increase in online ordering this year. The number of digital shoppers in the United States, which has been steadily rising since 2016, is predicted to reach a total of 230.5 million people in 2021.
Supporting this surge in online traffic will become a key component of a successful retailer's strategy. Leveraging retail automation will help drive continuous visibility into a store's operations at all times and ensure stores have the right products at the right location to meet consumers' needs.
In 2021, leading retail automation solutions will include a combination of physical robots, mobile automation, computer vision (CV) and shelf-edge cameras. Furthermore, growth in intelligent retail automation is being facilitated by several variables, such as a store's accessibility to AI, ML, robotics and prescriptive analytics. Being able to leverage these tools more frequently can help stores support day-to-day operations such as replenishment, fulfillment and deliveries, as well as improve the customer experience.
During a time when many retailers are still struggling to find enough labor to keep up with demands, being able to augment human workers with automation technologies can improve a store's productivity and sales. In many cases, automation can free up human workers from mundane tasks, leaving them to focus on higher-value tasks. Having the right technology can enable better decision-making and empower a store's employees to support the store's needs where they're needed most.
Automation Supports Empowered Shoppers
Any time retailers incorporate technology, they're helping their customers shop the way they choose and empowering them to embrace the omnichannel options available to them. According to Zebra Technologies' 13th annual Global Shopper Study, 77% of surveyed retail decision-makers reported feeling pressure to improve fulfillment operations and efficiency so they could offer a variety of delivery options and speeds. The majority of retail executives recognize that when given the opportunity, most consumers will choose stores that offer multiple shopping options. This will be a key differentiator for retailers this year who want to set themselves apart from the competition.
Automation isn't only necessary to improve the success of ecommerce fulfillment. Retailers must keep in mind that shoppers expect the best in-store experience as well. Offering a frictionless customer experience includes providing customers with a more efficient and better way to shop, and that's where intelligent automation comes into play. Retailers that invest in intelligent automation improve the satisfaction and loyalty of their customers, and they'll be ready for any future uncertainties that may come up. If 2020 taught the industry anything, it's that being prepared is worth the initial investment.
---
Shawn Harris currently leads go-to-market efforts for Zebra's SmartSight as Director of North American Sales. Leveraging Zebra's over 50 years of experience building purpose-built solutions for retail, SmartSight is Zebra's inaugural intelligent automation service offering for retail. In this role, Harris helps Zebra's retail customers navigate the ever-changing retail landscape and truly digitize their store floors. He provides thought leadership, pragmatic insights and innovative solutions on issues pertaining to the implications of Intelligent Automation and Artificial Intelligence for business strategy, customer experience, inventory visibility and staff productivity. To learn more about automation technology solutions that can help retailers grow in 2021, please click here.