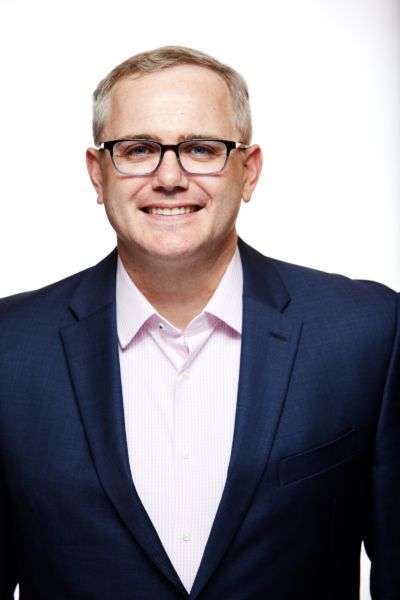 The ongoing COVID-19 pandemic has caused numerous challenges for physical retail, shuttering businesses both by force through city- or state-wide orders and by circumstance. According to Yelp's Local Economic Impact Report, more than 163,000 U.S. businesses had already closed as of Aug. 31, 2020. The majority of them (60%) have shut down for good, creating additional problems for a sector that was already facing stiff competition from ecommerce solutions.
However, consumers want physical retail to continue. In fact, research from Coldwell Banker Commercial and The Harris Poll showed that almost all consumers (99%) visited brick-and-mortar shops on a regular basis in the months before the pandemic. Half of those surveyed visited a physical establishment to "experience" products before making a purchase.
Consumers who were born in the late '90s (Generation Z) are especially interested in going to their favorite brick-and-mortar shops. AT Kearney found that Gen Z relies on physical retail to test out products (65%), to discover new products (73%), and because they like to make purchases in-store (81%). In other words, they are eager to see, hold and try on products before heading for the nearest checkout line.
Today, shopping is increasingly being conducted online. This trend began before the pandemic but has accelerated over the last year, propelling ecommerce to new heights. According to the National Retail Federation, online and other non-store sales were up 23.9% during the 2020 holidays. Grocery and beverage stores were up 9.6% during the same period. Given this tremendous level of growth, brands need to know how to best emulate physical experiences in the digital realm.
Bring Shoppers' Senses to Life
More consumers are shopping online in 2020 than in any prior year, but that doesn't mean brands should lose sight of the in-store shopping experience. Consumers will still want to personally experience brands to investigate produce for freshness, evaluate or test out electronics, touch and try on apparel, and to more carefully examine medicine and other sensitive items. Some consumers may wish to avoid dented cans, for example, and that can be difficult when relying on ecommerce alone.
Further, if shoppers are looking for a particular level of ripeness from their bananas or avocados, they will need to be there in person until technology brings this sensory component into the home. It may be valuable to provide consumers with photos and detailed descriptions of each item in order to help them determine that they are getting exactly what they want when shopping online.
CPGs should be especially focused on these important grocery elements when developing their brand strategy. They need to factor in the potential touch points throughout the buyer journey, whether involving search results, digital promotions, in-store ads or physical displays. By creating a clear and consistent message tailored to the channel of delivery, brands can position themselves to reach consumers with positive results wherever that touch point is happening.
With a Little Creativity, Brands can Fulfill Consumers' Sensory Expectations
While digital products can be streamed to consumers at home, CPGs cannot do the same for parchment paper or glass cleaners. They can, however, convey these elements virtually with a little creativity. Food brands can utilize the power of video and introduce products via unboxing and cooking streams that show every step in the process — including the enjoyable results. Brands may also enlist the help of influencers who can highlight their experiences with a particular product, offering a relatable approach by sharing their authentic reactions and emotions.
Sugar and spice brands could develop an interactive recipe or game-like experience that allows consumers to tweak the heat or sweetness of various entrées and desserts. CPGs that offer paper products could provide their own digital experience that demonstrates the strength of their paper plates, allowing consumers to pile on virtual food to see how much they can withstand. Visuals (dynamic images and high-resolution zoom features) and sound effects (the sizzle of a pan seared steak or the simmer of a delectable soup) provide other ways to bring the sensory experience home.
Unique Experiences for all Types of Shopping
Whether offering products online or in-person at a physical store, brands have the opportunity to satisfy consumers' search for a sensory experience. CPGs can take what they've learned at brick-and-mortar establishments and creatively apply that knowledge to the digital frontier. In doing so, they'll create truly unique experiences that enhance their bond with consumers and produce notable results.
---
David Johnson is SVP of Sales at Quotient Technology, where he is responsible for driving commerce-connected personalization, loyalty, and media strategies. His strong passion for brand building has led him to become the recipient of numerous marketing and public relations awards, including a PRSA Silver Anvil award, multiple Clio Sports Awards, multiple ANA Multicultural Excellence Awards, and a P&G Global Brand Building Award.