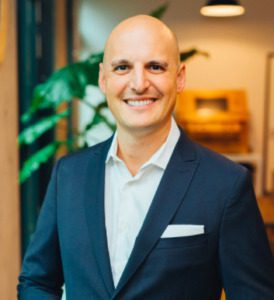 Who would have predicted people would be comfortable shopping for and purchasing a car online? In years past, hardly anyone — except maybe the founder of Carvana, who launched an online purchasing model for used cars in 2012. Since then, we've seen many surprising retail categories move online, from once-in-a-lifetime purchases like engagement rings to everyday ones like prescriptions and groceries.
But for the most part, luxury and high-end brands continue to resist the ecommerce revolution. Restricting purchases to brick-and-mortar makes sense for companies that produce yachts, luxury cars and other expensive goods: It creates an air of exclusivity that reinforces their brand identity. However, they still have a lot to gain by developing their online presences in a way that works for their brands.
Be Selective About Your Digital Channels
Whether a customer is splurging on a luxury watch or shopping on a budget, their journey starts online more often than not: 87% of consumers began their product searches on digital channels as of 2018. And with COVID-19 shifting more consumption online, the trend has likely accelerated during the pandemic. Even if luxury brands don't want to make the leap into true ecommerce, maintaining some kind of online presence is vital for helping new customers discover their products.
But which digital channels make the most sense for your brand to invest in? High-end brands are highly protective of their images, and may shy away from channels and platforms that don't evoke luxury and exclusivity. For example, RH (formerly Restoration Hardware) eschews social media entirely, on the premise that social media platforms don't allow them full control of the customer experience.
Instead, RH has invested in a sleek website featuring "digital source books" (PDFs of the RH catalog) as well as a series of gallery-like retail spaces carefully curated to reflect the brand's restrained but opulent style. This strategy gives shoppers the digital resources they need to conduct online research without stealing the spotlight from brick-and-mortar stores, which remain at the core of the customer experience.
Don't be Afraid to Experiment
For some brands, a strategy similar to RH's — which confines digital presence to brand-owned properties, not third-party platforms — will make the most sense. But luxury brands are individualized and bespoke by nature. There's no one-size-fits-all digital approach that will work for all of them. For example, fashion house Gucci is no stranger to social media. The brand shares carefully curated images on its Instagram feed alongside diary entries by its creative director Alessandro Michele.
And while RH feels social media would erode the unique customer experience offered in its stores, other luxury brands use social tools to showcase their in-store experiences to shoppers. For example, in 2020, Burberry invited Chinese fashion influencer Yvonne Ching to livestream a solo shopping trip inside one of its Shanghai stores. Over a million people tuned into the broadcast on retail platform Tmall, and the majority of featured products sold out within the hour. Experiments like these have particularly taken off as stores have closed or limited hours and capacity during the COVID-19 pandemic.
Burberry's experience shows that digital channels don't have to compete with in-person ones. In fact, the digital strategy that's right for your brand should complement and even enhance the experience inside your brick-and-mortar stores. It's just a question of finding the right mix of channels to communicate with your audience.
Digital is Here to Stay
From brand-new Rolex watches to RH sofas, there are many luxury products you won't be able to buy online anytime soon. But for high-end brands, digital channels are a necessary part of the marketing mix. You can reach new audiences and streamline the customer journey by choosing the right online channels to facilitate discovery and support your in-store experience.
---
Marcel Hollerbach is CMO and a board member of Productsup, a Berlin-based tech company providing an award-winning solution for product content integration, transformation and syndication. A serial entrepreneur, Hollerbach is also a founding partner of Venture Capital Fund Cavalry Ventures, which specializes in early-stage investments in European tech startups. He also founded video streaming platform hiClip, which was acquired by Adconion Media Group and NativeAds, which merged with Seeding Alliance and was later acquired by Ströer.