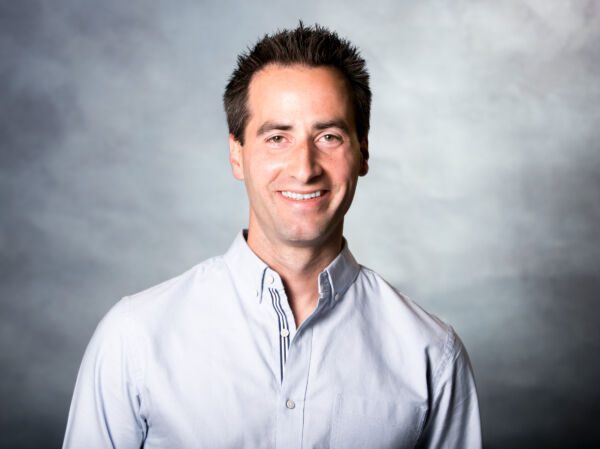 When COVID-19 struck in March 2020, many consumers thought life would go back to normal in a few weeks. A year has passed, and it's become clear that the digital transformation the pandemic accelerated will continue even after the pandemic subsides. For retailers, the shift in consumer buying behavior means more opportunities for digital success.
Top executives from Forever 21, Under Armour and Purple recently gathered at Quantum Metric's annual summit for digital leaders, Quantum LEAP, to discuss how their companies are adapting to the digital-first momentum, what the landscape of retail will look like moving forward, and how they plan to maintain engaging customer relationships.
Omnichannel Success
Before the pandemic, retailers that relied on in-person shopping experiences tended to view digital channels such as desktop websites and native apps secondarily. Kevin Diamond, Head of Global E-Commerce for Forever 21, said that the pandemic prompted customers that had never used the company's website or native app before to start shopping online. Now, Diamond explained, Forever 21's challenge is, "How do we talk to customers in a different way?"
The company has become more detail oriented, Diamond said. It has decided to invest resources in making online content more engaging, such as through better product descriptions and enhanced photography. The Forever 21 native app, which saw moderate traffic before the pandemic, has seen an uptick in people engaging with it daily.
Lifestyle Brand
Brands in sectors such as fitness, health and beauty can leverage their digital channels to build an emotional connection with customers. Paul Fipps, the Chief Experience Officer at Under Armour, said that the shift from exercising at gyms to working out at home presented his company with the opportunity to double down on being a lifestyle brand.
Under Armour has built a community around fitness, nutrition and health, thanks to its suite of fitness apps, including MapMyRun. According to Fipps, companies can manage and use data to give something personalized and beneficial back to customers. Under Armour, which boasts the largest health and fitness app-based ecosystem on the planet, has used customer data for just that — to build products that allow people to log their workouts and track nutrition.
Shift to DTC
Many wholesale brands saw their most important revenue channels evaporate when retail partners were temporarily closed last year. Now, formerly wholesale brands have a massive opportunity shifting to Direct-to-Consumer (DTC). The challenge for these brands will be finding new ways to communicate directly with customers across digital touch points.
Joe Megibow, CEO of Purple, a comfort tech company that sells mattresses, pillows and cushions, said that his company's shift to DTC is already paying off. Today, Purple is selling the same product and about the same number of units that it was before the pandemic, but net revenue per unit is almost double what it was since the company's retail partners are no longer taking a cut of the profits. Purple has accomplished this in part by developing enhanced online content, better merchandising, desirable bundles and even new navigation choices on the website — in other words, learning how to speak directly to its customers.
The pandemic restrictions are starting to ease, but online will continue to be a main revenue channel for DTC brands. This means we will see more in-person stores functioning as showrooms, fulfillment centers or experience centers.
Changing Workforce
Just because brick-and-mortar stores are closing doesn't mean that sales associates should be out of work. "We lost something with showrooms and retail partners going away," Megibow explained, referring to COVID-19's impact on the workforce. To close that gap, his team has invested heavily in expanding its call center. Purple sales associates who otherwise would have ended up furloughed started connecting with customers via call center chat, which has been a key revenue driver.
When asked about maintaining a customer-centric focus in the digital world, Paul Fipps noted that it was about gaining consistent and continuous customer-driven data across digital teams. "We think about experience as a combination of products and services that come together to meet customer needs…It's about experimentation and using data to figure out what are the articulated and unarticulated needs of the consumer. It's about learning, testing and innovation…and expanding this agile methodology," said Fipps.
To better adapt to customers' changing needs, companies can start practicing a methodology called Continuous Product Design, a customer-driven, data-centric approach to building digital products that customers both want and need. Continuous Product Design helps digital, technical and business teams overcome data silos, align on priorities and address the backlog items with the greatest impact on the business' bottom line. Digital is reshaping the in-person shopping experience, and companies can best adapt by listening to their customers.
---
Mario Ciabarra, Founder and CEO of Quantum Metric, is a computer scientist and tech entrepreneur who's passionate about pairing world-class teams with large-scale technology challenges. He believes in three cultural attributes that are foundational to a winning team: Passion, Persistence and Integrity. Ciabarra founded Quantum Metric to help organizations align with a single version of customer-defined and quantified truth. Previously founding and exiting an APM startup which solved where enterprise applications could be improved, he saw the natural next step was expanding organizational alignment around the entire product lifecycle.