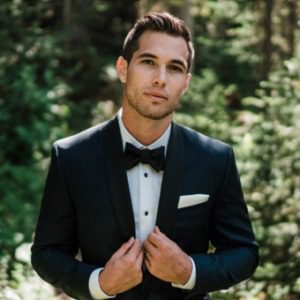 CBD seems to be everywhere these days. Yet while 14% of Americans use CBD products, 35% aren't familiar with them at all. CBD's emergence into the market has been perplexing to say the least — from unknown product ingredients, to regulations that vary from state to state, to cops confusing hemp for weed.
This lack of consumer education has led to all sorts of issues for the retailers selling these products and the consumers buying them. Some consumers have taken the wrong kind of CBD that contains THC, leading to failed drug tests, and others have ended up in the hospital from using illicit CBD products.
While CBD can bring numerous benefits to consumers and retailers alike, both need education on the various CBD products out there to ensure consumers are getting exactly what they need. Let's dive into what retailers can do to properly educate themselves and their consumers about CBD.
Small Pharmacies And Retailers Must Keep Up With 'Smart' Digital Marketing Trends
Big e-Commerce players taking over the retail industry is not new, but the way that smaller brick-and-mortar retailers handle this dominance needs to evolve. The emerging CBD market is the perfect space for small retailers to compete with giant e-Commerce platforms.
Brick-and-mortar retailers should strive to be a destination rather than simply a store. By incorporating retail technology into stores, such as digital signage in end caps, retailers will boost store aesthetics and become a hub for education to help eliminate consumer confusion around CBD products.
Retailers Must Educate Themselves On The Products They Sell
While CBD is a budding industry with varying regulations, many retailers and pharmacists have little to no insight on the products they sell, or the right sources to get that information. Some retailers and pharmacies have even sold snake oil, unbeknownst to them.
Retailers should take extra steps to educate themselves on CBD or partner with a distributor that is well versed in this unique product segment. By doing so, they're making sure their consumers are buying the right products. Retailers must hold themselves responsible for verifying what's in the CBD products they sell, to ensure they're 100% legal, safe and effective.
Educate From Coast To Coast And Everywhere In Between
In states where cannabis already is available on a recreational or medical level, it's much easier for consumers to educate themselves on CBD products. Retailers in these states are much more familiar with products from the cannabis boom, including oils, vapes, edibles and more.
However, in areas where cannabis is still illegal, education on CBD historically has not been nearly as available. So many consumers in these areas aren't as familiar with CBD products. They can even confuse CBD with cannabis, despite CBD being from a completely different plant.
Retailers should take this responsibility on themselves to educate consumers about CBD, including when and how to take these products. The result — customers spend significantly more when educated and are loyal to those that educate them.
Know All The Laws, Regulations And Products Out There
Most important, retailers and consumers must know the laws and regulations around CBD. And these laws remain very dynamic. The Agriculture Improvement Act of 2018 (a.k.a. the Farm Bill) legalized CBD derived from hemp that contains no more than 0.3% THC. But with USDA hemp regulations still in development and the FDA still weighing its approach, we still have a long way to go.
When retailers and pharmacies educate consumers, CBD products c be used correctly, eliminating hazardous side effects and ensuring a faster healing process. The closer we get to everyone using CBD products safely, the more we'll be able to reap the benefits of this incredible alternative medicine.
Consumer product revolutions always lend themselves to opportunity. Wellness retailers need to take advantage of a lack of product vetting and CBD education in the market and become a preferred destination to gain knowledge and buy CBD.
---
Colby McKenzie is the Co-Founder of Enlighten Wellness, the leading media technology company in the CBD space that helps independent pharmacies find front-of-store success.