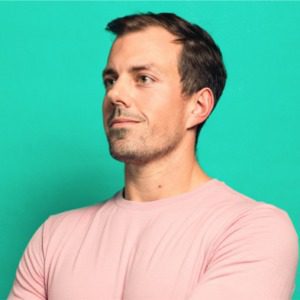 As the world's largest online retailer, Amazon has a huge impact on consumer expectations for convenience in e-Commerce — expectations that other DTC (direct-to-consumer) brands also need to understand and calibrate against.
Amazon has focused maniacally on removing inconvenience from buying online; ensuring that shipping is fast and cheap (often free) and that most items are eligible for free returns. The rest of e-Commerce needs to be aware of the expectations created, but can't blindly attempt to replicate Amazon's strategy.
Amazon focuses on selection, convenience and price. Top DTC brands focus on community and experience instead. This is especially true with post-purchase interactions like returns.
They Make Returns Easy And Exchanges Free
Amazon has created an expectation of free returns, but that does not mean all brands should follow suit.
Amazon offers free returns/refunds because they know they will make it up on volume — and let's not forget that 71% of Amazon's operating profits come from AWS and the luxuries that affords. They are focused on efficiency above all else with their returns experience.
DTC brands' primary focus must be customer connection rather than going head to head against Amazon on convenience and price reduction. They can afford to offer free returns on everything, but most growing DTC brands cannot. Every brand should look to make their returns process as easy as possible, but making return shipping free is not a requirement.
Many brands strike a great compromise by paying for the return shipping on all product exchanges, while charging a small restocking fee for a refunded return. This creates an incentive to continue the relationship, while also giving flexibility.
A brand should never assume that the purpose of a return is simply to get a refund, but rather should let the customer explain what the reason is.
They Focus On Getting The Customer The 'Right' Product
Returns and refunds are similar, but let's be clear — there's a big difference. After all, more than 50% of returns happen because the customer got the wrong size. They want the product they bought, but currently have the wrong version of it. They need to return the original product, but the desired result is not a refund.
At Loop, we deploy the following framework when we think about returns and refunds:
First: right brand, right time, right product, wrong size/color (exchange)
Then: right brand, right time, wrong product (shop)
Then: right brand, wrong time (gift card)
And finally: Wrong brand (refund)
You'll notice that there's a big gap between the return and the refund. When your returns process defaults to a refund, you're assuming the worst, and missing an opportunity to build a relationship with the customer. Instead, they are refunded and may never return.
Returns should be seen as a relationship-building opportunity where you can win (rather than not lose) a customer for life.
They View Exchanges As A Way To Win A Customer For Life
It is impossible to compete with Amazon on price, or to outspend the market on acquisition. Today's top brands know that e-Commerce excellence is built on retention, community and post-purchase experiences.
It is much easier today to increase the value of an existing customer than it is to obtain a new one. Paid acquisition channels such as Facebook have gotten more expensive every year since 2013, rising from $0.77 CPM to $10.05 CPM in 2018. Success by keeping acquisition cheap is no longer an option.
Instead, success is built by creating the best experience possible for those who have already committed to a purchase. Making an exchange free and easy creates a memorable moment that the customer will not forget.
---
Johnathan Poma is President of Loop, an e-Commerce application that turns the return process from a point of friction into an experience — one that encourages customers to find the right product for them rather than a refund. He calls Columbus home, always finds time to fit a workout in each day, and believes that the brands of the future will be built on deep customer to brand relationships.