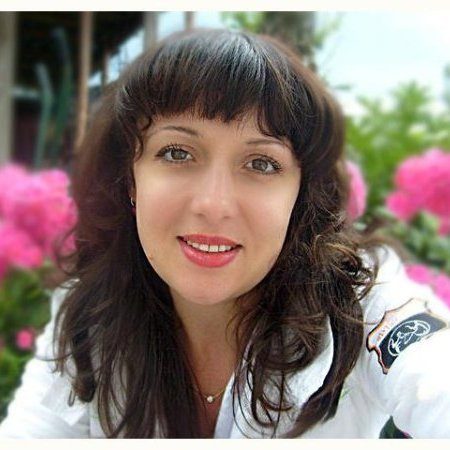 Expanding to a foreign market is no easy feat for a modern retail brand. The management must arrange for a plethora of things: rent shopping and administrative facilities, hire staff, prepare a marketing campaign, organize an opening event, to name but a few. A lot of time and effort is also allocated to meticulous exploration of the target audience and the refinement of the brand positioning, advertising, social media and even the local assortment of products to better reach out to the new audience.
The Setbacks of Insufficient App Localization
Among all these provisions, localization of branded mobile apps tends to fall through the cracks. In the best-case scenario, the efforts are focused on translating the app contents correctly, while the subtler compliance with local linguistic norms and cultural specifics of the target market is frequently overlooked.
Moreover, it is still an uncommon practice to involve localization testing experts at the pre-release stage, who would evaluate how the translated content fits into the app interface and help uncover layout disruptions or functional glitches caused by the discrepancies in language systems.
As a result, the future user stands at a high risk of getting confused by an unfamiliar measurement system or date format and annoyed by the poorly designed, malfunctioning interface. As Adobe Brand Content Survey shows, three out of five customers will abandon the purchase having had these and similar poor experiences. Given the growing share of sales via mobile apps, the failure to properly localize their application will cost the brand a fair share of profit as well as a tarnished reputation.
But target customers are not the only ones who would suffer from the lack of localization. Employee apps, essential at many workplaces for managing shifts, communicating corporate information and sharing professional knowledge, are more often than not given a lower priority in localization than customer-facing applications. As a result, local staff might experience similar issues with their apps, which can affect their performance. In the end, the brand would bear losses again.
Given the financial and reputational repercussions, the failure to localize branded mobile apps is a substantial omission on retail chains' part, so here are the key localization measures for both customer-oriented and employee applications that could warrant better user acceptance.
Customer and Employee App Localization Checklist
Take a cue from local businesses: Target market analysis is the starting point of any expansion strategy, yet it tends to contain very little information about the cultural specifics and how they manifest in mobile apps. Similar statistics for employee applications are even harder to come by. Thus, to get more empirical data on your destination region, it is a good practice to look into the best-performing apps by local retailers and study available examples of local employee apps.
This analysis should focus on recognizing the common practices for product presentation, color scheme selection, text and media usage, and user interface and experience design in the given market. Based on these findings, you can proceed with infusing your own app design with the elements that will create a native look and feel but at the same time will not eclipse your brand identity.
Establish localization guidelines: As localization is significantly greater in scope than translation, the task to properly attend to all the aspects may be overwhelming for the team in charge, especially when they are non-native speakers. However, a duly prepared translation, style and formatting guide can provide them with enough leverage to warrant content integrity and compliance with regional norms.
To provide for content localization in both customer and employee mobile apps, such a document should contain recommendations concerning the following:
Punctuation
Capitalization
Numerical and alphabetical sorting
Personal names
Measurements
Date and time formats
Button text and notifications
Contact forms
Logo, image and scheme text
Shipping and tax rules
Privacy policy disclaimers
Last but not least, the manual must contain the list of aspects inappropriate in the target culture that need to be omitted from the content or thoroughly reworked. Additionally, it can enclose reference materials to provide the translators with insights into the expected results.
Fit content into the app layout: Due to the differences in linguistic systems, the translated content will hardly ever coincide in length and volume with the original text. This disparity is particularly critical for mobile apps, where an over-long text can unsettle the entire page layout. Given this, a localization strategy should also encompass the efforts to properly adjust the content to the application layout.
The design team needs to proceed based on the statistics of the most commonly used mobile devices in the target region, and accommodate the localized content to the given screen sizes and functional specs. In the face of disruptive issues, like a menu point or a button text that does not fit into their element borders, designers should cooperate with the content team to decide whether to alter the text, omit it entirely or modify the layout instead.
Ensure proper UI functioning: Since the localization does not touch upon the backend and business logic of the application, the need for functional testing does not appear as obvious. However, there is a possibility localization can jeopardize the integrity of the user interface of the application, causing content-related features to glitch.
In this regard, the engineering team must make sure that the new writing system, with its fonts, special letters, symbols, the direction of writing and numerical system does not interfere with the app performance. In this case, text-centric elements such as search bars, dialogue boxes and other input fields require primary attention.
Localization: An Indispensable Part of the Expansion Strategy
Today, customers are prone to turn away from retail chains if they get fed up with their boilerplate approach to everything, from physical store layouts to marketing campaigns. The same goes for employees, who are now looking for motivation in intangible aspects, such as experience and personal growth.
In this context, personalization is the key to winning the hearts of both customers and staff, and a failure to properly adapt mobile apps to end users' cultural specifics would be a huge mistake on any brand's part. Although not a cure-all, localization has grown essential for retail chains aiming to enter a foreign market, and branded mobile apps should be given proper attention within this strategy.  
---
Irina Rebkovets is a Unit Coordinator at a1qa, a pure-play QA company, which helps the global partners deliver top-notch software products in the market. Having almost eight years of extensive expertise in software testing with over 50+ successfully completed projects across multiple fields, Rebkovets is ensuring high-level 90+ team coordination as well as cost-effectiveness of delivered solutions. Led by her example, QA specialists are constantly coached to adopt and broaden quality engineering practices.