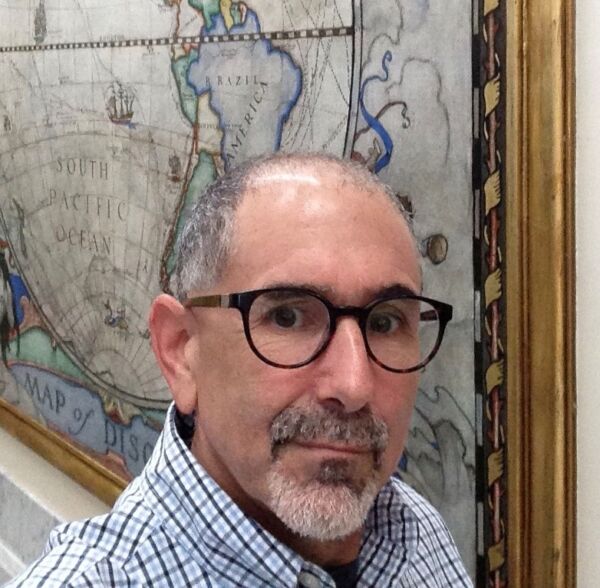 The customer journey that follows a digital pathway charts a new course that retailers must follow. New signals need to be captured both at the point of need and at the point of sale. These new digital "breadcrumbs" have context that's often associated with a precise location. They can be captured and analyzed to reveal a more comprehensive, more global view of the consumer, especially as the pandemic has radically changed the way goods are shopped, bought and shipped.
What are the signals? It's not just the transaction of an online purchase or clicking on a mobile ad. It's become a more convoluted journey from "showrooming" and "webrooming" to "dwell time" and "BOPIS," and all the other buzzwords surrounding ecommerce, including human mobility, brand engagement and audience segmentation.
There is more to consider, however. The new paradigm of a consumer's purchasing habits impacts the long tail of the retailer's overall strategy, from network planning to merchandising and from POS to marketing. Here, location intelligence and the use of geospatial data supports capturing the consumer's buying behavior, employing mobile ad targeting, and by extension store and website merchandising as well as store network optimization. And it's important to consider the destabilization of brick-and-mortar establishments wrought during 2020.
More consumers traveled the digital journey last year than ever before, and that's not likely to change. eMarketer reported in October 2020 that ecommerce sales increased 30% and accelerated online shopping by two years. According to Forbes, Amazon's net profit for 2020 increased 84%, and it is leveraging its last-mile delivery investments to control more of the supply chain.
The Digital Pathway
If shopping online has become more preferred, the burden on retailers shifts to brand awareness and a smooth customer experience at the point at which the order is placed. Mobile and web ad targeting utilize location-based data, but brands also leverage a physical brick-and-mortar presence to augment awareness. Stores are not simply where consumers shop. Apple's stores are an excellent example of brand building, but the company also has a significant omnichannel strategy. This balance between both a digital and physical presence presents an opportunity where location intelligence could be employed.
Location Impacts Digital and Physical Journeys
Losing customers due to cart abandonment also is not an option, because it is related to the long tail. The long tail is everything that proceeds from that initial order entry and POS through audience segmentation and trade area definition. If the last year has taught retailers anything, it is that pivoting to an omnichannel or digital-only strategy is key to survivability and future growth. As retailers chose to take more orders online and to deliver more goods, address validation — coupled with identifying the precise geographic location as well as whether the order will be delivered directly by the retailer (such as a QSR) or via post or package — is fundamental for making customers satisfied.
Even a 1%-4% improvement in address accuracy at the POS translates into significantly higher profitability margins. The quantitative impact of precision geocoding also can result in better customer loyalty, faster order fulfillment and, ultimately, less cart abandonment. When St-Hubert, a Canadian quick service restaurant famous for its rotisserie chicken, was hit by the pandemic and stores were ordered to close, the restaurant chain needed to quickly pivot to serve customers through online orders. By migrating to a cloud-based and more precise geocoding solution, they were quickly able to absorb a 30% increase in online orders.
The Location Intelligence Long Tail
At each stage of the customer's digital journey, they are often met with the physical nature of location. Fulfillment needs delivery addresses that are precise, finances need sales taxes to be computed correctly. Logistics needs to optimize its daily delivery routes. Managers need to see how trade areas are serviced and whether adjustments need to be made.
The inclusion of location-based information along the digital journey is not singularly separated. Location technology must be recognized as an integral part of business strategy, because it provides the context for interacting with the customer along the long tail. Operationalizing location technology with enterprise business processes such as order-taking, routing and delivery, tax computation, trade area delineation, sales projections, competitive analysis, staffing, merchandising and real estate investing offers a competitive advantage, but only if management understands how much their business is tied to geography. Therefore, it offers an opportunity that not every retailer has fully grasped. Learn more about this topic by registering for our Retail TouchPoints webinar.
---
Joe Francica is Senior Director Geospatial Strategy at Korem. He is recognized as an influential geospatial technologist and has been a leading advocate of location intelligence for over 35 years. During his career, he has worked in private companies, start-ups and government organizations on the applications of geographic information to commercial business challenges. Francica founded and chaired the Location Intelligence Conference in the U.S. and Brazil and has published over 500 technical articles, blogs and podcasts on location technology. He holds degrees from Rutgers, Dartmouth and Southern Methodist University.