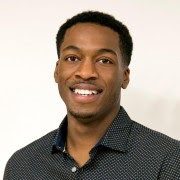 Brands want to keep consumers around — and consumers want to know that brands have their best interest at heart.
But fostering this relationship has proven to be all about creating valuable experiences. Experiences are becoming a larger part of branding and business, especially as an increasingly online world leaves many interactions rather impersonal. Strategy is what directs these experiences towards a specific marketing agenda, whether that targets engagement or purchase.
According to Hubspot, 71% of consumers claim they would likely tell a friend or family member about a marketing experience. Here's how to strategize around your own experiential marketing tactics both onsite and online.
How To Leverage Your Brand For Experiential Marketing
When constructing a branded campaign, organizations need to keep a few central principles in mind. Otherwise, the strategy may appear more like a PR stunt as opposed to an experiential marketing campaign. Consider these aspects of experiential marketing before you even begin brainstorming your campaign.
Customer-Centric: A customer-centric campaign puts the customer first, and then determines what experience they'd like. Consumers are in the driver's seat and interact with your branded experience — not the other way around. So instead of giving everyone a single experience, you encourage each individual to create their own experience.
Storytelling is essential: Customers that identify with a brand's story are more closely connected to those brands — and it's better to experience the story firsthand than be a passive observer. Keep in mind that people can't help but share their favorite stories with others!
Without these two core concepts, your campaign may fall outside of the true definition of experiential marketing. However, this can be difficult without a total understanding of your target consumer. The first step is to make sure you're using advanced analytics and in-depth consumer research so your campaign doesn't miss the mark.
When you're finally getting into the weeds of designing your campaign, there are a few tricks that can elevate your experience and assist with engagement. Your experience must be on-brand and in line with the desires of your target market. Consider some of these tips for successful experiential marketing campaigns:
Be creative: Marketers should use tactics common in the entertainment industry's toolset and play with concepts like suspense. Don't feel confined by your product offering, and instead think of a message that your brand's audience would like to hear.
Partner with others: Try partnering with other brands, especially if they offer the technology or recognition to promote your brand more effectively. Or you may share a customer base and attract new customers together.
Use cross-channel measurement: Experiential marketing begins in person, but its message and likeness will be distributed across online channels. Make sure you give visitors something worth sharing, then encourage them to share their experience online by providing a hashtag or photo opportunities. Make sure you can link engagements from the in-person experience to the online discussions.
Create a valuable experience: Experiential marketing isn't a PR stunt and should focus on the customer's enjoyment. When a customer is finished with the experience, they should feel like it was thoroughly worth their time. Maybe they walked away with an amazing picture, or they had their mood significantly boosted. If you give people a valuable experience, they can't help but share their experience with friends!
Examples Of Experiential Marketing
There are a lot of different ways to create an experiential marketing campaign, and launching a successful one will depend entirely on your brand identity. However, some inspiration from best-in-class brands may help your team get that creative spark required for a memorable campaign. Take a look at these two successful experiential campaigns:
House of Vans: House of Vans first opened in Brooklyn in 2011 and combined action sports, live music and unique art to represent the culture behind the Vans brand. One day they may have performances by live musicians, and the next day they may invite professional skateboarders to their indoor skate park. Consumers were never solicited to buy shoes — although they may want to after such an intense, exciting experience! Since its inception, House of Vans has enjoyed permanent locations in Chicago, and Waterloo, London, and created pop-ups in even more locations.
Animal Crossing Island Tour: A recent example of an experiential marketing campaign comes from Animal Crossing — a leisurely, casual game franchise owned by Nintendo. At PAX East 2020, Nintendo dedicated a large booth space to create an experience that visually mirrored the game's art style. Visitors were whisked off of a busy, crowded expo hall and into an idyllic fantasy island scene, which perfectly encapsulated the relaxing escape that the game sought to provide.
Then, attendees were encouraged to take their time inside of the booth and take pictures of themselves wherever they pleased. They even had a rotating selection of mascots to encourage more photo opportunities. During this experience, visitors were not directly asked to play or purchase the game — and without any prompting, many of these images were shared on social media. In fact, numerous outlets cited it as the most successful booth at the event!
Final Thoughts
To create an amazing experience for customers it's necessary to not only know your audience, but also have an in-depth understanding of how they perceive your brand. The best experiential campaigns strike the perfect balance between brand identity and the consumer's need to create an interaction that's meaningful and engaging. Experiential marketing may be a difficult concept to master — but with enough research, planning and creativity, it's possible to create an experience that garners more organic relationships for your customer base.
---
Often described as the strategic and operational creative, Dennis Williams II is Director of Content and Brand at Marketing Evolution. He has a proven track record in using content experiences to drive strategic growth. He has over six years of experience leading marketing teams, creating fully integrated campaigns and driving innovative experiences that grow loyal audiences.