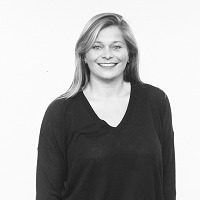 There is no doubt that COVID-19 has disrupted retail in an unprecedented way. Approximately 25,000 retail stores in the U.S. are expected to shut down until the end of 2020, a number that could climb to 100,000 in the next five years.
However, it is important to remember that the U.S. retail sector had been struggling for years prior to the pandemic. 2019 alone saw a record number of 9,302 stores closing, among them many big household names.
Retailers tend to blame the rise of e-Commerce in this context, but this is only partially true — many direct to consumer brands have opened highly profitable stores over the last couple of years. The real problem is the excess retail space in the U.S., a result of the building boom in the 1990s and early 2000s. A 2017 study revealed that the U.S. has 8.5 billion square feet of retail space — that's almost five times the European average.
COVID-19 is hence both a challenge and an opportunity for retailers to radically rethink how they utilize space — and leveraging technology will be a key component of these changes.
As retailers are slowly reopening in many states across the U.S., they will need to find short-term solutions on how to implement changes that are compliant with social distancing rules. In doing so, they need to take both health and safety regulations as well as customer behavior into account. Needless to say, this adds an extra layer of complexity.
For many retailers, this starts with improving their omnichannel experiences. Hybrid business models such as "buy online, pick up in-store" have surged by 208% in April alone. These hybrid models will extend to the in-store experience, where retailers can leverage technologies such as self-checkout and barcodes to minimize the interaction between staff and customers. Pioneers of contactless shopping such as Hema and Amazon Go already demonstrate how to seamlessly integrate the online and offline experience in a low-touch economy.
Yet COVID-19 will likely change shopping and customer behavior in the long run, as first research from China indicates. As the world is slowly adjusting to the "new normal" and enters a prolonged period of uncertainty, retailers will have to strategically think about the role of space in their business model.
As consumer behavior increasingly shifts online — American e-Commerce sales will make up 18.1% of total retail sales by 2024 — the U.S. needs another 100 billion square feet of storage facilities in the next couple of years to keep up with demand. With this comes a lot of opportunities for retailers to leverage existing space in logistics, last mile delivery and fulfillment. Amazon is already turning dead shopping malls into warehouses, and Chinese tech giant Alibaba started recruiting mom-and-pop shops to stock popular items for online orders.
Yet retailers can and should rethink the use of space beyond that. Walmart recently announced it would transform 160 of its parking lots across the country into drive-in cinemas. Ahead of each screening, customers can fill picnic baskets online for curbside pickup.
Other retailers will likely follow suit with similar ideas. Why not turn empty retail spaces into socially distant co-working hubs? Or turn bookstores into partial libraries, rented out to small groups of students?
Interestingly, the future of retail might resemble how Victor Gruen, hailed by many as the inventor of the shopping mall, first envisioned it. At the core of Gruen's ideas was an integration of communal and commercial elements. Many of his developments included offices, libraries, public auditoriums and even nursery schools along with stores.
More relevant than ever, his ideas can serve as inspiration to redefine retail in a post-pandemic world.
---
As the Managing Director of the Americas at TLGG Consulting, Katrin Zimmermann helps her clients navigate the digital age, advising some of the world's leading companies on digital strategy, business model innovation and organizational transformation. Prior to joining TLGG, she co-founded Lufthansa's Innovation Hub, making her one of the first intrapreneurs of her generation in Germany and beyond. She understands global corporations from the inside out and knows what it really takes for them to succeed in a globalized and digitalized world. With a proven track record of pushing boundaries, Zimmermann shares her humanistic and humorous perspective on corporate innovation and digital transformation, women in leadership and female empowerment as well as diversity and intercultural competence. Personable and knowledgeable, she offers key insights into how businesses can leverage globalization and digitalization to their advantage.