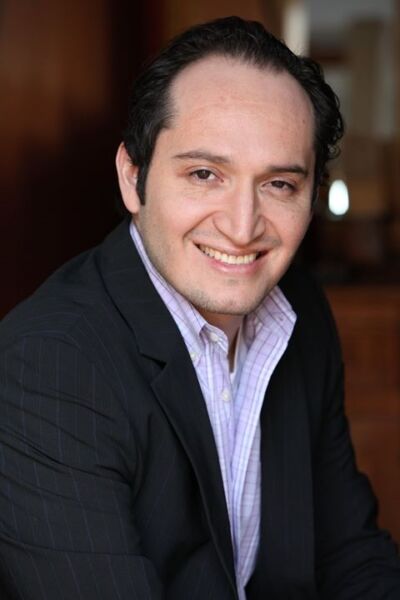 Today's retailers know it's imperative to embrace ecommerce, not just through the pandemic, but for future survival. The convenience and contactless peace-of-mind that ecommerce delivers to customers is simply too valuable to forget even after brick-and-mortar shops return to capacity. But for some retailers, there's more to their evolving story.
Large retailers that have already mastered the digital marketplace — giants like Amazon, Walmart and eBay — are using their influence, infrastructure, and most of all their data, to add a whole new line of business altogether: business lending.
Lending is not Just for Banks Anymore
The line between retail and lending is starting to blur. In 2020, Goldman Sachs launched partnerships with both Amazon and Walmart to service small business loans for the merchants selling within the retailers' marketplaces, while eBay began a similar partnership with LendingPoint. Walmart has also teamed up with Ribbit Capital to create their own fintech startup — a move seemingly inspired by Alibaba's foothold in both the retail and financial services markets in Asia.
There is a precedent for these models. Kabbage and UPS teamed up in 2015, and Amazon launched Amazon Lending in 2011, ultimately lending more than $1 billion to small businesses in 2017 alone. And in December 2020, the FDIC made it easier for retailers to enter the lending game by allowing major companies like Facebook and Walmart to seek banking charters for the first time.
Expanding from a retail marketplace to a small business lender may seem like a leap, but several factors are influencing the trend.
Why Retailers are Entering the Small Business Lending Space
In short: there is money to be made. Alternative lending is projected to reach $330 billion in transaction value in 2021, and small business lending presents a major revenue opportunity for them. There are roughly 5.1 million small and medium-sized businesses in the U.S., growing at a rate of 4% annually. And traditional lenders are not providing enough loans.
According to the Federal Reserve's 2019 Small Business Credit Survey, 64% of SMBs needed capital, but more than two-thirds of those business owners had to dip into personal funds. Less than half of SMBs have obtained any funds from a bank in the last five years.
Alternative lenders like Square, PayPal and Kabbage as well as Google, Apple and Facebook are more than happy to fill in the gaps. And so are the major digital retailers with the data, relationships and capital to make it work. They are all responding to the close to one-third (and growing) of small business loan applicants who turn to online sources for funding.
For retailers, SMB lending represents a win-win. They add a revenue stream while boosting the growth potential of the merchants driving the profitability of their platform.
Digital Retailers' Competitive Advantage for Merchant Lending
So why do big retailers make great merchant lending partners?
Troves of data
Retailers like Amazon, Walmart and eBay enjoy an additional advantage that traditional banks can't easily achieve on their own: merchant data — and lots of it. While traditional lenders are limited to information gathered during the application process — information like profitability and credit history — retailers are privy to a much wider set of data on their merchants. They can access information around the strength of the supply chain, average inventory size, sales trends and customer segments. All of this data allows the retailer and its lending partners to make a more informed decision, with greater options compared to traditional banks (which are often accused of erring too conservatively).
All this translates into a win for the merchants as well — whereas traditional banks average a 58% approval rate for loans, alternative lenders come in significantly higher at 71%. 
No customer acquisition costs
The partnerships between big banks and retailers is a natural fit. By partnering with Amazon and Walmart, for example, big banks automatically gain access to merchants they couldn't acquire on their own without some heavy (and expensive) lifting. Dropping customer acquisition cost to nearly zero, the lender can tolerate higher risk.
One-stop shopping
And finally, we cannot discount the advantage of meeting customers where they are. Merchants are managing their business from the retail seller website. They are in the backend of sites like eBay and Amazon for hours every day. Retailers and their lending partners enjoy a distinct advantage over traditional banks by integrating the loan application, processing and management right into familiar workflows, as compared to pushing the merchant to a parallel system or in-person branch.
Traditional banks are understandably worried about the growing competition from fintech companies like Square and Stripe. By now, it's legend that Jamie Dimon, CEO of JPMorgan Chase, told analysts in January that it's companies like these, as well as Amazon, Google, PayPal, that should have the entire banking industry "scared sh–tless."
The big banks should take a page from the retail-banking partnerships that are springing up in order to maintain their competitive edge. There's no doubt more will do so, and smart retailers will be ready to embrace them in order to monetize their data by entering the lending game.
---
Jorge Sun is CEO and Co-founder of LendingFront. He started the company in 2015 after spending time at Capital One as Head of Small Business Credit. He previously was part of the founding team of OnDeck, where he served as Chief Credit Officer.