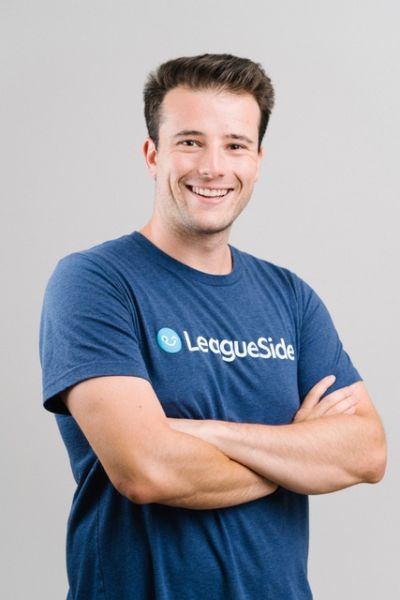 Amid the pandemic, local connections for retail brands have never been more important, as companies with brick-and-mortar storefronts look to foster loyalty and reignite sales following COVID-19's massive disruption. Sponsorship of local community groups, teams, charitable initiatives and organizations have long been a staple within many retailers' marketing toolboxes, and the connections forged through these initiatives will prove more valuable than ever in the coming months. However, given the current economic climate, these activities must also be held accountable for driving real business impact.
Local sponsorships today shouldn't be viewed as simple one-off, feel-good community investments. Done right, they have the potential to drive significant attributable revenue for retailers while also bolstering other cross-channel marketing efforts. Let's take a look at best practices for building memorable, trackable local sponsorships that can deliver strong short- and long-term ROI.
Combining Brand-Building with Immediate Sales Lifts
Sponsorships of local organizations, causes, teams and events have long been seen as brand-building efforts, and for good reason. When people in a community see a retailer's name and logo associated with the groups and events they care about, their brand awareness and favorability grow. (I, for one, will never forget Mike's Pizza, the sponsor of both my youth soccer and baseball team.) But particularly now, when every marketing dollar needs to be working hard for retailers, these sponsorships should be leveraged to do so much more. To make sure you're setting your sponsorships up for success in a measurable way, consider the following.
Factor in Driving Distance: Let's start with the basics. If you're sponsoring local teams and causes, be sure to identify opportunities within a short drive of your locations so families can attend before or after a game or event.
Include a CTA: Branding with local sponsorships, whether via signage or logos on jerseys (such as with youth sports) is important, but you should also go a step further. Be sure to complement your branding with messaging that has a call to action (CTA), such as entering a contest or raffle that allows you to directly track signups and registrations.
Plan Action Events: Take your CTAs even further by planning events that also benefit the organization that you are sponsoring. For example, retailers might want to consider hosting shopper days where team or organization members get a certain percentage off, with a certain portion of sales going back to the organization itself.
Measure Top and Bottom Funnel: Prior to launching your sponsorship, be sure to lock down a strategy for measuring success — both in terms of long-term branding and short-term business impact. On the branding front, you can gauge lift in metrics like brand awareness and consideration via surveys (for example, surveying parents of athletes in sponsored youth sports leagues). At the bottom of the funnel, initiatives like shopper days, fundraisers and contests are infinitely trackable, provided you plan in advance to disseminate and monitor coupon and code redemption at your stores and online. That said, keep in mind that sales will keep coming in after the season is over — so don't confine your notion of a campaign's success to just the season in which games are being played.
Give Every Sponsorship a Cross-Channel Megaphone
No matter how local your sponsorship is, every initiative can be amplified with smart cross-channel thinking. Be sure to use your other marketing channels to highlight the organizations that you are sponsoring. For example, if you're sponsoring youth sports, you might consider running Facebook ads that feature pictures of kids in that local community with your brand's logos on their jerseys. Call attention to your local sponsorships in-store as well. For example, you can show off the amazing impact your brand is having on its community by highlighting your local efforts with plaques and pictures on the walls of your stores.
Above all, go into your local sponsorships with a long-term mindset. Community members and families appreciate when a retailer consistently supports their community season after season, year after year. If you demonstrate that you're there for them over the long haul, you'll find they're there for your brand as well.
---
Evan Brandoff is the Co-Founder/CEO of LeagueSide, the nation's leading youth sports sponsorship platform.