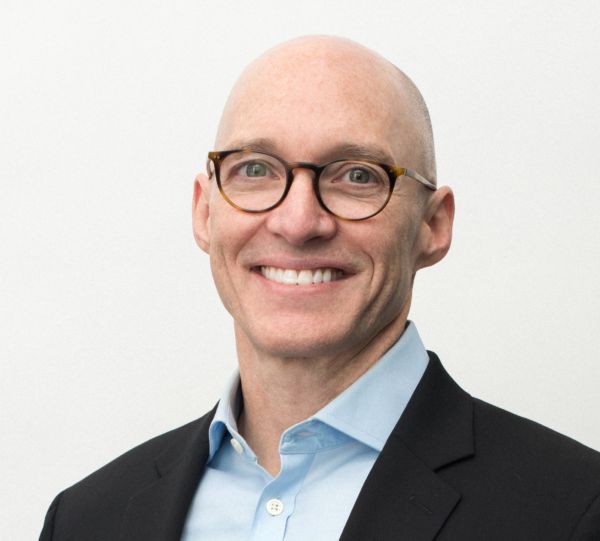 Subscription models are nothing new, but the disruption of this year has shone a light on many of these services, with their convenience catering to the rise of our at-home economy.
While the pandemic has clearly had a major impact on retail, hospitality and entertainment, subscription services have seen a significant rise in demand. Let's take a look at some of the reasons why they seem to resonate with today's at-home consumer.
Convenient Variety
One of the primary reasons consumers used to enjoy visiting main streets or a department store was the ability to browse and pick from a variety of brands and styles. This variety, and the convenience of having the diversity in one place, makes it easier to shop a range of retail categories in a single location. Retailers considering subscription services should make this variety and convenience a clear selling point. This works for personal-shopper-like services that recommend products like Stitch Fix, as well as replenishment services from grocers and large marketplaces like Amazon.
This variety offering can be applied successfully across multiple verticals. Think groceries, and in particular meal kits, which saw a huge spike during lockdown. Gousto delivered five million meals in June, a jump from 2.5 million in January 2020. Mindful Chef reported a 452% spike in new customers.
Think health and beauty, and the likes of Birchbox and Glossybox, which send consumers curated monthly collections of their favorite cosmetics as well as new product testers. While makeup may not be as in-demand as before, cleansing products have taken their place — especially those related to clean beauty.
At the other end of the scale, Porsche offers a subscription package, where members can drive any car as part of their subscription and change the car. So for summer you might choose a convertible, and change to an SUV for the winter.
Filling the Void
Think about all those things you used to do — every day, every week, every month — that you're now not able to do in the same way. Your daily cup of coffee, eating out, going for drinks, going to the movies. We find comfort in these kinds of regular activities, and many of us miss them. Certain subscriptions can go a little way toward filling these voids.
Mail subscription coffee services have seen a spike during lockdown, and Pret a Manger recently launched its 'YourPret Barista' subscription service: consumers pay $26 per month to get up to five coffees a day.
Meal kits once or twice a week are replacing eating out for many consumers, and subscription alternatives are available for bars as well as restaurants. Gin subscription service Craft Gin Club said it had signed up 30,000 new members to its monthly boxes, bringing its membership to 90,000.
Netflix subscriptions almost doubled during the first three months of 2020 compared to the previous year, and Disney+ has gained more than 60 million paid subscribers since its launch at the start of 2020.
Impulse Buying
One of the beauties of shopping in-store is the opportunity to find inspiration in random items that you weren't shopping for, didn't know you needed, or new products you weren't aware of. Subscription services like Stitch Fix, KiwiCo, FabFitFun and Birchbox fill this void each month when you can't (or don't want to) go to the store, by offering new products or samples as part of the membership.
Set and Forget
We have become a "set it and forget it" culture. If you doubt this, think about how many regularly occurring bills are linked to a credit card that is automatically paid each month. Still not sure? When's the last time you wrote a check to pay the bill for your car insurance, mobile phone or Netflix? Subscription services rely on these behavioral norms in order to grow.
Countering Doomsdayers
The panic buying surge may have eased off in recent months, but it wasn't so long ago that we don't remember the run on cleaning supplies and toiletries. And let's face it, it's hard to fit multiple bulk packs of toilet paper, if you can find them, in the back of your car alongside all the other groceries. Subscription services would allow consumers to stockpile over time without the stress of a single mass buy.
Again, grocery has seen a huge spike in demand here. In the UK, for instance, Abel and Cole, an organic grocery delivery service, saw demand increase by 25% in the first two months of lockdown. Field & Flower, which delivers meat and fish boxes nationwide, said subscriptions jumped by 1,665% in one week. We saw Heinz launch an online direct-to-consumer store for the first time. With the potential for further panic-buying if we return to lockdown at some point, expect to see these types of services boom once again.
Servicing
With more of us spending more time at home, we're more aware of, and reliant on, our homeware. As a consumer, subscription services can be applied to avoid having to pay out a large amount of capital if one thing breaks. If you're paying the monthly subscription, it's quickly replaced at no upfront cost to you. What we're really talking about here is how brands and retailers move forward with the concept of turning a product into a service that appeals to consumers. And the service is often centered on the notion of convenience and flexibility.
You can have a subscription with AO.com, for example, and pay a fee each month. You get your electrical products (e.g. washer or dryer), and part of that monthly subscription gets you a lifetime of services that helps you keep your products for longer.
Turning a commodity into a service — people will pay to have that convenience.
---
Chris Hogue is Head of Strategy and Product at LiveArea, running strategy and product at the global customer experience and commerce agency LiveArea. He has more than 20 years of experience identifying and defining trends, consumer pain points, white space opportunities and business models that are actionable and drive positive business outcomes.