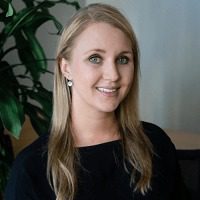 As we continue social distancing, people are looking to social media to stay connected. Usage has increased for most social platforms, which provide everything from news and entertainment to video and messaging with family and friends. It has become an outlet for us to stay somewhat social while still remaining physically apart. In fact, Quotient analytics identified a spike in impression inventory across paid media campaigns, confirming what we had hypothesized — more consumers have been actively using social media as a means of connection.
Knowing that more consumers are spending time connecting virtually presents a great opportunity for brands to rethink how and from what channels they are reaching these very engaged audiences. As consumers spend more time sharing and interacting with content that fills a current need (nightly meal prep, homeschooling, personal care), brands should evaluate what they are doing and where, and work to shift communications to be the helping hand that we all desire right now. And by becoming a valuable and trustworthy resource today, brands will reinforce their reputation for tomorrow, building a path to success long after the pandemic is over.
It's important to note that this doesn't mean that brands must halt existing social campaigns. Instead, they should be updated to ensure the content is helpful, compassionate and relevant to our current situation. Here are some ways to offer support and ensure your brand connects with consumers at this critical time:
1. Evolve Campaigns To Focus On What Matters Most Right Now
To help consumers continue to navigate sheltering-in-place, brands should re-optimize existing content to highlight newly relevant features, while ensuring that this information is being communicated in the channels where people are consuming them. Sometimes all it takes is a slight shift in the call-to-action of a social media ad, but it also could be a rethinking of focus for another now less-relevant marketing execution, like physical event support, to put more resource into communication channels like social media.
For example, long lines — both in and outside of grocery stores — have exacerbated the challenge of remaining socially distant. As consumers search for an alternative to crowded stores, they are embracing the concept of curbside pickup from their car or buying groceries from the comfort of their living room. And because of this, online ordering, including pickup and delivery options, has surged in recent weeks. Those retailers that have e-Commerce services should bring this messaging to the forefront of communications to help consumers find solutions that make it possible to shelter in place.
It's no surprise that weekly online spending increased up to 107% compared to the pre-COVID period, and this is unlikely to slow any time soon. Now is the time for brands to evolve and meet consumers where they are at.
2. Be The Source Of Information Consumers Want
In addition to toilet paper and canned goods, consumers are also searching for invaluable information right now, like tips for how to do a presentable home haircut or how to entertain kids while jumping on a conference call. Being the source of information consumers want is yet another opportunity for brands to engage on social media and provide insightful, and maybe even fun, out-of-the-box ideas that engage consumers.
Quotient's Social platform provides brands with search data to make informed decisions about where to get started. The platform saw notable increases in popularity around a number of topics over the past week, including "Staycation" (229%), "Hair Care" (56%), and "Cocktail" (14%). These are the types of conversations that brands can add value to — and assist their customers — either by sharing relevant content or by evolving the message of an existing social campaign.
For example, a brand offering a common household product like window cleaner could share tips on how to engage kids with washable markers to make window art and give their whole family a new, colorful view. Similarly, food and beverage brands can help customers use up their random assortment of ingredients — pasta, beans, canned vegetables — with new recipes. As more consumers learn to cook or become reacquainted with the process, they will come to appreciate the many ways they can produce great meals and turn it into a group experience while they are at it.
By providing useful tips and ideas today, brands have an opportunity to educate consumers in a considerate and authentic manner that will be truly appreciated and remembered in the long run.
3. Help People Connect In A Fun And Thoughtful Way
Through social media tools like Facebook Live, or those previously reserved for video conferencing at the office such as Skype and Zoom, brands should familiarize themselves with various apps for video communications. Video will not only help you connect with consumers, but also bring them closer together.
For example, beauty brands could engage influencers to host virtual gatherings to give hair coloring tips about covering up roots. Home décor brands could show how to style the perfect, professional home office video backdrop, knowing that a lot of consumers are working from tabletops or extra bedrooms. Bringing a community of consumers together gives them the chance to learn while also connecting with others to share their own tips.
Video offers brands a tool to build community and provide valuable resources. It creates more human interaction on screen when face-to-face opportunities are limited.
Don't Wait To Engage Your Audience
Now is not the time to go silent. This is the time to engage with consumers to both enhance their at-home experience and educate them about ways they can still shop while staying safe. Social media provides the perfect avenue for this communication. With great flexibility (allowing for text, audio and video) and tremendous reach, consumers are increasingly turning to social platforms to connect with others from a distance. By doing the same, and by evolving campaign plans to align with the current climate, brands can successfully show they care while reminding consumers that they are there when they need them.
---
Nikki Frazer-Reid is Vice President, Marketing at Quotient. In this role, she is responsible for marketing across the digital promotions, media and analytics company, to drive growth in the B2B and B2C sectors through demand generation, communications, product marketing and marketing operations. With a knack for creativity, strategy and passion for data, she has spent her whole career in the tech industry, previously holding executive roles at Triplebyte and Planview (via acquisition of Spigit).