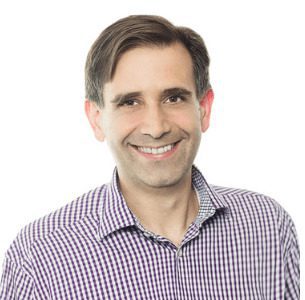 With the holiday shopping season starting even earlier this year, today's retailers must have a sound customer service strategy across all channels. And with social commerce sales expected to reach $23.3 billion by the end of the year, customer service on social media should be at the top of the priority list.
Social customer service will continue to be a key differentiator for brands. Luckily, many DTC brands have already found their footing on social media, and use Instagram as one of their main communication channels for both company news and customer service. But this attention needs to extend to all retailers, including traditional brands.
Just recently, Instagram announced updates to its Messenger API so that brands can integrate Instagram Messenger into their business workflows and create a more seamless customer experience. This is welcome news for brands that have historically needed to respond to customer DMs, stories and other posts directly within the Instagram app, so much so that one high-profile fashion brand had to purchase new phones for its agents to be able to keep up with their responses.
As the need for social customer service grows exponentially, here's how retailers can best use social media channels to enhance the overall customer experience during the holidays and beyond:
Adopt an omnichannel social presence. It's more important than ever this year to provide an effortless and seamless experience across communications channels. Disconnected systems and representatives create friction and frustration, driving away customers. The impact can be significant, with 90% of customers reporting frustration when they can't contact a company on the channel they prefer. Sticking to a single social platform simply won't cut it these days. To ensure that brands are reaching every segment of their customer base — at every touch point along the customer journey — it's wise to consider implementing technology that can integrate communication channels and display data in a single screen. In doing so, customers can switch channels without losing context, and don't need to repeat information or start their conversations over.
Dedicate ample time to social customer service. According to Kustomer data, customer service inquiries increased by almost 120% last year, with a particularly dramatic spike in activity on Instagram, email, voice and chat. In fact, Kustomer saw a 6X increase in activity on Instagram, the largest spike across all platforms. Notably, more than 150 million people message businesses through Instagram Direct every month, and two-thirds of global shoppers messaged a business on social last holiday season. Having enough time to handle the volume of customer service needs across all channels is key, especially considering the anticipated increase in queries related to shipping, returns, out of stock merchandise and other fulfillment questions linked to the pandemic and safety protocols.
Respond to everything. Today's customers want to be heard and expect immediate and personalized responses to their queries. Every post, review and check-in on social media needs acknowledgment, no matter how big or small the issue is perceived to be. Tools that allow retailers to see the customer journey in context, no matter the platform, can go a long way in helping brands deliver personalized service. Layering on automation for more manual or tedious tasks can also free up agents to focus on more pressing or nuanced customer needs.
With the growth of social communication and social commerce, it's critical that brands have a customer service strategy designed to engage with followers and resolve issues. The brands that do this most efficiently and effectively will be in a much better position to maximize holiday sales success.
---
Brad Birnbaum is CEO and Co-founder (with Jeremy Suriel) of Kustomer. He has spent more than 20 years as a C-level executive and a serial entrepreneur, building companies and solutions for customer service and support. Before founding Kustomer, Birnbaum co-founded Assistly which was acquired by Salesforce and rebranded as Desk.com. He began his career by founding eShare Communications while in college. As CTO and EVP of Product Development at eShare Technologies, he took part in revolutionizing community chat and launching the first chat tool used for customer support. eShare was later sold to Melita International where he continued his role as CTO for the larger entity which rebranded as eShare Communications. Birnbaum held executive roles at Divine Interventures, eAssist and Talisma, and led the community chat team at AOL and was CTO for Airtime.