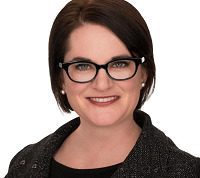 The last few months have signaled a turning point in digital marketing. Organizations across all industries have had to reconcile market changes, budget restrictions and mounting pressure to identify and engage with customers. They are tasked with communicating important information to drive business forward, all the while delivering highly personalized and seamless customer experiences.
As consumer spending begins to reflect the shifts in the economy, brands are looking for creative ways to boost effectiveness in communications. Digital marketing has taken center stage, reinforcing digital channels as the lowest-cost, highest-return avenue of customer engagement.
Let's take a look at what companies are doing to design their content and email strategies to more effectively get in front of customers and keep relationships moving forward, and how email specifically is helping brands understand their customers better.
Contextualize communications to meet the current and anticipated needs of the audience: Email continues to be a treasure trove of data. It allows marketers the flexibility to segment audiences and gauge which specific messages and campaigns are resonating with customers by looking at KPIs like deliverability rates, click-to-open rates and others. It also allows brands to red-flag campaigns that need more attention by spotting data trends. As email marketers look at how to encourage customers to open and engage via email communications, consider these tips stemming from a consumer survey SparkPost issued with SurveyMonkey:

58% of customers consistently open emails that include a deal or discount in the email subject line.
Personalized communication is highly successful, but up-and-coming tactics aren't moving the needle for brands: only 12% of consumers report they care to see their name or an emoji (7%) in email subject lines.
Invest in the customer experience beyond transaction: Oftentimes, retailers are highly focused on customer acquisition and driving transactions, but post-transaction, attention to the customer experience somewhat trails off. This, according to survey data, is a huge mistake. Consumers crave continued engagement and look for opportunities for education and to provide their perspectives. Smart retailers will closely examine their post-transaction communications strategies and create additional 'pit stops' for customers to share, provide feedback, or continue to transact.

Brands are generally failing customers who seek education on whatever product they just purchased: 60% of respondents use general online research to understand a product, compared to 27% using specific information/instructions/tutorials on a company's web site. What pales in comparison is the 19% of respondents that look to post-purchase email as a direct source for such information.
Email is a great tool for brands to use for re-engagement that then drives future revenue: 64% of consumers want information featuring special deals/discounts on future purchases, and they also like product recommendations to be shared via email as well.

23% need information on upcoming changes to products and services.
20% want follow-up with next-purchase suggestions.
What we can all learn from Amazon: You've seen the headlines – "Jeff Bezos's Net Worth Has Increased by $24 Billion During the Covid-19 Pandemic." For better or worse, Amazon's business has exploded in recent months due to a combination of shelter-in-place restrictions, widely expanded need for digital shopping and its ability to scale and deliver based on those needs. Amazon truly has become the case study for how to leverage communications to anticipate needs, and to make the customer experience seamless and hassle-free for any digital commerce retailer. The SparkPost/SurveyMonkey survey asked over 1,000 consumers an open-ended question to identify their favorite retail emailer, and unsurprisingly, the biggest retailers topped the list: Amazon, Target, Walmart, Best Buy, eBay, Wayfair, Macy's and Walgreens.
Amazon was noted by consumers for being very effective with:
Personalized recommendations
Important account information or updates about orders
Elite/special access to deals and discounts
Good pictures and graphics of products
Only relevant information
Compared to SparkPost's Amazon-specific data, it's easy to see how its approach works:
Amazon's read (open) rates average in the 35%-40% range. Most major retail brand read rates average in the mid to high teens. Even the better performers (e.g. eBay, Target, Etsy) average in the mid-twenties.
Amazon's inactivity ratio (percentage of email subscribers who haven't opened an Amazon email in more than 90 days) averages around 30%,  Most of even the better major retail  brand inactivity ratios are in the 40%-50% range.
While it's clear they have the resources to deploy and manage campaigns with significant time and energy, that doesn't mean smaller retailers will not succeed without Amazon-level time and money. Having a laser focus on optimizing email and deliverability analytics to uncover opportunities, and leveraging email technology solutions to aid in creative, content and audience optimization, will be a big step in Amazon's direction. Often, smaller retailers are at an advantage with their ability to pivot strategies quickly when campaigns are underperforming. Deploying a technology solution that is powerful and flexible is key for retailers across the board.
This challenging season for marketers has a silver lining: there's a push to step back and re-examine strategies to determine what works, and what doesn't. Creativity, authenticity and customer-first communications are proven to be highly effective for driving engagement, transactions and loyalty forward, reaping both short- and long-term dividends for brands.
---
April Mullen is currently the Director of Strategic Insights at SparkPost. She has over 13 years working in email for brands, agencies and in martech. Outside of SparkPost, Mullen has been an Adjunct Professor of Digital Marketing at the University of Missouri-St. Louis since 2013. In June 2016, Mullen co-founded Women of Email, an organization with over 4,000 members on six continents that is aimed at driving positive change for women in the email marketing niche. Follow April on Twitter @aprildmullen