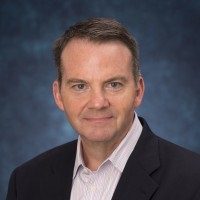 Retail customers have always been demanding. For starters, they have long insisted on speed, convenience, variety and personalization. And that's just a subset of the attributes they expect to find surrounding and permeating the purchasing experience. More challenges await as retailers grapple with consumer requirements for the item or service itself.
In other words, rapidly evolving customer demands span the How and the What in retail.
Even in normal times — normal perhaps best defined as relatively low levels of entropy and uncertainty — the sheer complexity of modern omnichannel retailing makes delivering an exceptional customer experience difficult. Now add a pandemic to the mix. 
COVID-19 simultaneously accelerated some retailing trends already underway and completely disrupted some business practices. For example, COVID-19 provided cover for companies experimenting with methods for reducing inventory, store footprints and markdown rates. Other organizations accelerated plans to modernize consumer personas and loyalty research, daring to contemplate a world where not every trend is worth chasing and where lower sales yield less inventory and better margins.
Here are some key insights we've recently gleaned from helping customers use technology to build resilient supply chains:
Entrepreneurialism Rewarded. Not that we needed more proof that faster horses aren't the answer to competing with the automobile, but companies that struggled in 2020 too often applied the same old playbook to new problems. Successful retailers threw out the old playbook and rekindled the startup spirit.
At the risk of sounding sentimental, we admit we never grow tired of watching the indomitable retail spirit. It's a pleasure to collaborate with companies that are always ready to pivot, persevere and break on through to the other side…where new challenges await.
The Store Redefined. With apologies to Dr. Seuss, when is a store not a store? When it's oh so much more! Traditionally, the brick-and-mortar store delivered a fairly static and conventional experience to the customer. Now the store is viewed as a flexible asset, capable of fulfilling a variety of needs:
Distribution center supplying inventory to other locations
Ecommerce fulfillment
Amazon return hub
Curbside pickup
Private bubble/pod shopping location
Safe venue offering contactless shopping
Retooled for more buying, less shopping
Emphasis on health and safety, contactless shopping
Planning is Nonsense. Retailers with muscular supply chains and reliable communications across the extended enterprise are "sensing" at the store level rather than planning. There's simply too much market noise to plan stores. In practice, this means delaying PO decisions. The most resilient organizations can make what we traditionally think of as late changes, but doing so requires near-constant collaboration. Pre-COVID-19, many retailers already had a toe in this water, but COVID-19 shoved them into the deep end.
Messaging Matters. Savvy retailers are establishing — or re-establishing — an emotional bond with customers by demonstrating genuine empathy. Periods of rapid change are unsettling, especially when personal safety is at risk in new and frightening ways. But crises offer companies a chance to demonstrate authenticity and upgrade the customer experience simply by showing they care. It's easier to simply keep pumping out the same old dry promotional messages, but you risk coming across as tone deaf.
Churchill said Never waste a good crisis. The best retail organizations we work with are determining what these trends mean in the very short-term, and how they could become a better way of doing business for years to come.
---
Jim Brown is VP, Business Consulting for Logility. He brings more than 30 years of business consulting and sales experience. Brown's diverse experience working directly with leading companies around the world to help them transform their retail and supply chain operations helps him bring a unique perspective on supply chain best practices and supporting technology. Prior to Logility, Brown held positions with JDA Software, Columbus Consulting and Nice Systems.