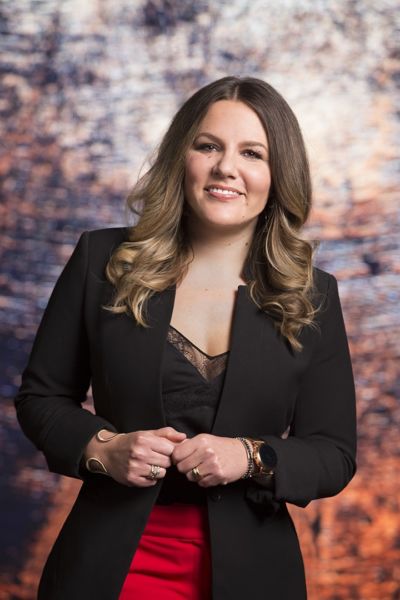 Today, when customers walk into a store, they feel many emotions. They might feel confused or even scared — the exact opposite of the brand associations most companies strive to create. The way customers behave in the store is also different than it was months ago. Rather than browsing and enjoying the discovery of new items, they probably just want to get what they need and get out as fast as possible.
This new challenge is top of mind for our AVIXA Market Trends Advisory Board and other professionals who do AV integration work in the retail space. The need to adapt the design of retail spaces is a difficulty that AV technology installations can help overcome. While no one knows exactly what the future will bring, and this can often feel like an impossible situation, the AV community believes that its technologies will be a critical component on the path forward.
First, retailers and AV designers must understand their customers' emotional state. This time last year, in-store messaging may have been making appeals to people's need for love, acceptance and identity, but in this new reality, people are just needing to feel safe. While in a retail environment, where people used to feel curious or excited, they now feel cautious or impatient.
So how do we reclaim what has been lost? By identifying the emotional architecture of a space — in other words, the journey through the physical space, from parking lot to checkout, and what a customer is feeling at each point. Then, identify where AV technology, such as digital signage and wayfinding, is needed to communicate messages that invoke more positive emotions.
A recent Ipsos study shows customers are rewarding Whole Foods, Costco and Trader Joe's with loyalty for having the best COVID-19 responses. The study also found that 62% of shoppers would stop shopping at a store they perceived as not taking health and safety seriously.
As all retailers are well aware, safety protocols and practices, and how you communicate those to the customer, are the most critical update that needs to be made in the customer journey. Retailers that invest in some of the new sanitation technology available — such as UV disinfecting pods, electrostatic sprayers and sanitized entry gates — should inform customers of their efforts to put them at ease upon entering the store.
Whatever efforts the retailer is making to clean the store or change procedures should be clearly and simply communicated in digital signage. If the number of people allowed into the store is limited, which creates a line out front, this is a good place to have a display to explain safety protocols and let customers know what to expect once they get inside.
Digital signage and displays are an excellent option for conveying this information, and can be easily updated as processes and policies evolve through different stages of the pandemic. Something as simple as lighting (green lights for clean, red for not clean) can help to indicate what areas have recently be cleaned, or even direct in-store traffic to maintain social distance.
Lighting and digital signage can also help with wayfinding as customers find their way through the space. Flexibility in traffic patterns is a critical capability as rules and regulations change almost daily. Using digital projection, lighting and digital signage to communicate to customers where to walk, stand or congregate allows retailers to make traffic pattern changes quickly, while also conveying a more high-end look and feel inside the space.
Getting the customer through the store without touching anything will go a long way toward helping them feel comfortable. Utilizing smartphone applications is an ideal solution to this issue because most customers will feel safe touching their own device. Apps are already used for making payments but they can also be used to help customers locate an item on a shelf quickly, so they don't have to wander around the store in search of what they came in for. Apps can also offer a tech upgrade to the curbside pickup experience. Customers can use the app to alert the store that they have arrived, and the merchandise can be brought out and loaded into their car.
No one wants to touch screens anymore, but that does not mean that existing screen-based digital experiences must be discarded. Existing touchscreens can be retrofitted with infrared (IR) frames that read gestures and communicate the commands back to the touchscreen experience that was already designed. This allows the customer to use a touchscreen kiosk without actually touching it. A leap motion sensor (which costs less than $100) can also be programmed to convert a touchscreen to a gesture-activated experience.
Voice command and control is also a solid option for removing touch from the customer experience. Consumers have already been trained to use such solutions in their homes with products that use Alexa or Siri.
Making technology upgrades that help customers feel safe will ensure customer loyalty. Today, a retail environment that conveys feelings of safety could win new lifetime customers.
---
Joé Lloyd specializes in communications and is a practitioner of content marketing in the B2B space. With more than 15 years working in technology, her career has spanned both client services and marketing with a strong focus in the retail world. As the Senior Director of Communications for AVIXA, she leads the Audiovisual and Integrated Experience Association's communications efforts by supporting brand positioning, market intelligence and content development.