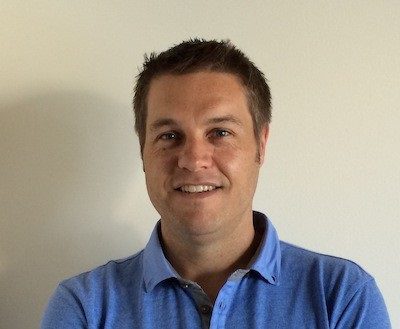 If you remove the airplanes from the equation, airports have many of the same features as large commercial retail spaces: retailers, restaurants, vendor kiosks, people sharing confined spaces and visitors all trying to find the places and things they are looking for. As the ongoing COVID-19 pandemic affects all aspects of business, it's important to show customers how you are prioritizing their safety and airports have done just that.
According to TSA data from the July 4th holiday weekend, there were more than 743,000 daily air travelers, the most since peak stay-at-home orders started over three months ago. This growing confidence in airline travel is at least in part due to the strict safety precautions airports have put in place. As stores increasingly welcome shoppers back, retailers can look to the tough lessons that airports have fine-tuned about customer safety and convenience during the pandemic.
While airports and retailers aren't exactly the same in terms of business operations, a similar pain point exists in terms of how to best utilize a shopper's time. For an airport, it's getting customers to their destination as quickly as possible, and for retailers, it's about ensuring customers find items that they need as quickly as possible. Wayfinding technology helps customers find their way around a space, and now this also means helping individuals to easily access sanitation stations.
Indoor mapping and location technologies provide comprehensive information to customers through their own mobile devices. Airports have found that people can drastically reduce their interactions with others through the guidance of real-time wayfinding and contextual, location-based search. They can easily take routes that are less congested. Furthermore, they can obtain product information and availability right in the palm of their hands — even before they enter the store, if they so choose. A survey found that 75% of shoppers admitted to using their mobile device while shopping in store.
Retailers can leverage this behavior to better serve customers during the pandemic. By adding a service that can seamlessly fit into a visitor's regular routine, retailers can mitigate overcrowding and provide their customers with some peace of mind.
For many travelers, mobile apps and web sites make up nearly the entirety of their interactions with an airline during a day of travel, outside of the flight. Savvy passengers now reflexively check in on mobile, and many use their phones to purchase upgrades, check flight status and navigate the airport as well. Retailers that prioritize mobile information sharing can set themselves apart. The data that you gather from this mobile experience can also supply analytics that can be used to make improvements to store layouts, product displays and more.
A survey found that more than 60% of consumers use smartphones when shopping in brick-and-mortar stores, and 96% of shoppers have left stores empty-handed because they couldn't find what they needed. By meeting shoppers where they are, retailers can provide an experience where customers can get what they need quickly and easily, just as airports have been able to deliver through mobile ordering and contactless payments.
Innovative IoT technology used with wayfinding and indoor mapping platforms allows retailers to provide the latest information and keep customers compliant with social distancing requirements. Airports have prioritized this technology through the pandemic as a way to alleviate safety concerns. Retailers can show shoppers that safety is the number one priority as well, with new methods to improve communication and confidence in the physical shopping experience.
---
Campbell Kennedy is Co-Founder and General Manager of LocusLabs, which was acquired by Acuity Brands in November 2019. LocusLabs transforms built spaces into digitally navigable environments that can be maintained and updated in a simple WYSIWYG platform. Campbell has years of experience in engineering and product management, leading efforts in vehicle-mounted image capture products (e.g. Google Streetview), rapid 3D modeling of buildings and Google's self-driving car.