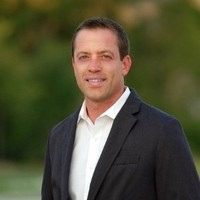 The U.S. market for payment systems is complex. We have over 21 million businesses, and every one of them needs some form of a payment processing solution. They rely on more than 10,000 financial institutions to make that happen. All told, it amounts to an $18 trillion economy.
So, yes. Payment processing is complex.
However, payment technology is perhaps the best it's ever been. FinTech companies and customer expectations are shaping the future of payment processing. Here's what you can expect in 2020.
Better Payment Security
Credit card fraud is on the decline. Just three years ago, in 2017, fraud amounted to $8.1 billion in damages. The following year, in 2018, that number dropped to $6.4 billion.
But that doesn't mean security is no longer a concern. And technology is one way to heighten security, both for FinTech companies and consumers.
For example, biometric identity verification is becoming more commonplace. It's predicted that by 2022, 1.37 trillion biometrically secured transactions will take place annually via mobile devices.
Said another way (and in more general terms), the kinds of authentication we consider to be reliable are changing. Passwords aren't enough anymore. Now we're turning to fingerprints, iris scans and even vein mapping.
Mobile Payments On The Rise
Already, 29% of American consumers would be content to pay with their smartphones all the time.
Think about that. That's nearly one in three people who would be happy to use an app or contactless payment method instead of cash or a credit card for all their payments. Our level of comfort with payment apps has changed considerably over the last few years.
For savvy business owners, the implication is all too clear. You need to facilitate mobile payments if you haven't already. We're likely not far from the day when mobile payments will be the preferred method for the majority of consumers. Once we hit that tipping point, merchants who are behind the times will pay in the form of lost business.
Don't let that be you.
mPOS Systems Simplifying Sales
Wireless credit card machines are nothing new. They've been around for a while. But it's worth remembering the level of impact they had on the industry. They were one of the technological shifts that changed the very nature of card transactions.
Said another way, the ease with which merchants can accept credit card payments is a lot of why so many people carry cards instead of cash.
Now we have completely mobile point-of-sale (mPOS) systems that aren't tied to a brick-and-mortar location at all. The convenience and simplicity of contactless payments extend even further.
They're flexible and modern. And they provide businesses with the ability to accept payments at any place and at any time.
Cryptocurrencies Are Becoming More Popular
Bitcoin is the most commonly known cryptocurrency, but there are currently more than 1,600 different blockchain networks in existence. It's possible that retailers will begin accepting cryptocurrencies. If that happens, it will definitely change payment processing.
What makes cryptocurrency appealing?
Cryptocurrencies are considered one of the most secure payment methods. They're also virtually untraceable, which is why they are becoming more popular with consumers everywhere.
We don't yet know exactly how or when cryptocurrencies will begin to change how POS systems operate, but it's wise to start keeping an eye on them now.
Final Thoughts
Payment processing systems are advancing as quickly as any other technology.
Based on current trends, consumers are looking for convenience, simplicity and security. Any provider that offers the best combination of these three is guaranteed to lead the market in payment processing systems of the future.
Scott Paape is SVP of Sales & Operations at Talus Pay. Never losing sight of the customer has always been front and center leading back to his early days putting himself through college as a charter boat captain on Lake Michigan. The fish may not always bite but his clients were guaranteed a trip full of memories! With a corporate career that began as a third shift supervisor in manufacturing for Frito Lay all the way to broad "Total Company" HQ roles, Paape has a great appreciation for what it takes to Influence others and keep a company healthy.