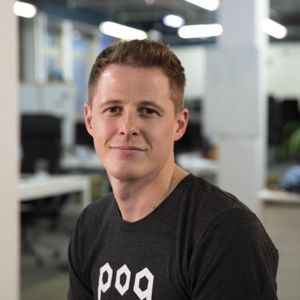 Apps are now a key driver of customer loyalty, and from all indicators, apps will continue to be the "glue" that binds customers to their favorite brands in 2020. Looking at data from our own platform spanning the weekend from Black Friday through Cyber Monday, it's clear there is an upward trajectory of shopping app usage.
The numbers tell the story: like-for-like app traffic grew by 240% on Black Friday 2019 (compared to 2018). Shoppers spent a mind-boggling number of hours shopping in apps: a total of 387,336 hours on Black Friday, a 105% increase from 2018. While we looked at 48 different apps, ranging from furniture retailers and global fashion brands to beauty retailers, we found that despite the type of retailer, shopper behavior was very similar:
Shoppers spent more time in apps than on the mobile web (3.7X) and desktop (2.1X) from Black Friday to Cyber Monday;
More time was spent in app per shopper than on desktop (2.1X more time) and mobile web (3.7X more time) across the weekend from Black Friday to Cyber Monday; and
There was more engagement with apps in the run-up to Black Friday, with a higher percentage of app shoppers using the wish list functionality in the days leading up to Black Friday.
For brands — both large and small — the investment in a shopping app is well worth the time and investment in 2020 for one key reason: more engaging shopping experiences drive consumers to spend more time on apps, interact with brands further and discover more products. The optimized app shopping experience brings customers back, on average, 4X more often than mobile and desktop (according to our platform data). As a result, more shoppers who abandon their cart are more likely to return to add more items to the cart and/or complete their purchase. This increased engagement indicates the deep connection between apps and customer loyalty
The increase in time spent in apps also indicates elevated brand affinity and awareness. Customers who return to and purchase from apps also trust the brands they do business with because they have a sense of security in knowing the transaction will be seamless and gratifying. These app shoppers will show brand affinity on public forums — including the app stores — as well as assist in the increase of brand awareness through word of mouth, driving more traffic to the brand.
Besides ease of use, convenience and the promise of a seamless browsing and purchase experience, there are four specific loyalty-friendly features that brands should build into their apps to keep customers coming back again and again:
1. Loyalty Programs
An app can provide full support for loyalty programs, with an easy log-in process, plus providing tier status and a digital loyalty card for in-store use. With an in-app loyalty account feature, retailers will not only cultivate customer loyalty but also effectively bridge the gap between mobile device and store, synching shopper loyalty information with the retailer's web site. It also diminishes the need for an actual card (which can be easily forgotten or misplaced) and assures both the retailer and customer that the loyalty program information is always just a couple of clicks away.
2. Offers, Coupons and Vouchers
Brands can use offers and discounts to show customers they are appreciated and that the retailer is incentivized to serve them. In turn, shoppers will feel valued and motivated to remain a loyal customer. Retailers also can send their highly valued customers (or VIPs) personalized vouchers that say "thank you" or to acknowledge membership anniversaries and more, to be used within the app. Consequently, customers who bring in the vast majority of revenue are enticed to maintain the relationship and continue shopping.
3. Experiential Perks
Retailers can drive strong emotional loyalty by providing programs characterized by what are known as experiential perks. Some examples include birthday discounts, early product or sale access, invitations to exclusive events, concierge services and more. Perks centered around personalized experiences will not only make customers feel appreciated but will give retailers a strong competitive advantage.
4. Push Notifications
With an app, retailers can send effective and targeted push messaging to their loyal customers with unique discounts, and relevant and instantly accessible content. Push notifications can be used to communicate and re-engage with customers in a highly personalized way, through the delivery of real-time notifications about restocked or shipped products — making notifications a communication channel that is far more effective than email.
Conclusion
Building and sustaining customer relationships takes time and effort, especially on the retailer's part. Delivering a hassle-free, seamless, quick, engaging and personalized shopping experience are all factors that contribute to creating loyal and returning customers. Apps are primed to give retail customers the ideal user experience — making it one of the best options for improving loyalty and one of the best investments brands can make in 2020.
---
Mike Hann is Co-founder and President of Poq, a SaaS-based app commerce platform that empowers retailers and brands to create native apps. Hann has spent 10 years in e-Commerce, having built an e-Commerce startup within Xerox, taking it from conception to break even within the first year. He then consulted retailers on growing sales online at SaaS provider ChannelAdvisor before taking Poq to market, enabling leading brands to grow their app commerce channel. Hann has been instrumental in leading the company's expansion in North America and was recently named to Forbes 30 under 30 in the Retail and Ecommerce 2019 list. Poq customers include the Cotton On Group, Belk and PrettyLittleThing. Poq has raised approximately $20 million since its 2011 beginnings, including a $9.5 million Series B in 2018 with investors such as Revolt Ventures.