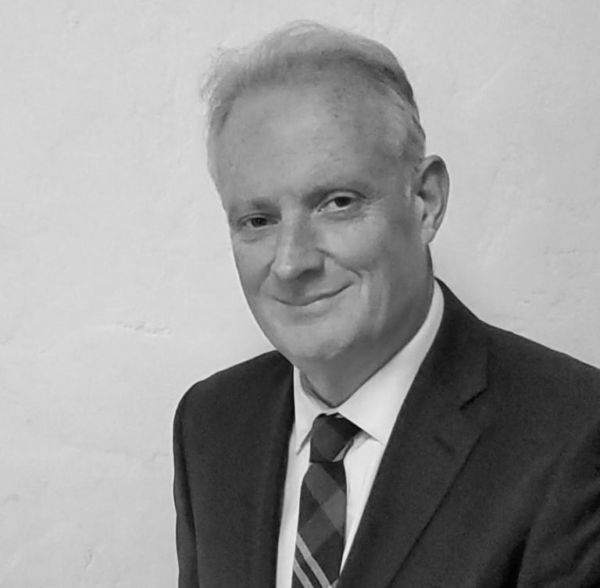 With millions of consumers trapped at home — and spending on little outside of essential goods — during the COVID-19 pandemic, many retailers have discovered the benefits of engaging with these consumers via recurring revenue models such as monthly subscriptions.
Innovative and proactive companies with the right products have been able to make the best of a bad situation, but many of those same companies might struggle to maintain their good fortune. Few will have developed the lead-to-revenue architecture that will enable steady, long-term growth. Companies that develop recurring revenue models without a long-term plan may find themselves facing a turning point, where performance begins to deteriorate due to a lack of organizational maturity, increasing complexity and rising costs.
Through the years I have recognized that there are five stages of recurring revenue growth. Knowing where you are along the five stages is essential to helping you develop a strategic plan to enable continued growth.
Stage 1: Exploration
Companies early in their recurring revenue journey often approach the launch of this business model the same way they would a new product introduction, geographic expansion or other strategic initiative. They have a relatively simple business model and manage it with the existing processes, people and technology. The business experiences modest growth, which can increase over time as the business defines the offer, experiments with discrete market segments, tests pricing/packaging and solidifies the business case.
Stage 2: Hard Launch
In the second stage, the recurring revenue offer is launched in earnest. Sales and marketing efforts are aligned to drive interest and adoption. Growth occurs, sometimes rapidly, which drives support for the new model across business stakeholders.
Stage 3: Expanding — The Turning Point
As the recurring revenue offering grows, so too does its complexity. Businesses must support multi-layer billing calculations during quoting and enable contract alterations such as upgrades, add-ons and swaps. The existing processes and tools across sales, operations and finance often cannot support these new needs and the model becomes both inefficient and costly — negatively impacting revenue opportunities. What previously worked to drive business becomes a hindrance.
As with any inflection point, at this stage the business can go either way: performance can decline as the business continues to use a legacy system to attempt to address issues such as revenue leakage, billing inaccuracies and mushrooming headcount in isolation; or, the organization can develop and deploy a comprehensive and complete lead-to-revenue architecture that is designed to create an effective recurring revenue lifecycle.
Implementing a Continuous Customer approach at this stage will enable the business to grow through the creation of a six-step cycle: package, engage, serve, monetize, optimize and repeat. Businesses can generate steady and healthy growth using this approach, and avoid the pitfalls that often come at this stage of the recurring revenue journey.
Stage 4: Optimizing
For businesses following the Continuous Customer approach, stage four is marked by increased business productivity and revenue growth. This comes from efficiencies derived by uniting the front and back offices to provide a streamlined customer experience. Issues experienced in stage three, such as revenue leakage, billing inaccuracies and mushrooming headcount, are addressed through foundational changes to the way the organization is structured and works together. In my experience, if this step is not done correctly, you will see revenues take a steep decline while costs and issues increase dramatically.
Stage 5: Maturity
After the optimization period, the recurring revenue business will reach a state of maturity. If the business continues to invest in operational architecture that supports the recurring model, it is likely to experience modest, long-tail growth and a longer life. That said, an improperly architected and sub-optimized business not only erodes the recurring revenue line, but also begins to starve other areas of the business such as innovation and R&D — underscoring the need for constant evaluation and monitoring of the recurring revenue business.
Where To Now?
Companies increasing their recurring revenues during the pandemic will want to take a good hard look at how to sustain and grow these revenues. It's hard to stop and take a critical look at something that might be the only saving grace in your business operations. But you must.
To sustain these recurring revenues, you must know where you are and build a roadmap to get to long-term healthy growth with the right architecture. In my 25-plus years of experience, with the last 10 focused specifically on recurring revenues, I know the difficulty of this process — but I also know that this five-stage scenario can provide the blueprint you need to succeed.
---
Steve Terry is EVP, Advisory Services at Navint Partners. He has more than 25 years of consulting experience and has dedicated the past decade addressing the opportunities and challenges of growth with recurring revenue models. He leads a team equipped with an unrivaled playbook of methods, reference designs and best practices based on delivery experience across SaaS, hi-tech, digital media, consumer goods and IoT. Terry previously founded Integrity Project Partners to advise executives who direct and implement change, and has held consulting roles at Accenture, Unisys, Sigma Consulting, Nextera and US Interactive. He has a BA in Economics from Trinity College, an MA in Economics from University of Cambridge, and an MPP from USC. Follow him on Twitter @sterrytelling