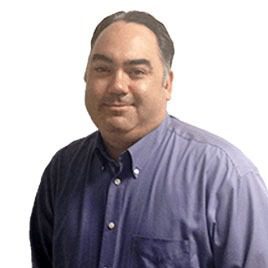 A lot can change in 10 years. In 2004, I had just left a position covering retail for one that focused on the pharmaceutical industry. Much of the retail news of the time centered around two things: The promise of RFID and the looming deadlines for compliance with the Sarbanes-Oxley (SOX) Act of 2002. The buzzword of the time was multichannel.
Now, having joined Retail TouchPoints in August, I am back in the retail fold and amazed at how different the landscape is. Yes, RFID is still a promising technology, but the SOX deadlines have passed and, hopefully, been met. Multichannel has given way to omnichannel, and the focus now seems to be where it should have been all along — with the customer. Initiatives such as buy online, pickup in store were limited in 2004. These options are now becoming the norm.
Shoppers have more options of where to make a purchase, how to receive a purchase and what method to use to pay for it. These options didn't exist 10 years ago and are a direct result of smartphone adoption in the U.S. This also means that the ways retailers can interact with potential customers in 2014 is far beyond anything they could have done in 2004, when smartphone usage was in its infancy and you still saw people using Palm Pilots.
There are now 163.9 million smartphone users in the U.S. 2014, according to a report from eMarketer. These users can search for the best deals and have access to user reviews while shopping in store. They can use their devices to pay, or they can even skip the store altogether and simply order what they want on the fly. The hardware is just one piece, though, and none of this would be possible without app developers.
I recently had a chance to meet with Chris Fagan, Co-Founder and CEO of Key Ring, a smartphone app recently named best mobile app for e-Commerce/retail in Digiday's Mobi awards. Key Ring stores loyalty cards, creates sharable shopping lists, provides information on weekly specials and offers coupons or reminders on deals. It boasts 11 million users acquired through a process Fagan described as organic, which means minimal marketing is involved. It also is a tool that uses several technologies to provide benefit to both customers and retailers. Beacons using Bluetooth in a phone, for example, alert shoppers about the best deals as soon as they walk through the door.
Key Ring's success illustrates how important mobility has become to both shoppers and retailers.
Technology moves fast. In 2004 I was excited by my recent iPod purchase and amazed at how much music I could fit onto its 15GB hard drive. Now, I can stream just about anything that comes to mind without taking up hard drive space. I can store more photos than I'll ever know what to do with, and it has never been easier to catch up with friends through social media or even simply texting them. All this is done on a device that easily fits into my pocket. It's the stuff of Star Trek, but will most likely seem antiquated when I look back in 2024.