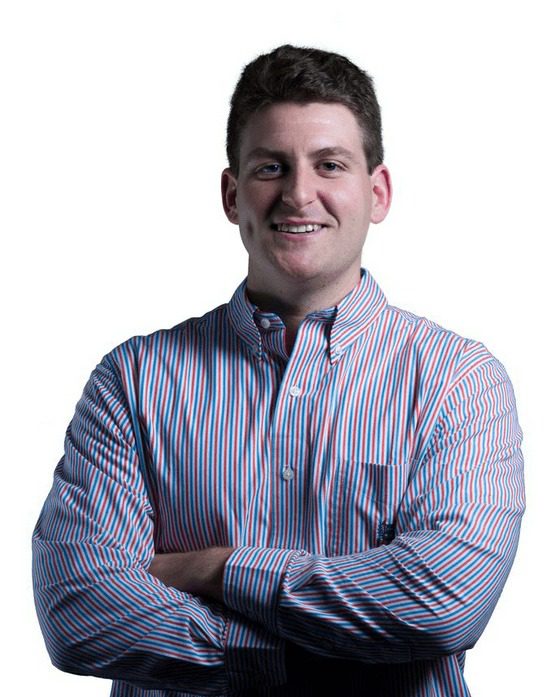 When Walmart partnered with Google Home in August, it added competition to a voice-activated shopping market that Amazon and its Alexa service had largely dominated. While it was only a matter of time before another major retailer entered the voice-shopping mix, The Home Depot was one of the last companies I expected to make this jump so soon. Yet the retailer's larger-than-expected e-Commerce presence, which drives shoppers to pick up an astounding 43% of their online transactions in a store, shows that the technology may be the right fit for the brand after all.
On the surface, The Home Depot wouldn't seem like a spot where voice activation is necessary. The retailer has been one of the few major traditional merchants to experience continued growth in recent years, reporting its highest revenue ever in Q2 2017. Comparable store sales growth (6.3%) blew past expectations (4.9%), while earnings per share ($2.25) also beat initial estimates ($2.22). That all adds up to a brand that has been doing quite well without needing to integrate the newest, flashiest (and often overhyped) technologies.
Home Depot's brand positioning also stacks up well against potential competitors or disruptors; as long as the housing market remains stable, shoppers will continue to enter its stores in droves for their home improvement needs.
But part of the retailer's success is its embrace of digital. Despite the notion that The Home Depot sells goods that people need to see and touch before they buy, the retailer ranks 11th in e-Commerce sales in 2017, according to NRF data. Home Depot reported that its online business represented 6.4% of sales and grew approximately 23% in the quarter, with CEO Craig Menear using the phrase "interconnected retail" in the earnings call to describe the company's approach going forward. The Home Depot's strategy clearly indicates a desire to blend various legs of the shopper journey into one, with e-Commerce playing a massive role.
Could Voice Add Sales Opportunities To BOPIS?
Ironically, one reason Home Depot may be interested in voice technology is its very success in drawing customers into its stores. As many as 43% of the retailer's online transactions are picked up in a store, according to CFO Carol Tome. Voice activation appears to be a great way to tinker with the online ordering process, and perhaps even offer special deals to shoppers before heading to the store.
The voice technology would make "on-the-go" shopping a reality for shoppers that are already in their cars. Particularly with DIY customers doing home improvement projects, the ability to ask in-transit shoppers, "Would you like to add an extra box of nails to your order?" would be a big customer service win. Anything that eliminates yet one more trip to the store for a forgotten tool or material would earn the gratitude of these shoppers. Additionally, the retailer can develop more sophisticated AI for customer service and engagement purposes to improve its online chatbots.
Voice Device Adoption Jumps 130%, Presenting Massive Opportunity
People may still be skeptical about the effectiveness of voice shopping — I don't have a device myself to make purchases from, so I haven't had the chance to try it yet — but data indicates that shoppers on the whole are gravitating toward the technology. More than 35 million Americans will use a voice-activated assistant device at least once a month in 2017, a nearly 130% jump from last year, according to eMarketer. The Home Depot has clearly identified this growth as an opportunity, and it isn't sitting around waiting for other retailers to make the technology relevant for potential shoppers.
Google actually is likely to benefit more from this partnership than The Home Depot, as it has with its Walmart partnership. The Google Express e-Commerce marketplace has largely been a disappointment for the online giant, and the Home Depot brand could add some much-needed cachet to the platform. The eMarketer report shows that 70.6% of voice-enabled speaker users will use Amazon Echo by the end of 2017, well ahead of Google Home's 23.8% market share. Google recently scrapped a $10 monthly membership fee for the service in a bid to close that gap.
In the wake of the Home Depot-Google partnership, Luke Starbuck, VP of Marketing at Linc, foresees a major holiday push for voice activation technology:
"This latest move indicates that there will be an ongoing battle for market control between Amazon Alexa and Google Home, especially as we head into the 2017 holiday sales season," Starbuck said in a statement provided to Retail TouchPoints. "One of the major catalysts for this growing emphasis on voice assistants is brands recognizing the importance of creating a customer-centric purchase and service journey, and that building stronger relationships and leads to future purchases. By giving customers more ways to order and track shipments (via voice, chatbots, etc.), shoppers will be more willing to buy again following a fluid and streamlined buying process."