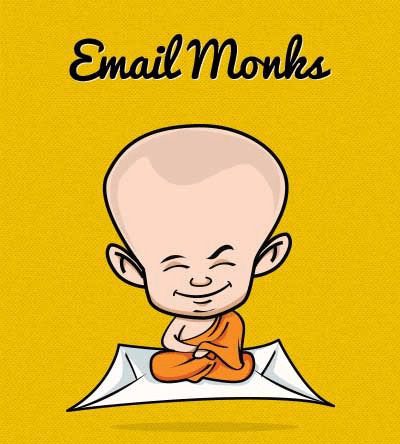 While it is the fall season for the common man, winter preparations have begun in full swing for marketers, who are all set to woo a huge number of customers during the holiday season. This holiday season, e-Commerce is expected to rise by 15.8%. It is likely that US retail e-Commerce sales will surge to 16.6%, catapulted by mobile commerce and the neck to neck competition between large retail shops and online marketplaces.
The entire year becomes successful if the holiday sales season goes well, and therefore, for many marketers the holiday shopping season is like a "Do or Die" situation. And if you are an email marketer, NOW is the right time to start planning your holiday emails.
Here are some practical tips to aid your Holiday Email Marketing strategy and draw higher conversions.
1. Plan Early
Start off with strategizing your holiday email marketing right away. Execute your campaigns through calendars for planning, creative, and deployment. Review the data and conversion rates and be receptive to changes in the email strategy. Do not procrastinate when it comes to creating your holiday emails. Whether it is your editorial/content calendar, segmentation strategy, themes and/or promotions, plan it all well in advance. For marketers who are looking forward to switching their ESP, it is prudent to make the decision now so that the ramp-up process and IP warming can get enough time.
2. Shoot Targeted Emails
Recognize key segments like the ones listed below.
Big spenders

Recent spenders

Repeat purchasers

VIP customers

'Wishlisters'
Based on this data, draft relevant content and send out targeted emails. It is important to note that segmentation and personalization are not synonyms. You must create personalized emails for each segment for your email marketing to be more effective.
3. Study Your Cadence
Keep track of your email unsubscribes and spam complaints. Also, you should keep a close eye on metrics like open rate, close rate and bounce rate. Sending one email less would not damage your business as much as sending an unnecessary, irrelevant email would. Abide by your marketing plan rather than sending emails as a reaction to your competitors' strategy.
4. Integrate Social Media In Email Marketing
Introduce an interesting contest on social media and create a brand buzz by applying the principles of gamification. Re-create the same in your emails for a consistent omnichannel experience. This tactic works even on subscribers who do not read their emails during the holidays. However, make sure that you do not overuse the trending hashtags just for the sake of it.
5. Create Responsive Email Design
With more than half of the population using mobile phones to access their emails, responsive email design has become mandatory to ensure proper rendering of your emails.
6. Experiment With Interactive Elements
Let your emails reflect the holiday mood by adding fun elements like GIFs, cinemagraphs and light-hearted animations. To drive more conversions, you can create a sense of urgency by including countdown timers in your emails. Whether it is your promotional email campaigns or triggered cart abandonment emails, countdowns can work really well to encourage customers to complete the purchase.
You can even include live polling in your emails and take the interactivity to a different level. Travel companies can create a poll for their subscribers on their favorite vacation destination (mountains, beach, National Park, etc.) and use this information to send pertinent emails.
7. Have A Fallback Strategy Ready
2017 has been the year of interactivity in emails, but some email clients still lack proper support to render such emails. For those email clients, it is of paramount importance that you have your fallback strategy in place so that the message of your email does not go to waste.
8. Incorporate Machine Learning
Data-driven decisions handled by machine learning can enhance holiday email marketing by enabling a true one-on-one conversation with the subscribers. It will be easy to offer more insightful recommendations to the customers and deliver what they are looking for. Email marketing has come a long way from blast emails to the world of creating better and more valuable emails.
9. Send Customer-Centric Emails
Make your emails all about the customer. Address the emotions that they would be feeling during the holiday season. Instead of designing for aesthetics, design for a flawless customer experience. After all, a delightful shopping journey is the ultimate goal of every shopper.
10. Make The Most Of Real-Time Content
Wouldn't it be great if you could control the message after you send it? That's exactly the magic of real-time content. It gives the email a more realistic feel, as you can share the holiday inventory moves and other dynamic information with subscribers.
11. Provide Sneak Peeks Into The Holiday Sale
Planning your campaign early gives you the opportunity to provide a sneak peek into the holiday sale to your subscribers. Doing so can let them know what to expect during the festive days and get them prepared to shop!
12. Keep Updating Your Email Creative
It is wise to modify your content or design, email hierarchy and behavior-based program frequency in line with large promotions or events such as Black Friday or Cyber Monday. You can update the holdout period during the holidays and keep your welcome creative updated, so that new customers are on the same page as the existing ones when it comes to your announcements pertaining to the holiday season sale.
Wrapping Up
To create a long-lasting email connection with customers this holiday season, you have a huge playground to experiment on. Be it interactivity, gamification or machine learning, there is so much to explore. No matter which strategy you choose, make sure the voice of your email is distinctly heard instead of getting lost in the inbox noise.
Get going right away and Happy Emailing!
---
Kevin George, the Head of Marketing at EmailMonks — one of the fastest growing Email design and coding companies — specializes in crafting beautiful email templates, PSD to HTML email conversion and free Master Email Templates. He loves gadgets, bikes, jazz, and breathes 'email marketing'. He is a brand magician who loves to engage and share insights with fellow marketers. Feel free to connect with him on Twitter and LinkedIn.