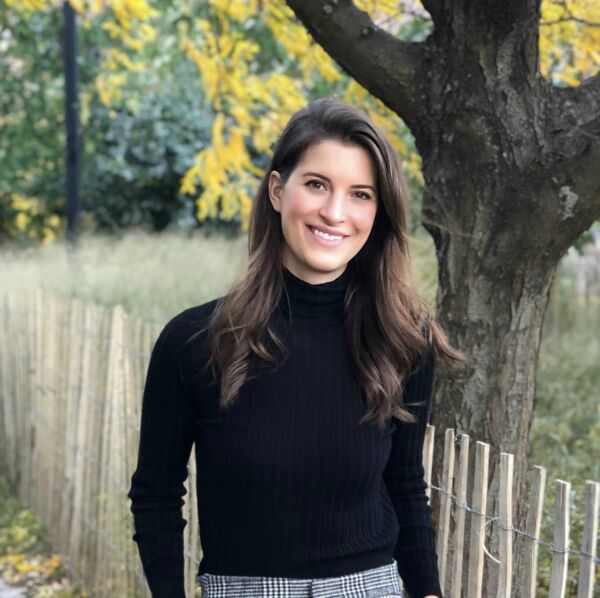 In pure COVID-19 nature, brands across the retail industry underwent a rapid transition to the digital-first space during 2020; and a lot of first-time online shoppers were activated. In fact, some major retailers reported double-digit growth in ecommerce sales during Q2, right at the outbreak of the pandemic. With the growth of buy online, pick up in-store and expedited shipping options, consumers experienced firsthand the ease of digital shopping versus going to the store to make a purchase. Entering 2021, retailers are still looking to beef up their ecommerce strategy to get this trend to stick.
This, coupled with the rise of social commerce, has indicated major potential for retailers to adopt social advertising into their marketing mix. In fact, Smartly.io found that 32% of global retail marketers are spending nearly half of their marketing budget on social media advertising. Here's what brands need to know to break through the noise across social platforms.
We're Less Engaged — But Still Scrolling
Although consumers might be less overtly engaged than at the start of the pandemic, social media still defines the majority of their daily touch points, so there is still an opportunity to reach this large audience with personalized content. In August, for instance, a global survey by Smartly.io found that 51% of consumers had made purchases through social ads. More than ever before, it's important for brands to develop a robust creative strategy, be relevant in their ads and keep performance levels consistent to stand out from the crowd.
Creative testing in particular can help brands understand what messaging is and isn't resonating with consumers. For instance, if consumers are highly influenced through incentives such as coupons, discounts and promotions, continue to push that language in ads. Then, that data can be used to inform messaging on traditional channels, where advertisers otherwise won't get feedback as quickly. People move quickly, and the faster brands can do creative testing, the better off they'll be.
Facebook Remains Top of Mind
Facebook has continued to innovate and develop new ways for brands to effectively communicate with consumers and provide great customer experiences on its platforms. Brands want to eliminate as much friction as possible between the point of engagement with a consumer and the point of conversion. Features like Facebook and Instagram Shops, where consumers can purchase directly in-app, have done just that.
It's no surprise that when asked which single platform they're seeing the best 'return on ad spend' from, global retail marketers said Instagram (42%), followed by Facebook (24%). The more conversions that happen directly in the app, the less the retailer has to worry about what the user journey looks like. This is and will continue to be an attractive feature for brands at a time when there is extremely steep competition for share of wallet.
Pinterest has become another retail-focused channel, with many users actively seeking and consuming content around interior design, style and recipes. From a marketing perspective, the platform has built out its partnership ecosystem to offer new solutions for advertising on the platform, including digital versions of weekly circulars and hyper-localized ads that communicate buy online pick up in-store options based on information from nearby retailers.
Gravitating to Story Ads
Content that "looks like an ad" will be ignored, but content that blends in seamlessly alongside the content that consumers are already consuming on social will have a much greater shot at capturing attention. Stories have resonated with users so much that brands are now actively seeking to enter that arena as well, testing ROI against in-feed ads and scaling stories campaigns as part of their larger social media advertising strategy. Story ads allow advertisers to capitalize on the effectiveness of Stories and align with the content their audience is already viewing.
When it comes to performance, we're seeing considerably better results from ads specifically created for the stories format, as well as ones that utilize user generated content as part of a campaign. That said, influencer marketing, what I like to call the world's greatest lookalike audience, continues to be an effective strategy as well. Consumers tend to follow influencers they can relate to, and as a result they trust their product recommendations. While I expect influencer marketing to grow in 2021, brands are going to have to work hard to ensure they are mindful of which influencers they are marketing through, how many and with what content.
---
Corinne Demadis is the VP, U.S. East coast at Smartly.io, the leading social media advertising automation platform. Demadis has worked in advertising technology for 10 years, helping brands predominantly in retail and ecommerce enhance their digital marketing strategy.