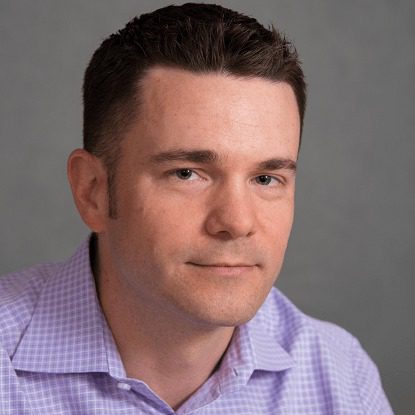 Shoppers are demanding more convenient ways to shop and receive their orders, and more retailers are listening. In Target's recent earnings call, CEO Brian Cornell listed one of the key priorities as "providing guests with easy access to items from our entire digital assortment through in-store pick-up." Last spring, Meijer grocery chain piloted their own in-store pickup, with plans to expand into additional locations.
As more shoppers prefer to purchase items online and pick them up in-store, the demand for omnichannel fulfillment has been steadily increasing. According to a recent study by Accenture, 32% of U.S. consumers surveyed said the biggest improvement retailers could make was to integrate all three sales channels — the physical store, online and mobile apps. It's important in today's digital age that retailers consider the option of integrated purchasing channels in order to remain competitive or risk falling behind.
Despite the growing demand, most retailers have not yet implemented strategies for flexible fulfillment. Boston Retail Partners conducted a recent study and found that only 24% of retailers in North America had implemented in-store pickup options.
Implementing a successful omnichannel solution for an in-store pickup program can be complex and difficult, and place additional stress on an already pressurized retail environment. In order to meet the growing demand for a multichannel buying process, retailers will need to optimize inventory, create efficiencies within their operations, and digitally index their stores as technology evolves in the coming years.
Focus On Inventory Optimization
Retailers and distributors have been trying to solve inventory and supply chain challenges for years — how much to buy and when to buy it. Given the variability in demand, retailers are gradually starting to leverage physical stores as replenishment centers to optimize their inventory. At the macro-level, shipping products from a store gives the consumer another way to obtain the product, using the physical store as an important asset in fulfillment. In fact, flexible fulfillment programs can reduce shipping costs and increase sales by drawing more shoppers into the store, which typically leads them to add additional items to their basket.
Additionally, two thirds of consumers who purchase a product online use the store before or after the transaction to touch, feel, evaluate or compare the product. For shoppers, an in-store pickup program is not only convenient, but it offers reduced delivery times and shipping costs and enables shoppers to receive their items much sooner, often within the same day.
Create Operational Efficiencies
Unlike a warehouse, stores are not equipped to fulfill orders. They aren't set up as efficiently, making gathering items more cumbersome. Completing orders also takes up valuable time for store associates. The process can be inefficient if an associate can't easily find the items they need to fulfill an order, which is problematic for new and experienced employees alike. Product location, store maps and in-store routing increase efficiency and productivity for seasoned associates, new hires, and third parties.
Creating an effective flexible fulfillment program involves syncing multiple systems including order management, inventory and fulfillment services, product location management, and workforce management. By creating a seamless and automated data flow between systems, orders can be more easily viewed, picked, and handed to the shopper.
Digitally Index Retail Stores
To scale an in-store pickup program effectively, retailers need to first digitize their physical stores so they know where every product is located in every store, at all times. This involves taking disparate data streams and enabling a single, digitized view of the store. This digital layer can then be used to enhance store associate apps and provide inventory visibility, store maps, digital shopping lists, and efficient routing through the store.
This enables retailers to process more orders with less labor, improve the reliability of each order placed, and fulfill orders faster — meeting customer demand and improving store operations.
Implementing an omnichannel solution may seem like a time-consuming and costly endeavor, but the long-term results are worth the investment: Integrating channels enables customers to shop how they want, improves in-store operational efficiencies, and creates additional revenue for retailers — which is a win for all parties.
---
Aaron Dane, Retail Experience and Innovation Manager at Point Inside, has a diverse background in business operations, retail innovation, fulfillment and retail store operations, and retail technology. Dane has developed a deep understanding of the retail experience from both an operational and a consumer point of view by implementing complex omnichannel order management systems, leading, testing and adopting of various location technologies, and designing innovative enhancements to the in-store experience. Prior to joining Point Inside, he was responsible for omnichannel and in-store fulfillment systems at Nordstrom. He also led Nordstrom's Innovation Lab where he enhanced customer experiences through new technologies.