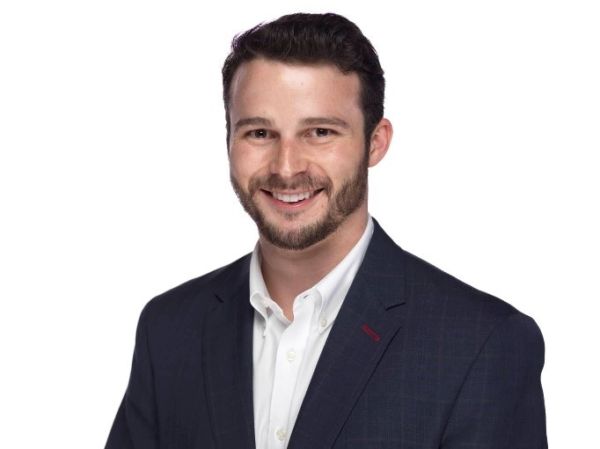 Customer lifetime value, or CLV, is an important metric for any online business because it covers how much people are going to spend from you over the course of their life. Every cent grows your business, and it's generally easier to have people buy from you a second time than it is to secure a new customer.
So CLV has become a go-to measurement to determine the health of a business.
Unfortunately, if you're reading this, you might be worried about your CLV or looking for ways to improve it. We've got just the thing with these simple guidelines for boosting that lifetime value, while also putting in some best practices that'll entice new shoppers.
Every sale has the potential to become two, so let's get focused on keeping that conversion rate up and repeat business happening.
1. Make it easier to purchase from you
One of the best ways to increase that lifetime sales value is to give people an enjoyable experience. Data shows that people are likely to spend 140% more after a positive experience compared to customers who have negative experiences.
In the ecommerce space, a positive experience is often linked to how easy it is to use your store. That means showing customers high-quality images, answering frequent questions on sales pages, using an FAQ or chatbot for other concerns (like shipping times or costs), and reducing the number of hoops they have to jump through for the checkout purchase.
There are a few things you can do immediately to streamline checkout and make shopping easier and more enjoyable:
Reduce your checkout forms to only the information you need. If you're never going to call your customers before you email them, why are you asking for their phone number?
Provide shipping cost information early on — if you're going to make a cart-based offer like "free shipping over $25," then you have a good place to do this while also being transparent.
Give people opportunities to ask questions during the sale, which often means incorporating chatbot and live chat options.
Increase your payment options.
Add reviews and testimonials to product pages to help people find information.
Clearly display your trust signals on payment pages.
Think about the last positive and last negative online shopping experience you had. Then, create what you think would be the most enjoyable checkout process.
2. Provide information and advice
Just because you're a retailer doesn't mean you can't turn to traditional content sources and methods like newsletters and email campaigns. While it might feel a little strange, they can be an immense help when you focus on educational and interesting materials instead of pushing only promotions.
By giving people a mix of interesting content and ideas of how to use your products, you can engage with them and get them to keep thinking about you. At the same time, you can highlight customers, share social posts, and leverage other user-generated content that comes from your marketing. You can take assets you create or get users to share and then highlight them again, without much work.
It's a very public way to thank people, and it's perfect for your blogs and website too.
Another core reason to think of blog subscription lists and newsletters is that you get a lot of people who are interested in what you offer. They're active, engaged and more likely to spend. Now you can encourage them through repeat exposure as well as a well-placed coupon every once and a while.
The important thing is to keep your content worth reading, so go easy on sales and bragging. Instead, highlight how people use your products, share company news where you give back to the community and spend time celebrating your customers.
3. Personalize upsell and cross-sells
Upselling and cross-selling among the most common standard tactics for increasing CLV, whether you're selling online or in person. They're proven ways to get people to spend a little more right away. This suggestion is to help you keep these relevant and hopefully generate not only more sales but a more engaged audience.
One of the best things to do for improving upsell and cross-sell opportunities is to personalize them to each known customer. There are multiple ways to do this, such as linking offers to recent purchases or simply asking people what they'd prefer. Use your ecommerce and customer management platforms to learn names associated with accounts and ask.
This doesn't have to be sophisticated either. For a cross-sell example, when someone creates an account with their email address, you can automatically send out an email to start the process. Ask them to respond with the name of a product they'd like a discount on and then send over a custom coupon. Or, you can use links and forms to capture similar data and send them to a landing page with a specific option.
For upsells, there are many pop-ups, overlay and other on-site tools you can use to make an offer. Tie the specific display to the product page and you can ensure that your pitch is always relevant. These same tools can help you go further and make offers to people who are returning customers, such as knocking off the cost of delivery if they bump up their cart to $25 or more, for example.
Remember, 80% of customers are more likely to do business with you when you offer personalized experiences.
Listen to your customers
All sure-fire ways to increase CLV involve how well you serve your customers. Service and satisfaction are metrics that can be difficult to measure in the initial stages of online shops or almost any business, so it gets overlooked by many.
What you're focused on here is more than just retention though. You want to tie your communications, promotions and other actions directly to customers. To do that, these changes need to be driven by customer demands, complaints and preferences.
Whenever possible, match each item to an individual or group of customers. Write down who they are and where they suggested the change so that you can let them know directly. It's even possible to celebrate them when you make an announcement.
For example, let's say you plan on offering a new product color because of a suggestion on Twitter. Thank the user in your email blasts and social posts and circle back to the thoughts behind #4 and give them the first freebie of your latest item. The same can work for almost any other change, from adding phone or chatbot support or changing your shipping options.
Even changing your packaging to be more eco-friendly can be a big win when it's customer-driven and you thank them for the help. People want to shop with brands that listen and celebrate them.
Be the company that you want to be and the one your customers want to shop with by listening to what they say. When you make feedback your guiding light, you can continue to meet customers where they are willing to be and spend.
---
Jake Rheude is the Director of Marketing for Red Stag Fulfillment, an ecommerce fulfillment warehouse that was born out of ecommerce. He has years of experience in ecommerce and business development. In his free time, Jake enjoys reading about business and sharing his own experience with others.