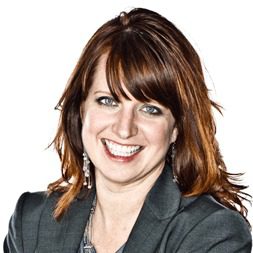 Picture this: It's mid-June and eager students sit in a stuffy classroom, counting silently until the school bell rings. No sooner does the clock strike three, they bolt from their seats, through school doors and into the sweet release of summer vacation. But while students can put English, math and science on the back burner, brands are already plotting back-to-school campaigns.
For many marketers, planning full-scale campaigns begins in early spring, before school even lets out. For others, solutions aren't so simple. After all, the first day of school varies by county and certain audiences, like college students, hit the books before others. In some situations, back-to-school may fall to the bottom of the priority list, causing brands to scramble to create impactful campaigns. So what's a brand to do? For those with tight time restraints, there is an array of quick-to-market social campaigns capable of engaging audiences with modest lead time. Here are four of our favorites:
Instagram: Secret Reveal
While many brands use Instagram to reveal trendy shots of products or encourage fans to submit user-generated content, there's been a recent wave of creativity across the photo-sharing platform. When it comes to back-to-school campaigns, brands should explore harnessing similar creativity in their own efforts. Ted Baker's "All is Not as it Seams" campaign prompted users to take a screenshot of an Instagram post and repost it to their profile using a designated filter to unlock a secret message. In this vein, brands can create school-centric messages and encourage followers to repost using a specific hashtag to be entered in an exclusive sweepstakes.
Aside from its creative value, secret reveal tactics encourage viral activity. Inviting audiences to repost and tag material spreads a brand's original content to both new and existing audiences. Not only does this increase the potential for submissions, but it also introduces Instagrammers to product catalogs, spreading brand awareness. This is especially important considering U.S. teens now cite Instagram as the most important social network. Secret reveals also create a sense of urgency among users as they decode the exclusive content, bolstering brand relationships.
Twitter: Trivia Challenge
In the spirit of getting back to textbooks and quizzes, why not present followers with school-centric trivia? Brands eager to embrace their inner game show host can create a weeklong campaign that invites fans to play trivia for the chance to win back-to-school swag. Release a new question to Twitter each day around school-related topics and prompt participants to tweet their answers with a campaign hashtag. Trivia challenges gamify consumer engagement while drawing attention to a brand's seasonal offerings. [Tweet This!]
Using school as a timely hook, brands are able to interact with audiences and keep relevant products top of mind. Meanwhile, by using a unique hashtag throughout the challenge, brands can break through the clutter surrounding back-to-school chatter and attract new audiences. To customize, include relevant products within multiple choice answers each round. Whether you use images or simply descriptions, offerings should be displayed in full color and detail to drive consumer excitement.
Pinterest: Pin To Win
Pinterest is the ultimate wishlist, allowing users to flag fashions, products and various inspirations they encounter across the web. Such a platform is a massive opportunity for brands; not only does it give a sense of their audience's preferences, but it provides the means to launch a campaign around social sharing. Pinterest contests are especially impactful for large retailer and department stores, as they give audiences a wider variety of products to pin from and drive longer periods of brand engagement.
To drive excitement for fall collections, brands can prompt fans to create and submit a Pinterest board showcasing their back-to-school must-haves for the chance to win favorite fashions. Meijer's Sharp Looks Pinterest contest embraced this notion by inviting audiences to pin their favorite back-to-school styles and dorm decorating ideas to be entered to win a grand prize or smaller runner-up prizes.
Perhaps most impressive about Meijer's campaign was that it successfully engaged two audiences, each with different interests: Fashion and interior decorating. In some circumstances, catering to separate audiences will require long lead times. However, Pinterest allows brands flexibility in creating quick-to-market campaigns capable of resonating with multiple audiences.
Cross-Channel: Back-To-School Selfie
Selfie-centered campaigns have been a frequent presence across Twitter and Instagram, inviting fans to share user-generated content. Brands can jump on the bandwagon by welcoming students to snap a selfie with their back-to-school essentials in-store and use a designated hashtag for a chance to win.
Keep the campaign fresh with weekly challenges, like awarding bonus entries for taking a selfie with a friend and tagging them in the caption or posing with a featured item. Asking users to refer friends multiplies your audience, adding increased brand awareness and participation, while incorporating seasonal products presents a timely sales hook. Although these programs live on social spaces, consumers must engage with in-store retail to participate, making it a multichannel strategy. The use of a specific hashtag allows for aggregated galleries that fans can easily scroll through to look at additional products and find entry inspiration.
When it boils down to it, the back-to-school season is stressful for both students anxious to take exams and brands looking to make the grade. However, by properly surveying the social space and devising timely initiatives, brands can adeptly burst through media clutter and engage audiences with meaningful campaigns. Don't be afraid to experiment with creative calls-to-action and be sure to weave relevant offerings into social efforts. With some studying and a dash of innovation, your brand can emerge at the top of the class.
---
Kim Smith is the SVP of Product at HelloWorld. She joined HelloWorld in 2011 as Head of Product Development after dramatically increasing the Q Network at Q Interactive through business development and media partnerships. She also previously served as VP of Advertising at Zacks Investment Research, where she led the establishment of a vertical advertising network focused exclusively on financial sites.