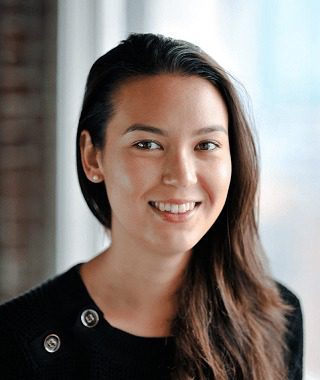 E-Commerce merchants are all trying to compete for consumers' attention with a variety of promotions such as free shipping, in-store pickups or same day deliveries. But how well are these tactics working? Which should you consider offering? Which are just wasted efforts?
At Shippo we recently surveyed both consumers and merchants to figure out exactly that. Here are some of our most important findings.
1. Free Shipping
The age-old question: is offering free shipping worth it?
According to the results, only 34% of consumers responded that they will only purchase online with free shipping. The biggest opportunity is that 63% of consumers indicated that free shipping only somewhat matters to them. The main decision point is price — if they can find the same product at total cost cheaper elsewhere, paying for shipping doesn't matter.
Consider getting smarter about free shipping. Whether that means free shipping over a certain order value, or free shipping for a specific category of items (to clear out old inventory), make sure to always pair free shipping offers with a specific call to action for the customer.
2. Return Shipping
Unfortunately, return logistics is often an overlooked opportunity for merchants. Oftentimes, it's considered a cost center to deal with returns.
However, 34% of consumers said that they will only make a purchase if they know that they can return or exchange an item for free. However, 59% of business do not offer a returns shipping service at all, suggesting a missed opportunity to reach a significant subset of consumers.
Return shipping offers can also be tactfully set up. For instance, Zappos offers a 365-days return policy that customers love. But realistically, those who will actually return their purchase will do it within a very short time period, while those who are on the edge may end up forgetting it completely. Since the time window is so long, many shoppers will never get around to doing the return at all.
3. Shipping Speed
With services like Amazon Prime dominating the headlines this season, next-day or same-day shipping offers are often top of mind for competing merchants.
However, based on survey results the payoff may not be worth it. Only 4% of consumers actually need same- or next-day delivery. Drilling down even further, only 1% end up paying for the service when offered.
What is important, though, is fulfillment time. Up to 69% of consumers expect a shipment tracking number within 24 hours of when they click "buy". So it's important to keep on top of your orders to ensure that customers can see that their orders are being processed in good time.
4. Carrier Selection
The majority of savings a business can achieve is behind the scenes. But many just aren't doing it.
94% of consumers don't care which carriers are delivering the package, yet up to 36% of merchants are only using one carrier. By expanding your toolset with multiple shipping providers that cater to different needs, you can save a lot of money.
For instance, Amazon only displays shipping options to buyers based on delivery estimates. But in the background, they use a variety of different carriers, from UPS for those express packages to USPS for regular delivery, and regional carriers like OnTrac for localized deliveries.
There are many opportunities for merchants to optimize shipping. It's the key to connecting offline experiences to drive online sales and get return customers. Get a pulse on exactly what your customers are asking for and provide those services to gain your competitive edge.
---
Laura Behrens Wu is the co-founder and CEO of Shippo, the shipping platform that connects businesses with a global network of shipping carriers to print labels, track packages and more. Behrens Wu co-founded Shippo after personally experiencing the obstacles businesses face when setting up their shipping operations for her own e-Commerce business.