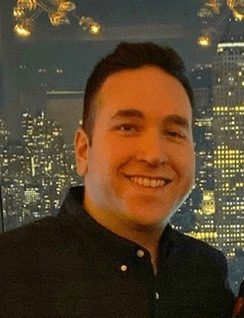 While location intelligence has been almost synonymous with measuring foot traffic to stores, there are much broader applications that retailers and marketers should incorporate into their strategies this new year. With location intelligence, they can gauge the offline impact and incrementality of campaigns launched in 2020, across digital display, out-of-home (OOH), cable television, native and video.
Here are five novel use cases (with real world examples) for retail marketers looking to maximize offline intelligence in 2020:
1. Uncovering each channel's conversion window
Do you know the average conversion window of each channel in your media plan? Knowing how audiences engage with various media channels is crucial for building a more cohesive and intelligent marketing mix, but it's no easy task.
For example; a QSR brand was seeking to understand if its OTT (Over The Top) spend drives customers in-store and how quickly the OTT advertising was driving those people into their restaurants. Using location data, they were able to uncover that 37% of users converted in 4+ days, with nearly one-fifth of users (19%) converting within 24 hours. Location intelligence helped the QSR leader identify that afternoons were the busiest times for visits (vs. mornings and evenings), offering insights into the best time to run ads on respective television platforms. By identifying these conversion metrics, marketers are now able to compare the uplift seen in sections of their campaigns such as mobile, as well as enable them to measure cross-platform uplift.
2. Amplifying your message across channels
Cross-channel amplification is a highly underutilized use case for location intelligence because many advertisers often test on a single channel, instead of across their entire media plan.
For example, a renowned fitness brand wanted to better understand the impact of its mobile and OOH spending. The brand felt that these activations performed well independently, but discovered — with location intelligence — that using OOH and mobile retargeting in combination was even more effective in driving lift. Additionally, almost half of those exposed to the campaign (42% of consumers) visited a location within 24 hours.
3. Grouping purchase intenders vs. window shoppers
Retailers and advertisers can closely review and monitor dwell time using location data. By analyzing dwell time data, they can identify which people are just passing their retail location versus those making purchases. Brands in luxury sectors such as high-end auto brands have fewer chances to convert a shopper to a customer, so high-end brand leaders in particular need to know the best performing channels to convert purchase intenders to buy instore.
Recently, a luxury automotive brand identified that 21% of its customers that had seen its digital advertising spent 48 to 92 minutes at its dealership. Location intelligence uncovered that the majority of visits occurred on the weekends, in the afternoons, a key sign that the brand was successfully reaching purchase intenders using digital channels.
4. Identifying audiences in other categories
Through location intelligence, a retailer might uncover that people currently looking to buy furniture for their home also may be more likely to be looking at purchasing a new car. By closely examining patterns in location data, they can often discover trends in valuable and unexpected audience overlaps across disparate and unrelated categories. These insights could make all the difference in being more effective in reaching potential new customers.
For instance, a recognizable home furniture retailer sought to analyze the effectiveness of its latest geotargeted campaign. The retailer found that those that purchased home furniture were strongly associated with interest and activity within the auto category. Using this insight, the brand evolved its targeting strategy and updated its channel approach accordingly.
5. Measuring impact for brands that don't have physical locations
Despite not having physical locations, online or mobile-first brands should also take advantage of offline intelligence.
For instance; a known sports entertainment brand used offline insights to understand whether its OOH advertising drove downloads of its mobile apps. By using location intelligence to connect OOH advertising exposure to mobile application download data, the sports brand was able to see the influence of its advertising, and garner insights into the demographics and usage patterns of those that downloaded the app as a result of advertising exposure.
With even more granular insights becoming available in 2020, offline intelligence is becoming an increasingly powerful tool for retailers and marketers, both to measure cross-channel campaigns with in-world metrics and to more accurately determine whether campaigns are successfully driving store visits. Additionally, location intelligence shows actual changes in consumer behavior and whether advertising efforts are driving incremental visits. These insights are vital to make more informed media planning decisions, and spend media dollars more efficiently to decrease the cost per incremental visit.
While getting the most from your location intelligence is important, 2020 is the year of privacy, and it's important to prioritize protecting your customers by working with a trusted partner that is committed to leading the way in privacy compliance. More than just being GDPR and CCPA compliant, you should look for a provider that can showcase their future-proof privacy approach, and go the extra mile to ensure that users can easily opt in or opt out of data sharing on their devices.
---
Christian Kunkel is the VP of Marketing at offline intelligence and consumer insights company Cuebiq, where he leads the company's marketing and communications. He has been with the company since 2016 and has helped build the marketing program from the ground up, specifically on the growth marketing side. He is a data-driven marketer with a passion for location, technology and storytelling. Prior to Cuebiq, Kunkel worked for USA TODAY and GumGum, focusing on B2B marketing and revenue development. Based in NYC, he is an avid New York Jets fan and proud history major.