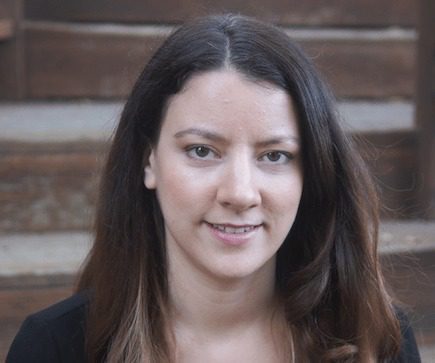 Not long ago, when we spoke of location-based services and retailers, it was with a note of caution. Getting a somewhat conservative industry to adopt new wireless technologies that didn't yet have many proven use cases seemed like a long shot.
Fast forward a year, and we are cautiously optimistic. Retailers are grasping the advantages of location-based services more quickly than expected and are ready to climb on board.
Reebok is one retailer leading the way. The athletics company last year used such technologies to help it drive conversions at a pop-up store in Paris by participating in a two-day immersive fitness event in Paris with fitness center LesMills. The event space was equipped with beacons, small sensors able to transmit messages to smartphones using Bluetooth technology. (Disclosure: MobPartner was the event's technology partner.)
LesMills app users got a welcome message with a discount offer for the Reebok pop-up store, and as they moved around, they received different messages based on their location or interactions. Reebok saw a 35% conversion rate at the store, or 350 purchases over two days.
This is but one example of how a retailer has embraced location-based services in recent months. Here are a few more ways we envision these technologies changing the retail business in the near future.
Retailers Morph Into Digital Publishers
In the past, grocery stores and pharmacies made up for thin profit margins by selling distributors — let's say Coca-Cola — ad space in the store's weekly circular. But the era of printed store materials is passing and retailers are struggling even to get people into their spaces, delivering another big hit to their profit margins.
Now let's reimagine this scenario with in-store mobile technology — such as beacon technology — that can tell store owners who is in what aisle, what they looked at, what they purchased and what they didn't. (They are still anonymous to the company and identified with a mobile ID). The grocery store could sell Coca-Cola the chance to deliver the consumer a Coke ad on their smartphone just as they enter the soda aisle.
With micro-location data, retailers can monetize and sell relevant information about users and their interests to product distributors. This allows them to take control of their physical space and start re-envisioning themselves as a digital publisher.
Geo-fencing Gives In-Store Feedback
In the old days, marketers who wanted to find out if users had seen an ad — whether it was a TV or radio spot or store brochure — had to conduct focus groups long after the fact to determine its impact. Today with geo-fencing, which uses GPS technology, you can get users right on the spot. Geo-fencing lets you send opt-in text messages with promotions to consumers who enter a specified neighborhood, shopping center or store. Not only does this let retailers find the right local audiences, it is also easy to track the campaign's effectiveness. Retailers have decades of experiences in marketing optimization, so that should be the easy part. Their biggest challenge today is getting people into the store!
Mobile Retargeting Helps You Close The Deal
Location data can also help retailers utilize store data outside the store. Let's say a consumer visited Banana Republic's flagship store on Grant Avenue in San Francisco, but she walked out without buying. Your in-store data tells you which aisle she was in, that she looked at white shirts, and whether she spent time in the dressing room. The retailer now has a short window to try to reach that consumer in the physical world. Perhaps Banana Republic can show her an ad about white shirts, and give her $10 off if she orders online in the next 24 hours? With mobile retargeting technology, the deal can be closed in 24 hours and the likelihood that it will be is much greater.
Geo-location Targeting Makes Messages More Relevant
Retailers can use of different levels of geo-location targeting at both the city level and in-door, to make sure they target the right people at the right time. Combining such data arms them with a better idea of a consumer's true intent. If someone is headed to the grocery store, for example, they probably don't want to hear about a deal on auto parts just because the auto parts dealer is next door.
A smarter approach is to use geo-targeting first at city level to locate a broad group of potential customers — say, women in New York City who have been known to browse J. Crew fashion pages on Pinterest. J. Crew could send that group mobile ads for warm sweaters and thick socks during the winter months. Add another level of geo-location in-store, and the company knows if one of those women it showed the ad to has appeared at a retail location. The retailer has identified both the right customer and the right intent. Sending them a 20% discount offer at that moment makes perfect sense. Retailers can also measure whether their efforts led to sales conversion.
Purchasing Behavior Data Helps Build Brand Advocates
Combining micro-location data with data on past purchasing behavior also enables retailers to know more about their customers for the future. We see big potential in combining data sources for brands to develop hyper-relevant messages for each customer that will not only drive sales but also ideally transform them into a brand advocate. Amazon already does this by sending personalized emails to customers who spent a certain amount on shipping with the online retailer and offering them Amazon Prime, for example.
Location-based technologies are already beginning to transform the retail business into one that can compete with that of the online retailing world. Retailers who embrace these changes can now begin to reclaim their space.
---
Aurelie Guerrieri is General Manager for the US at MobPartner, a global performance advertising company in mobile. She is also Principal of Akila One, a strategy & innovation advisory working with CEOs of online and mobile companies. She spent the past 10-plus years building digital businesses. Most recently she was EVP, Corporate Development and CMO at SendMe, a $100+ million mobile entertainment company. Previously, she was a VP & GM at QuinStreet, helping the company grow from 50 to 500 employees. She started her career in strategy management consulting with McKinsey. In her spare time, Aurelie co-chairs the global expansion of Women in Wireless, which has 10,000 members.