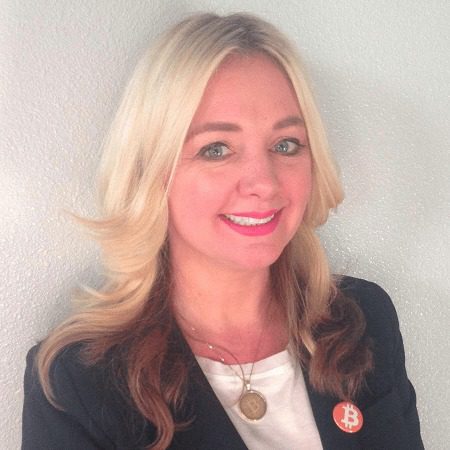 The past year has seen a number of high-profile online retailers begin accepting payments in bitcoin, and the rise of more robust and reliable payment service options looks to make 2015 a game-changer for bitcoin as an e-Commerce currency. Bitcoin is getting the right attention: The arrival of experienced financial technology experts in the digital currency space means that in 2015, merchants and consumers will be able to have their payment processing and financial needs understood and met like never before. These are the six reasons why 2015 will be the year that acceptance of bitcoin goes mainstream with merchants:
1. Merchants didn't want to be first in 2014. Consumer-facing brands are understandably concerned with their image and cautious about embracing new technology that might not pan out (think LaserDisc). In 2014, many merchants were more reluctant to bet on bitcoin, not wanting to take an uncertain step with their technology resources or make a mistake in their marketing positioning. Now, with major organizations such as PayPal and Microsoft stepping out in front, the virtual currency's proverbial ball is rolling and it's much more clear that bitcoin is here to stay.
2. Now merchants can make bitcoin a priority. Larger companies may not be known for their nimbleness in pivoting to new technologies, but they have been observing the payments landscape, and by 2015 they've had time to plan ahead for bitcoin. Add to this the fact that there are more precedents out there to study when working out the finer points of bitcoin acceptance implementation. Companies now have the resolve and preparation to proceed with roll out plans that have had time to mature.
3. Merchants don't want to be left behind. As merchants see more and more competitors accepting bitcoin, they are increasingly willing to do the same. And while bitcoin will shrug off some of its roguish mystique as it becomes more commonplace, accepting it will remain symbolic for companies as a show of their tech savvy and forward thinking.
4. Consumers are looking for places to spend their bitcoin. Consumers are catching on to the idea of bitcoin and realizing the currency isn't a fad. In fact, 2014's Black Friday and Cyber Monday set records by seeing around $300 million in bitcoin spent. Merchants that have been monitoring demand for bitcoin acceptance are now hearing from customers who have become more vocal about it. The founder of Shutterstock recently answered an interview question on bitcoin by saying, "If customers asked for it, then we would be the first to accept it," and the Twitter campaign is underway.
5. Merchants have every reason to love bitcoin. Merchants who adopt bitcoin acceptance could easily see a boost in revenue in 2015. The lower transaction fees of using bitcoin as a payment method versus card payments mean more money reaches the merchant. The identity protection inherent in bitcoin payments serves to prevent fraud, meaning that merchants can avoid reputation-damaging data breaches. Digital currency payment services allow merchants to get paid quickly and have cash on hand with no risk of chargebacks. In a world where, according to CyberSource's online fraud report, the average merchant is declining 2.3% of all domestic orders and manually reviewing over 25% of all orders due to fear of chargebacks, the benefits bitcoin provides represent a substantial savings of both time and money. In addition to merchant initiated declines, TrustInsight, a division of Experian, finds that card-issuing banks decline $40B in annual transactions due to fear of fraud, a huge loss to global commerce that is ripe for disruption by a more secure and less expensive payment system.
6. Merchants want a global customer base. Overstock.com reports that 60% bitcoin users are new customers and CheapAir.com states that 100% of bitcoin users are new to the site. At the same time, the CyberSource online fraud report finds that the average merchant is declining roughly 8% of all international orders due to fear of chargebacks. With bitcoin payments there are no cross-border fees, making bitcoin especially suited to the needs of international buyers and sellers. As a merchant, why wouldn't you want to accept money from anywhere on the planet? In 2015, bitcoin will continue to help the global economy become that much more borderless.
New services also allow for merchants to offer bitcoin as a payment method without having to possess or manage the price volatility of bitcoin, with the transactions translated by a payment service provider into the merchant's preferred currency. At the same time, this is a boon to the bitcoin system in general, with wider acceptance expanding the digital currency's reach and creating greater stability. In 2015, that increased stability from a broader base of users will earn bitcoin the respect currently enjoyed by traditional currencies and established payment methods, while heightening the visibility of its unique advantages.
---
Paige Freeman is the VP of Sales at Bitnet and she is well-known within the bitcoin community for being at the forefront of merchant adoption. Paige uses her extensive background in sales and technology to work with the largest companies in the world. Paige successfully handled all sales at Bitpay as one of the founding members, and signed over 35,000 merchants accepting bitcoin. Paige has an Industrial Engineering degree from Georgia Tech and founded Women in Bitcoin based in San Francisco.