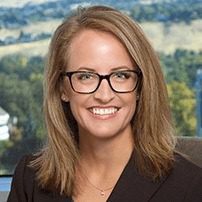 The summer season is quickly coming to an end (I know, I know, it feels like it just started!). Your summer seasonal workers are already headed back to school.
If hiring, paying or managing your seasonal employees this year was a little trickier than you imagined, you're not alone. Now is a great time to review your seasonal hiring policies and ensure you're complying with the Fair Labor Standards Act (FLSA).
After all, navigating the FLSA can be tricky at the best of times. Add an influx of seasonal workers to the mix and the complex statute gets even trickier.
Knowing this, you might have a few questions. Questions like…
Does the FLSA apply to seasonal employees in the same way it applies to full-timers?
Yes and no. The default rule is that the FLSA applies whether your employees are full- or part-time, temporary or long-term. However, when it comes to seasonal employment, this default isn't so cut and dry. The FLSA has a number of specific and nuanced exemptions that apply only to seasonal workers, particularly in recreational industries, and there are strict child labor laws employers need to keep in mind when hiring workers under the age of 18. Remember, "seasonal" is not the same as "temporary." These really are terms of art under the FLSA.
It's always a good idea to get professional legal advice when it comes to complying with the FLSA — it might just save you from getting hit with an expensive lawsuit! It's also helpful to abide by the golden rule of employment: Do unto your employees as you would have done unto you. Just because you can do something doesn't mean you should. Keep in mind the FLSA sets a minimum standard. What is legal isn't always what is right, especially for your industry and your employers.
With that in mind, let's tackle some tough questions about the FLSA and seasonal employees.
1. Are seasonal employees eligible for overtime?
Yes. Overtime laws apply to seasonal workers in much the same way they apply to full-timers. Under the federal law, if your employees work over 40 hours per week, they are eligible for overtime pay. Some states, like California, and a growing number of cities scattered through the U.S. have more stringent overtime laws that must be obeyed by employers within their governmental boundaries.
However, most seasonal employees work only part-time, which begs the question: If you hired an employee to work only 20 hours per week, and they work 25, are they eligible for overtime?
The short answer is no. FLSA overtime laws are based on a full-time work schedule — meaning 40 hours per week. Note, however, that if you've built a policy into your compensation contract that states employees will be paid overtime if they work more than their scheduled hours, you must enforce and abide by that contract uniformly — seasonal or not.
2. Do minimum wage laws apply to seasonal workers?
Yes. In the retail industry, whether your employees are full-time, part-time, or seasonal, federal and state minimum wage laws apply.
You may have heard of the "youth minimum wage exemption," which says that employers can pay employees under the age of 20 less than minimum wage, but this is not recommended for a variety of reasons. For one, the legality of the exemption is ambiguous. Make a mistake and you expose your business to legal consequences.
3. Can seasonal employees be paid by commission or piece rate?
The short answer is yes, as long as their weekly income divided by the total number of hours worked is equal to or greater than the required minimum wage. For example: Say you're paying your backroom workers by the box. If they work a ton of hours to get those boxes unloaded but their weekly compensation doesn't equal the minimum wage (plus any earned overtime), you're going to have a big — and potentially expensive — problem.
More often than not, in the retail industry especially, the math required to ensure compliance for employees paid by commission or piece rate can be more trouble than it's worth. You know your business best. However you decide to compensate your employees, make sure you're meeting the minimum requirements. And then consider whether you can offer just a little bit more.
4. Do child labor laws apply to seasonal workers?
Yes. And because many seasonal retail workers are students under the age of 18 — working through their summer or winter breaks — you're going to want to become familiar with your state's child labor laws.
For example, workers as young as 14 or 15 can only work outside of academic hours, which are extremely limited. Workers as young as 16 or 17 have a bit more flexibility, but the Occupational Safety and Health Administration (OSHA) has strict regulations when it comes to employing minors. (For example, if you've got minor employees working in your grocery store, you're going to want to keep them away from the meat slicer — among other hazardous machinery.)
If you're unfamiliar with the child labor laws in your state, always check with your employment counsel and seek professional legal advice.
5. Are seasonal employees eligible for employee benefits?
It's not a federal requirement under the FLSA to offer employee benefits, though most business owners will use benefits as a tool for employee recruitment and retention. With seasonal employees, it should be clear — if not obvious — that employment is temporary, and you are not obligated to offer them the same benefits provided to non-seasonal full-time employees.
However, if your seasonal employee is working more than 30 hours a week for more than 120 days, you may be required to offer health insurance under the Affordable Care Act (ACA). And at that point, it's time to stop thinking of that employee as "seasonal" in a temporary sense.
6. Are seasonal employees eligible for Paid Time Off (PTO)?
While not specifically an FLSA issue, this is a big issue for employers. There is currently no federal mandate to provide sick leave or PTO for any employees, let alone seasonal employees. However, in some states, paid time off is a state requirement. Always check with your legal counsel if you're unsure.
Additionally, if PTO is built into your company policy, you must apply that policy uniformly to seasonal and full-time workers alike. If your full-time employees accrue PTO by the hour, your seasonal employees should too.
Again, while you're not legally obligated to provide PTO for your seasonal employees, providing it is a great business practice. When you provide PTO for seasonal employees, you may avoid problems like low employee morale and high turnover.
7. Are seasonal employees eligible for worker's comp?
Yes. All workers, no matter how long they've been with your company or how many hours they work, are eligible for worker's compensation if they are injured on the job — even if they've only been on the job for two hours. No gray area here!
8. What can I do right now to ensure FLSA compliance with seasonal employees?
If the preceding answers seem a little ambiguous, know you are in good company. The FLSA is a complicated statute. Not even the Department of Labor, the very agency charged with enforcing the FLSA, gets it right 100% of the time. Fortunately, there are a few things you can do right now to ensure compliance with seasonal employees:
Always check with your employment counsel. It's their job to stay on top of the ever-shifting rules of the FLSA. Investing in professional advice up front can save you a lot of money and heartache later on.

Keep accurate records of everything, including your time data. When you know exactly how many hours your employees are working (even those working in multiple locations), you can rest assured that you've taken care of one of the most critical elements of minimum wage, overtime, and child labor laws. Additionally, in the event that you are hit with an FLSA lawsuit, employee time data can be your No. 1 defense!

Always abide by your company policy. And always apply that policy across the board. Whether your employees are seasonal, part-time, or full-time, applying your company policy uniformly can help you avoid both discrimination and FLSA lawsuits.

Follow the golden rule of employment. Do unto your employees as you would have done unto you. So, do the right thing. Not only will you have happier, harder-working employees, but you'll avoid borrowing trouble from the FLSA.

---
Maria O. Hart, Counsel for Nextitle, is a business law attorney licensed in Idaho and Montana. Her areas of practice include commercial and business litigation, antitrust litigation, employment law, trademarks, real estate and healthcare law.