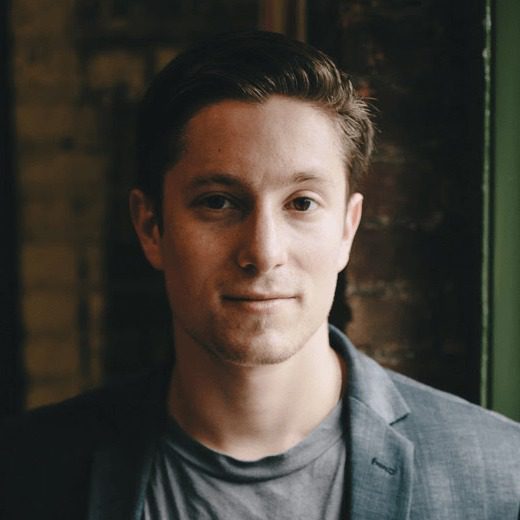 Instagram has 300 million active users visiting the site each month, making it a valuable social network for brands and retailers.
If you're new to Instagram, start with the basics: Create a username that closely matches your business. In cases where your name is already taken, get creative, but also don't make yourself too hard to find. For example, we had to pivot a little with @shopBindo. Then, select a password that is easy to remember.
Unfortunately, apps like Buffer don't support Instagram management so either you or your social media manager will have to incessantly log in and out between your own personal Instagram accounts and your business one. Keep it simple.
Once you're up and running, you can refer to the below list of Instagram tips and best practices:
1. Be Consistent
Instagram is a social environment and with that said, the amount of follows and likes you get amount to "social currency." When followers see that you are not consistent with your posts or that your content does not fulfill their initial expectations, it's as easy as clicking "unfollow" and you lose a potential customer forever. Have a schedule and regulate your posts to be spread out between X number of days in a week. We recommend two or three posts a week when you first start. While Instagram was indeed created for immediate sharing, as a business, you can plan well ahead for posts to make sure you are always up to date. Be organized.
We particularly love the Instagram account of Outdoor Voices. Whatever they post, whether it is a product or lifestyle shot, is always kept consistent, timely and keeps with the image of the brand as a whole.
2. Use Those #Hashtags
Hashtags shouldn't be just another something you don't understand. Hashtags help you to get discovered by people who might not necessarily be able to otherwise. That being said, do not succumb to downloading apps that help you copy & paste viral and unrelated hashtags like #follow4follow #like4like onto every photo; stick to relevant terms and words that people might actually search. For example, if you are a wine cellar with a promotion of the latest Bordeaux wines, you may want to hashtag that very term. You do not want to lose quality followers. Remember, quality followers = quality customers. Everything else said, again, be consistent.
Here is a great example of J Brand Jeans using the hashtags #LittleBlackJean #Denim and #ootd (that is, Outfit Of The Day).
3. Post Official Product Photos
While Instagram is another adopter of the immediate-gratification model on social media, your customers will still want to be able to pull up your profile and show your products to a friend. There is no harm in pulling high-resolution photos (the same ones you would upload onto your web site) and posting these on your Instagram to remind followers that you are a verifiable and accountable brand with quality products to showcase. To spice things up once in awhile, you can create "Instagram photoshoots" in-house and set up your products against lifestyle items for a curated lifestyle shot. You want your customers to imagine the most ideal life they could live with your product included.
Everlane's Instagram is always a favorite. Their entire feed is curated specifically to the tastes and needs of their target customer.
4. Go Beyond The Product
That being said, Instagram should also be a platform to visually showcase what goes on behind the scenes of your brand. Your customers will be delighted in getting to know you, your employees and most importantly, how much fun it is to work at your brand. Who knows, you may even get a few job applicants this way. Did you attend a conference? An appointment with a potential partner? Did you throw a Christmas party? Or was it pizza day at the office? Let your customers know! This is a way to humanize your brand and inject a little personality that wouldn't otherwise be seen. Let your customers live vicariously through your feed.
Warby Parker wonderfully curates their feed to be personal, happy and edgy. From time to time, employees and pets will be readily featured on their Instagram feed and it delights customers to know that they are not only selling beautiful products but also having fun while doing so.
5. Create Instagram-Specific Promotions
What's the point of sharing pictures if they don't reach enough people? More than just hashtagging, you can engage your audience and also find more customers by creating promotions on Instagram. Tactics such as "Share this photo and tag us in a photo of you with your favorite Longboard and win a $500 shopping spree" never hurt. It will not only get followers to be more engaged with your account, but it will also help spread awareness and visibility of your brand to their followers and so forth. On Instagram, it never hurts to be loud. Remember to follow through with your promotions and create specific terms and conditions that are easy to find and understand. Do not let your promotions turn into negative publicity.
Lipton's Instagram contest in 2013, Liptagram, helped the brand reach a broad base of customers while also sticking to some elements of their own brand personality, which centers around brightness, excitement and the uplifting effects of tea to life.
6. Don't Forget Your Followers
As with all social media platforms, what customers hate the most is being sold to. Instagram is about the community. People will lose interest quickly if all you do is talk about yourself. When your product engages enough followers, re-post photos of customers who share your values and most importantly, embrace your brand and products. The more you do, the more your followers will realize this and in turn be more inclined to capture moments where your products are also included.*
BarkBox is a shoe-in for one of our favorite brands that goes out of its way to always include customers (aka furry friends) into their feed. I guess it's not difficult either. Their social media manager must have the best job ever.
(*Disclaimer: Remember to always ask for permission when a photo is being re-used. I would do so by either leaving a comment or asking them to email you with the original photo and thereby granting access from them.)
7. Find Your Audience
Bloggers are here to stay, at least for the meantime. Reach out to bloggers in the community who have clout and influence in your particular industry (i.e fashion, accessories, cats, food etc.), follow them and see if you can think of clever ways to reach out to them ("Hi xx! I've noticed your Scottish fold is looking a little chilly these days. Mind if we pawsonally send a care package to make sure Mrs. Fluffles is kept warm during the winter season?") This is all trial and error still; sometimes it works, sometimes it doesn't. Test out as many ways before having to reach out to them for paid sponsorships. (i.e. MAKE SURE YOUR PRODUCT SPEAKS FOR ITSELF!)
Cuyana is a fairly new leather accessories and apparel brand that has really conquered the Instagram platform. They have always found the right collaborators and online key opinion leaders to gift and partner with to draw in a bigger yet targeted customer.
8. Make Sure Your Audience Can Find You Outside Of Instagram
The one drawback of Instagram is that links are inactive and don't work unless put them in your profile description. Make sure you put your company web site up there for easy access. Or in any other cases where you are running a promotion, change that link for the occasion and make it clear to your followers that the "link is accessible on the profile." You want to be able to engage and also link back to your brand in accessible ways.
In their profile, Blue Bottle does not just link to the main web site, but also directly to where they want their customers to go.
---
David Bozin is the VP of Business Development at Bindo, a New York based unique retail technology company with an innovative iPad POS system and soon-to-be launched online Marketplace. Before Bindo, Bozin had a background in startups beginning when he co-founded his first business while attending college in Santa Barbara. Bozin currently resides in NYC and is a lover of life, turning stress into a positive, and doer to the max. He believes if you work hard, work a little harder and smarter…you will get where you are going faster.