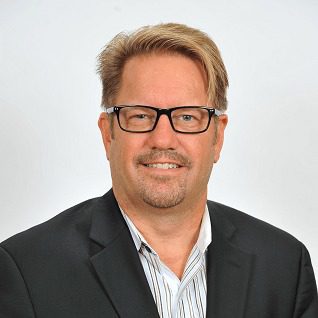 We live in a digital age where consumers are increasingly relying on the Internet and mobile devices for everything from paying bills to entertainment. This tech-savvy mentality is having an impact on the retail market. In 2015, 205 million Americans shopped online, eroding in-store revenues and forcing more than 6,000 store closings in 2016. However, according to a recent consumer survey, 85% of customers prefer to shop in a physical store.
This preference for the in-store experience is one that e-Commerce competitors cannot touch. The retailers that embrace today's tech-savvy consumer lifestyle with the preference for the in-store experience will win every time. Delivering in-store shopping experiences that leverage mobile and digital technologies to be more convenient, secure and personal are key to this success.
Successful retailers are reinventing the in-store experience and this is all possible with a digital transformation. When a digital transformation is designed, deployed and managed correctly, retailers can have the upper hand in this competitive environment.
The first step to winning this battle is to understand the purchasing lifecycle that is key to any successful Intelligent Retail Space. The three steps to this process are promote, find and purchase.
Promote
Establishing a personal relationship in the promotion phase of digital transformation helps retailers achieve brand awareness, while engaging customers with targeted information and personalized incentives and discounts. Shoppers want to feel like they know a store and that the store recognizes their specific wants and needs.
According to Koupon, 92.6 million consumers currently engaged with mobile coupons. To take advantage of this demand retailers often provide coupons or discounts in exchange for information about the consumer. This sharing of personal information is used to build a relationship with the customer.
Retailers can give the consumer recommendations based on past shopping experiences, present focused interactive displays in the store, and deliver incentives through loyalty discounts and exclusive offers. Personalization is key. When executed correctly, the consumer gets a shopping experience they will return to again and again and the retailer has another loyal customer.
Find
Leveraging digital transformation to enable wayfinding and location tracking is the next step in the process. These technologies are becoming a must-have in helping to improve sales conversion ratios, customer satisfaction and store operations. Once a shopper is excited about your product through online ads or e-coupons, they must be able to find what they want quickly, when they enter the premises. According to a Beaconstac study, 65% of retailers say they are aware of the need to be able to target customers down to the aisle level.
Statistics show that 94% of smartphone owners use their mobile devices while in stores. Wayfinding can help retailers push customers to targeted items and can create interaction with points-of-interest, proximity advertising and special promotions via their smartphones.
Purchase
Redefining the checkout process can make or break a digital transformation. Shoppers demand secure, flexible and convenient smartphone payment in retail establishments. Providing the customer with checkout options improves the customer experience, speeds up checkout, decreases wait times and gives retail associates time to engage with customers during transactions for that personal touch.
As with any POS environment, secure networks that are PCI-compliant protect customer data and transactions from potential breaches. Additionally, IP-based security cameras can be included to monitor transactions, reinforce loss prevention and even correlate entry rate to purchase conversions.
Where to Start? The Digital Retail Network
Knowing the end game is just the beginning. Retailers need to be conscious of how the in-store experiences they are creating will affect the digital network. This is the platform for which everything else is possible. With the starting point being a solid digital retail network, retailers can ensure their solutions for promoting, finding and purchasing for a smart retail space operate cohesively to drive the results they are looking for. Where are you on the digital transformation journey? Here are some questions to get started.
What network infrastructure do you have in place?
An effective digital retail network should include wireless (WiFi and 4G LTE) and wired networking and infrastructure to support mobility, Bluetooth Low Energy (BLE) beacons for wayfinding, carrier services to provide Internet connectivity, and security for PCI compliance and guest/enterprise BYOD. There is no one size fits all solution, but these considerations are a starting point. With a digital retail network in place at a store level, solutions for Promote, Find and Purchase can then be added at an appropriate pace by simply layering them in.
Can your digital retail network support analytics?
Analytics will play a key part in optimizing digital transformation. With real-time data, retailers can manage promotions and inventory to keep up with customer demand, create better customer service experiences and utilize staff strategically. The proper setup of analytics can identify traffic flows through the store and help improve a store's layout. Marketing can benefit from analysis of displays, banners and window traffic to monitor campaign activity. Analytics can assist with scheduling staff during peak traffic hours to support activity in the store over busy weekends and holidays. And IP security cameras can provide security and corroborate analytics data to help retailers validate promotions and customer in-store sentiment.
Can you ensure fast and scalable rollout of new digital solutions?
To roll out new digital solutions, retailers need an agile approach to implement the right digital retail network. However, many retailers have distributed footprints and centralized IT, making it difficult to execute scalable digital transformations.
Nationwide and global rollouts are intensive activities that require unique IT experience and breadth of resources. A digital retail rollout requires a well thought out implementation strategy to deliver the new and consistent shopping experience that will get customers coming back for more. While it can be difficult to conduct all planning, asset management, on-site deployment and remote support internally, there are industry experts that can step in the simplify the process.
Can you guarantee a uniform implementation?
One of the most important and often overlooked items in the digital transformation checklist is a uniform implementation to ensure the customer experience is the same across all locations. The effectiveness of a retailer's brand is dependent on the consumer's trust that every store, every experience and every technology will be the same no matter what store they step into. Successful rollouts in retail require both good process design and certified technical resources to be consistent, repeatable and effective.
If you haven't started planning for future technology, surveys show that you're not alone. More than 47% of businesses have not yet started their digital transformation planning process. With limited time and resources and your already busy schedule, it's easy to put digital transformation on the back burner. However, the time to act is now.
The industry is changing rapidly and evolving with these advancements will be key to brick-and-mortar store success. The good news is you do not have to go at it alone. There are experts to help you along the way that can provide scalable mission-critical design, global rollout capabilities, industry-specific consulting and centralized management of digital solutions to drive customer experiences that will increase revenues now and in the future.
---
Kevin Swank, Director of Industry Marketing for Black Box, is responsible for leading product management and product marketing of intelligent digital edge/digital transformation solutions across vertical market segments. Swank brings over 25 years of business, market and technical experience, having held positions with InnerWireless, Nortel and NEC. He holds a Bachelor's degree in Computer Science from the University of Texas and a Master's degree in Telecommunications from Southern Methodist University.