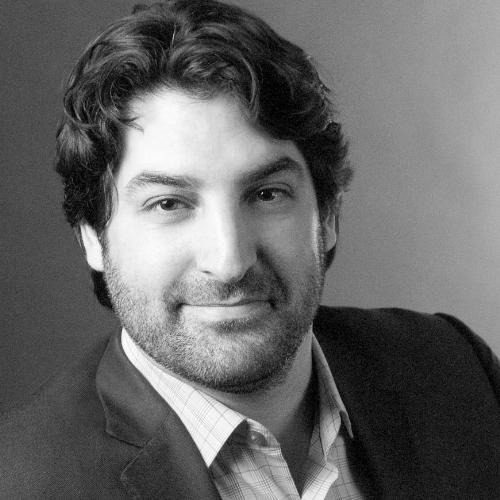 Business leaders who know how to identify the biggest barriers to the success of their organization are often praised, and yet we know this factor doesn't always provide the desired results.
In today's fast-changing consumer-based economy, it's simply not enough to identify problems. What's required is the ability to prioritize how and when to make improvements once problems have been identified. And that's not even considering the added burden of communicating the logic of said prioritization strategy across the organization as well as to an impatient board of directors or investors. In other words, having a reliable priority index of improvements is a crucial factor for businesses — especially when it comes to casual restaurant chains.
There are two fairly recent examples that back up the important role prioritization has on success: fast-casual restaurant company Panera and Seattle-based coffee chain Starbucks. You just need to examine how each company approached strategies for ordering via mobile device.
Panera's Long Path To A Better Mobile Ordering Experience
Panera rolled out a series of major improvements to their mobile ordering process that carried over to its in-store experience earlier this year, resulting in drastically lower food ordering wait times and a boost to sales. The interesting thing to note here is that while Panera may have started with the goal of improving the digital customer experience via mobile devices, it ended up making adjustments well beyond the mobile app.
This, of course, was very likely, because Panera eventually realized an improved mobile customer experience required other operational changes. Case in point: Panera CEO Ron Shaich recently told the Wall Street Journal that improving the mobile ordering process required addressing "literally hundreds of these little things" to see success. Those "things" included fixes like simplifying the kitchen ordering interface for employees, adding mobile ordering kiosks to physical stores and more.
The main point here is Panera realized mobile ordering wasn't limited to mobile improvements, and as such was able to better prioritize when and how it implemented changes.
The Danger Of Prioritizing Improvements With A Limited Perspective
The failure of forward-thinking, seemingly tech-savvy coffee chain Starbucks to implement a mobile ordering strategy over the years proves that prioritizing improvements is only so useful on its own. The company was an early advocate and leader for utilizing mobile to boost sales, initially relying on the ability to purchase, reload, and use Starbucks gift cards to pay for orders directly from a smartphone. It later penned a deal with payments tech company Square that involved utilizing Square's mobile point-of-sale tech to allow customers to pay with their phone in 2014 — thus unloading the development of such technology to an outside partner. When this strategy failed to resonate with its clientele, Starbucks dropped Square and went to work developing its own mobile ordering solution. And at this point, you can see where Starbucks' path diverged from Panera.
The Starbucks mobile ordering solution did gain popularity among consumers as the rise in smartphone usage changed the expectation and behaviors of coffee drinkers. The problem is, Starbucks didn't look beyond the app. As such, it's now strategizing solutions to new problems that negatively impact the overall customer experience. For instance, an influx of mobile orders during peak hours caused a bottleneck at the store, as employees struggled to complete all orders while juggling in-store customers. And with that came increased wait times, incorrect orders and more.
Starbucks prioritized only a handful of elements that were closely tied to its mobile touch point, and now it's suffering the consequences. One solution the company is testing is a mobile ordering-only café location, which doesn't address many of the aforementioned problems. Meanwhile, Panera was able to alleviate or entirely eliminate many of these same issues due to prioritizing the right improvements to ensure success.
Where Both Panera And Starbucks Fall Short
Prioritizing improvements can help businesses — in particular, those attempting to integrate physical and digital customer experiences — but there's something to be said for the pace at which a company can identify issues and subsequently place them into order of importance. Starbucks failed to sustain its early success with mobile ordering and payments, and then later created new problems due to its limited perspective on where to look for the most important, impactful improvements. As a result, the company is still moving too slowly when it comes to identifying the right improvements.
And even though Panera's success can be tied back to good prioritization of improvements, it still suffered from speed as well. It took Panera three years to fully see the benefits of an integrated digital customer experience, company execs recently told the Wall Street Journal. During that time, the publicly traded company admitted it had a lot of pressure in the lead-up to success. Both its board and activist investors, for instance, tried to influence the direction of the company due to sales remaining flat or dipping. Thankfully, Panera seems to have pulled it off (although not before investors agreed to a deal that will see Panera go private), but other companies in the same position might not be as fortunate.
Panera being able to move faster with prioritization and implementation of changes may have helped it avoid such pressure entirely. As for Starbucks, speed may have allowed the chain to maintain its early lead in mobile ordering, at the very least.
In Conclusion
The takeaway here is that for organizations shifting to an integrated in-store/digital customer experience strategy, a reliable and efficient priority index of improvements could be the difference between success and slow, painful failure. Companies that invest in CX technologies capable of measuring and analyzing customer feedback, however, stand the best chance of seeing success — as do those that understand the evolving expectations and behaviors of today's consumers.
---
Eric Feinberg heads marketing strategy for customer experience analytics company ForeSee. He is a frequent speaker on customer experience analytics and marketing best practices. He is also a board member of the Digital Analytics Association (DAA) and an adjunct professor of mobile marketing at the University of California, Irvine Extension.