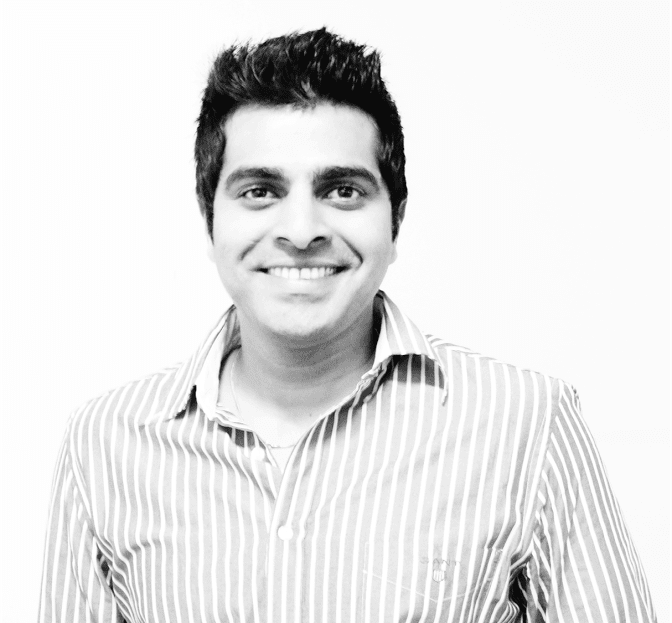 Given the increasing costs of customer acquisition, achieving brand loyalty amongst consumer bases is more important than ever. Historically, brands would reach out to customers in an aim to attract more traffic and boost sales, but today the buyer is the expert. In this change of tides, buyers independently reach out to particular brands and offer their indulgence — no longer can they simply be bought by generic coupons and ad campaigns.
Marketers can't just look to retain customers, they need to deeply engage with them to build full brand loyalty. Simply advertising a promotion — like in traditional marketing — is likely to result in a one-time purchase. Content marketing, however, allows consumers to be immersed in the experience of the brand's expertise and consider their opinions as they make their initial evaluations of competing products. Simply put, content marketing uniquely allows brands to communicate with consumers and sell values and ideas without outright selling anything.
To implement your own content marketing strategy, you'll need to focus on three areas — creation, distribution, and measurement. Each of these steps are integral in creating effective content marketing.
Step One: Creation
Content marketing revolves around creating relevant and valuable content to engage consumers past the surface level of simply purchasing a product. In creating your content, always think of your audience and what will help them in their day-to-day lives. You want them to walk away thinking of an idea and look to you to accomplish this idea in the long term.
To do so, you'll have to build these larger ideas through consistent branding terms, social media conversations, blog posts and guest articles, podcasts and more. Let's say you're selling flip-flops and have a sale on them, but don't want to put out a generic sale advertisement. Instead, post on the company's Facebook that you can't wait for the next beach day — what's your summer essentials? This allows people to be brought into your content further and gain insight into what your customer is looking for. Another way to advertise the same content is writing a guest article about the most purchased summer wear using metrics your company gathers. The outcome is slightly different, it positions you as a leader able to spot trends, but both bring consumers into the brand.
Step Two: Distribution
Knowing your platform is crucial in content marketing. Keying in on various social networking sites can allow businesses to tap into a variety of demographic markets. For example, Twitter has a high population density of recent college graduates living in urban areas while Facebook has the largest demographic of older adult users, according to International Business Times. It's important to also understand how each channel possesses its own character that requires individualized strategies. The tone of a post on LinkedIn is vastly different than that of a tweet.
Another way to distribute content beyond your own sites is to have it published through other channels. This furthers your stance as a thought leader and gets your brand in front of new potential customers. Focus in on the topic area, your clout, and who you want to see the article. While it may take time to get on the front page of VentureBeat, take time to create relationships with smaller publications to build momentum to get to bigger sites.
Step Three: Measurement
Set up metrics on each of your content marketing channels to track the success of your campaigns. Take note of where your traffic comes from — organic, referral, social media, paid channels — and the quality of their engagements in addition to how many visitors there are. Look beyond the vanity metrics of views and likes to gain valuable insights into the quality of engagements — the types of people you engaged and the time they spend with your content — and their actions and behavior post-consumption.
It is essential for these components to act in synergy with each other. You might create beautiful content but not distribute it well, making your message meaningless without dissemination. You might distribute your campaign on a variety of platforms, yet if you do not have the tools to measure its success, you won't know what relevant changes to the content or distribution strategies will need to be made next time around. Starting from scratch is never fun.
While it is easy to become distracted by the new developments afforded by content marketing, these successes can only be delivered in conjunction with an existing marketing strategy. This dual course of marketing allows brands to focus on promoting their goods and services in one vein while also creating content that focuses on the value and vision of the brand. These aspirational images attract consumers to the brand and, once the brand is salient in their minds, the final step of becoming a brand subscriber and purchasing the product is aided by traditional marketing.
---
Dhruva Shetty heads Vizury's Global Marketing function and is responsible for the Brand, PR, Product Marketing, Digital and Offline strategies. With more than 11 years of experience in marketing roles across Technology Services, Product and Internet businesses, he is a growth-stage marketer and thrives on taking new offerings to market. In his previous roles he has led various Go-to-Markets, Product Strategy, Brand & Marketing initiatives for Yahoo, ThoughtWorks and Aditi. Shetty holds a Bachelor's degree in Information Technology from NMAMIT, Nitte and a Master's degree in Business & Commerce from the University of Western Sydney (UWS), Sydney. Reach him @dhruvashetty.